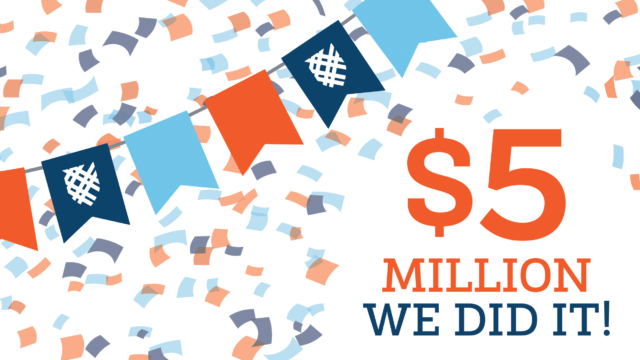 When we all come together, we're able to continue offering a truly outstanding education.
We are excited to announce that we surpassed our goal for the Macalester Fund with a total of $5,049,523. That's 7 percent more than last year. Alumni participation hit 32 percent.
We couldn't have reached this The Macalester Moment campaign goal without you and the entire Macalester community.
Here are some highlights from the fiscal year that just wrapped up:
The Class of 1969 hit a new all-time 50th

Reunion record of $6.5 million raised, including gifts to the Macalester Fund, planned gifts, and restricted gifts.
A record-breaking 552 members of the student body made a gift to the Macalester Fund, a 196 percent increase over the previous year.

Give to Macalester Day was the most successful yet. In a 24-hour period, 2,915 donors gave $951,563, including matching funds.

372 faculty and staff members made a gift to the Macalester Fund this year — a 30 percent increase over last year.
We reached the $100 million mark for The Macalester Moment campaign in March. We are still working to fulfill a number of commitments we've made in this campaign, including raising an additional $6.7 million in outright gifts to support four critical areas: financial aid, student/faculty research, entrepreneurship, and career support.