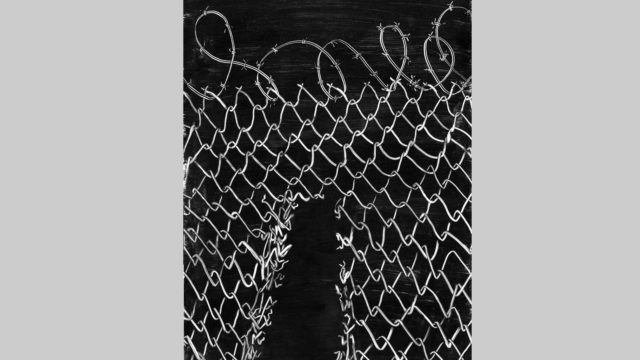 St. Paul, Minn. – Macalester College presents its 26th annual International Roundtable with the theme, "Incarceration (Un)Interrupted: Reclaiming Bodies, Lands, and Communities," Wednesday – Saturday, October 9 – 12, in varying campus locations and times, 1600 Grand Ave., St. Paul, Minn. Free and open to the public. For more information, call 651-696-6655 or email irt@macalester.edu.
Every October since 1994, Macalester's International Roundtable has brought diverse communities together to dialogue around a single theme. It's a community-wide and globally-focused forum exploring critical issues from a variety of perspectives. Macalester invites speakers, academics, practitioners, community members and performers to offer their work and experiences to galvanize student engagement and prompt thinking across local, national, and global levels through plenary sessions, student-led workshops, and campus-wide activities. This year, the theme is "Incarceration (Un)Interrupted: Reclaiming Bodies, Lands, and Communities."
In the United States and around the world, mass incarceration, over-policing, and dispossession from land systematically oppress minoritized populations through confinement of bodies, exploitation of labor, and deprivation of communal lands. Incarceration, immigration detention and deportation, and displacement from indigenous lands are part of larger systems of punishment, surveillance, and dispossession through which particular populations are controlled.
The U.S. incarcerates almost 2.3 million people-one fifth of the world's prison population. Black Americans make up 13% of U.S. residents, but 40% of its prisoners. Native Americans are incarcerated at a rate 38% higher than the national average. Globally, the prison population has grown almost 20% and the female prisoner population has increased 53% since 2000. Minoritized populations in many countries are disproportionately likely to be arrested, prosecuted, and imprisoned for longer terms.
The 2019 International Roundtable will:
look at the relationship between mass incarceration, immigration
detention and deportation, and removal from indigenous lands
explore resistance strategies and the promise of liberatory social
movements
connect lived experience, scholarship, and advocacy as it critiques
policies and practices of confinement and their broader impact on
people's access to housing, education, jobs, and the ability to live in
healthy families and communities.
This year, the three plenary speakers are:
Eddy Zheng, who will speak at 11:30 A.M., Thursday, October 10: Model Minority Transgression: A Prisoner's Odyssey to Liberation through Resistance
Zheng, co-founder of the Asian Prisoner Support Committee, works to raise awareness around the impact of criminalization and deportation on Asian and Pacific Islander communities while exposing the migration-to-school-to- prison-to-deportation pipeline. Convicted at age 16 of a crime, Zheng was imprisoned by the State of California and ICE for 21 years before a diverse coalition mobilized for his freedom and citizenship. An activist for prisoner liberation, Zheng is a Soros Justice Fellow, co-editor of Other: An Asian and Pacific Islander Prisoners' Anthology, and the subject of the documentary, Breathin': The Eddy Zheng Story which will be screened during this year's Roundtable with the filmmaker, Ben Wang.
Joy James, who will speak at 4:45 P.M., Thursday, October 10: "We Welcome Their Hatred": Coalitions and Conflicts in Abolitionist Politics
James is the F.C. Oakley Professor in Humanities at Williams College, where she teaches in Political Science, Africana Studies, Women and Gender Studies, and American Studies. She is the author of Shadowboxing: Representations of Black Feminist Politics and Resisting State Violence: Radicalism, Gender and Race in U.S. Culture. Her edited books include The New Abolitionists: (Neo)Slave Narratives and Contemporary Prison Writings, Imprisoned Intellectuals, States of Confinement, The Black Feminist Reader, and The Angela Y. Davis Reader.
Stuart Schrader, who will speak at 10:15 A.M., Friday, October 11: American Streets, Foreign Territory: 120 Years of the Cross-Fertilization of U.S. Empire and Urban Policing
Schrader, (Ph.D., American Studies) is a lecturer and sociologist at Johns Hopkins University and the author of Badges Without Borders: How Global Counterinsurgency Transformed American Policing. He studies the intersections of racism, policing, and urbanization, examining security, counterinsurgency, and the entwinement of foreign and domestic policy. His work appears in The American Quarterly, Boston Review, Journal of Urban History, Harvard Design Magazine, and NACLA Report on the Americas.
2019 International Roundtable Planning Committee:
Karin Aguilar-San Juan, American Studies; Paul Dosh, Political Science; Olga Gonzalez, Anthropology; Jason Jackson, Lealtad-Suzuki Center, Department of Multicultural Life; Ruth Janisch, Annan Institute for Global Citizenship; Erik Larson, Sociology; Donna Maeda, Annan Institute for Global Citizenship and American Studies; Sedric McClure, Department of Multicultural Life; Paul Schadewald, Civic Engagement Center; Marjorie Trueblood, Department of Multicultural Life; and Harry Waters, Jr., Theater and Dance.
Over 30 Macalester students are leading 10 sessions at the roundtable, and each session is guided by faculty and/or staff mentors who are contributing their own rich and diverse expertise to the roundtable. Sponsored by the Kofi Annan Institute for Global Citizenship.
Previous Roundtable themes:
• 1994 The International Community and the Emerging World (Dis) Order
• 1995 Literature, the Creative Imagination, and Globalization
• 1996 The Divided Self: Ethnicity, Identity, and Globalization
• 1997 Nature, People, and Globalization
• 1998 Globalization and Economic Space
• 1999 Contending Gods: Religion and the Global Moment
• 2000 International Feminisms: Divergent Perspectives
• 2001 The Body: Meditations on Global Health
• 2002 Prometheus's Bequest: Technology and Change
• 2003 Complex Contradictions: African, American, and Middle Eastern Perspectives
• 2004 America and Global Power: Empire or . . . ?
• 2005 Quixotic Offspring: The Global Legacy of Don Quixote
• 2006 The United Nations Organization (UNO): What Future?
• 2007 The Musical Imagination in the Epoch of Globalization
• 2008 Whither Development? The Struggle for Livelihood in the Time of Globalization
• 2009 Global Environment: The Eleventh Hour?
• 2010 My Sister's and Brother's Keeper? Human Rights in the Era of Globalization
• 2011 Children of the World: The Dialectic of Promise and Vulnerability
• 2012 Feeding the World: Globalization, Food, and Agriculture in the 21st Century
• 2013 Global Health: Promoting Equity Within and Across Borders
• 2014 Migration
• 2015 Education in a Globalized World: Equity, Diversity and Civic Participation
• 2016 Sustainable Cities: Sharing Habitat, Building Resiliency
• 2017 Empathy and Its Discontents
• 2018 Beyond Blood and Skin: The Global Production and Consequences of Race and Racisms
Learn more about Macalester College at macalester.edu.