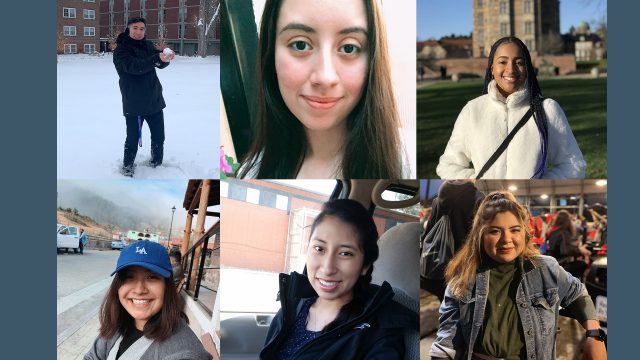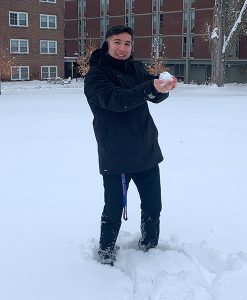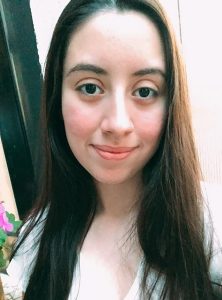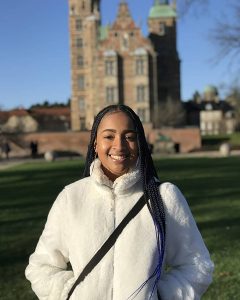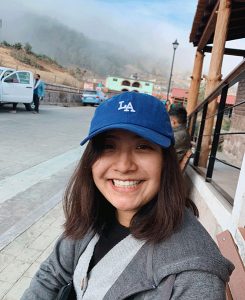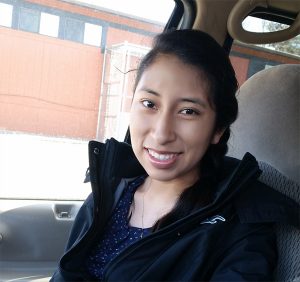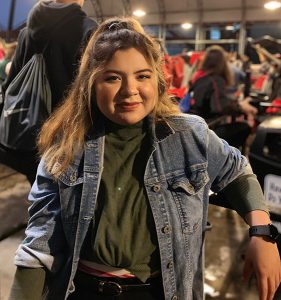 St. Paul, Minn. – Jonathan Alvarado '21, from Santa Rosa, Calif., Janett Casillas '21, from Houston, Texas, Briah Cooley '21, from New Orleans, La., Nancy Gomez '21, from Los Angeles, Calif., Ashley Vargas '21, from Aurora, Colo., and Victoria Vargas-Castro '21, from Waukegan, Ill., have all received the Benjamin A. Gilman International Scholarship to study abroad this spring.
The Gilman Scholarship Program, sponsored by the U.S. Department of State's Bureau of Educational and Cultural Affairs, is an undergraduate program for U.S. citizens to enable them to study abroad, thereby internationalizing their outlook and better preparing them to thrive in the global economy.
Alvarado, a first-generation student, will be at the Nanyang Technological University in Singapore. "By diving into a new culture and being exposed to a wide range of languages and unique individuals, my previous US-centric paradigm has been shattered," he said. "Now I may look at options outside of the US when it comes time to search for a career, and the Gilman Scholarship has helped make that possible."
Casillas will be spending most of her time in Buenos Aires, Argentina but will also be going on excursions to Brazil, Paraguay, and Uruguay as part of her classes. "During the last month I have the option of working on a research project or interning at an NGO in Argentina or Paraguay, and I am leaning more towards the latter," she said. "Through this opportunity, I would learn more of the region's history, including memories of human rights violations; political and economic changes; the role of grassroots movements; and the economic, cultural, and social aspects of regional integration."
Based in Scandinavia, Cooley will be studying "Medical Biotechnology," visiting various biotechnology companies in Western Denmark and London, and "Drug Development," visiting the beaches of Normandy to visualize the Normandy Landings. "Receiving the Gilman Scholarship means that I have the responsibility of representing Gilman abroad," Cooley said. "It has helped me to explore an area of biology that I've always wanted to explore, while also allowing me to take a fashion class and a multitude of history classes."
Gomez will be in Thailand where she will "have the chance to explore social justice in the context of globalization through various excursions and by engaging with local communities, journalists, political and human rights activists, and representatives from NGO's," Gomez said. She feels the Gilman has showed her the possibility of exploring future opportunities abroad post-grad. "I am now more aware of my desire to learn from others outside a U.S context so that I can gain global knowledge, become a better listener, and become a citizen diplomat."
Vargas will be studying criminology at University College Cork in Cork, Ireland, and looks forward to joining the community of Gilman alumni and the opportunities that will come from receiving the scholarship. What about her future? "I have considered working for the federal government as a career path," she said. "Gilman would facilitate the process and allow me to establish connections within the federal government, which will be very useful after graduation."
Based in Copenhagen, Vargas-Castro will be partaking in multiple study trips to different parts of Denmark to learn more about the Education system and to Vienna to learn more about clinical psychology and the different psychotherapy options for clients. "Receiving the Gilman and having the opportunity to travel abroad further supports my desire to enter a career that allows me to work with first-generation students," she said. "Whether that be as college counseling therapist or working with a nonprofit organization that focuses on empowering first generation, low income, students of color like myself."
Since the inception of the Benjamin A. Gilman International Scholarship Program in 2001, over 100,000 applications have been received and over 31,000 scholarships have been awarded to students participating in study abroad programs and internships around the world.