St. Paul, Minn. – Seven Macalester faculty members have been granted tenure status. Macalester's Board of Trustees approved the tenure recommendations in late January. Newly tenured faculty include Alan Chapman, Geology; Cari Gillen-O'Neel, Psychology; Steve Guglielmo, Psychology; Brianna Heggeseth, Mathematics, Statistics, and Computer Science; Brian Lozenski, Educational Studies; Arthur Mitchell, Asian Languages and Cultures; and Lori Ziegelmeier, Mathematics, Statistics, and Computer Science.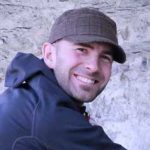 Alan Chapman studies the tectonics of continental margins, focusing on the North American Cordillera and the Central Andes. His research aims to address how continental margins evolve through time and space using a variety of structural, geo-/thermochronologic, and modeling techniques. He teaches courses including Dynamic Earth and Global Change, Structural Geology, Tectonics, and Geohazards. Chapman holds a BS from the University of Minnesota and PhD from California Institute of Technology.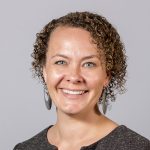 Cari Gillen-O'Neel's research examines the social and educational implications of children's collective identities—identities rooted in group membership, including demographic groups (e.g., ethnicity and gender) and institutional groups (e.g., school). Currently, Gillen-O'Neel is examining how teachers and parents address sensitive issues (e.g., inequality and race) with their students/children. She holds a BA from Scripps College, and MA and PhD from the University of California, Los Angeles.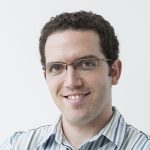 Steve Guglielmo's research explores the psychological processes of moral judgment, specifically examining how moral judgments are guided by mental state judgments, and how negative moral judgments, such as blame, may differ from positive ones, such as praise. His research explores core questions of social and moral cognition: how do people interpret negative and positive behavior, how do they make inferences about others' mental states, and how do these various assessments shape judgments of right and wrong? Guglielmo holds a BA from SUNY Geneseo; MS from the University of Oregon; and PhD from Brown University.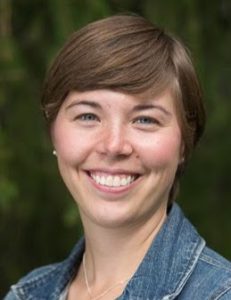 Brianna Heggeseth's research interests involve the study of statistical methods and their application in social and hard sciences. She recently has collaborated with colleagues in social psychology, environmental epidemiology, genetic biology, and computer science. Her methodology work has focused on uncovering group structure in longitudinal data through clustering analysis techniques, probability models, and data mining techniques. Prior to coming to Macalester, she taught for five years at Williams College. Heggeseth received a BA from St. Olaf College and PhD from the University of California, Berkeley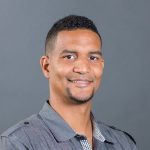 Brian Lozenski's research explores the intersections of critical participatory action research, Africana Studies, and cultural relevance, particularly in the education of youth of African descent. He has worked with other educators, parents, schools, and districts to develop perspectives and strategies that aspire toward social justice while illuminating the historical realities that have created raced and classed educational disparities. He holds deep commitments to community-engaged research where academic researchers follow the lead of community members and organizations to identify prevalent issues that can be addressed through an inquiry-based approach. Lozenski has a BS from Cornell University; MEd from the University of Pennsylvania; and PhD from the University of Minnesota.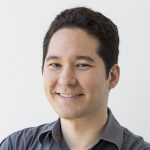 Arthur Mitchell teaches courses in Japanese film, literature, translation, as well as Japanese language. He has a keen interest in issues of inclusivity and pedagogy. His scholarship examines literary modernism in Japan from a transnational perspective with a specific focus on how modernist fiction engaged and critiqued the dynamic social developments of the 1920s in Japan. His book manuscript, Disruptions of Daily Life: Japanese Literary Modernism in the World is forthcoming from Cornell University Press in Fall 2020. He received a BA, MA, and PhD from Yale University.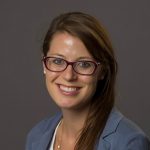 Lori Ziegelmeier works in the area of geometric and topological data analysis, a field of mathematics at the intersection of many mathematical fields: geometry, topology, linear algebra, optimization, computing, and machine learning. This field investigates the structure and shape of large data sets. She is particularly interested in developing and applying tools from computational geometry and topology to a wide variety of data sets from hyperspectral imagery to biological aggregations. She teaches courses in calculus, linear and computational linear algebra, topology, and computational geometry. Ziegelmeier received her AS and AA from Colby Community College; BS and BA from Colorado State University; and MS and PhD from Colorado State University.