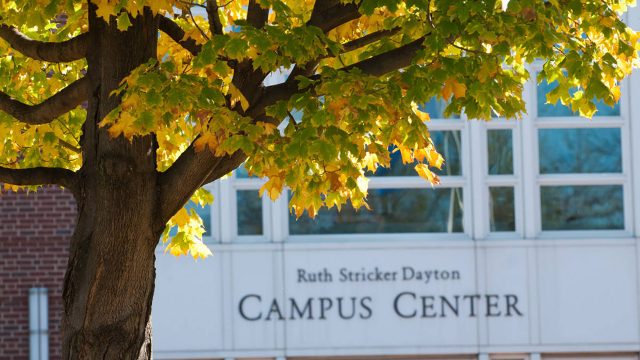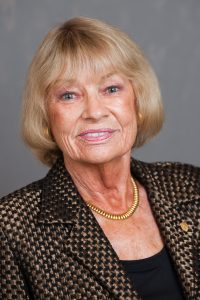 Trustee Emerita Ruth Stricker Dayton, Class of 1957 and Class of 1987 Parent, passed away surrounded by her family on Tuesday, April 14, following a brief hospital stay in Minneapolis. She was 85.
Ruth's deep legacy to the college lives on through her leadership, service, and generosity. She served on the Macalester Board of Trustees from 1995 to 2016 and was elected to Emerita status immediately following her retirement. She also served on the Alumni Board, and inspired decades of other leaders at Macalester. Among many other honors and accolades, Ruth received the Macalester Distinguished Citizen Award in 1987 and the Trustees Award for Meritorious and Distinguished Service in 2018.
Ruth, along with her late husband Bruce B. Dayton, were extraordinarily generous to Macalester and to numerous other community organizations. The Ruth Stricker Dayton Campus Center was named in her honor in 2001 and Markim Hall was named in recognition of the Dayton family in 2009. Ruth founded the Marsh, A Center for Balance and Fitness, more than 30 years ago, and was a nationally recognized leader in the area of health and wellness for people of all ages.
Due to the current gathering restrictions, there are no immediate plans for a public memorial service. "I will miss Ruth dearly; she was truly a force for good in this world," said President Brian Rosenberg. "All of us in the Macalester community are deeply grateful to her for the ways in which she taught us to live out Macalester's values each day."