Principles of Economics
Department: Economics
First-year Course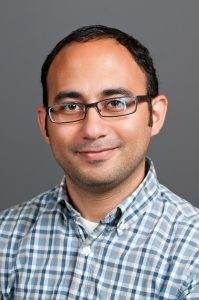 Professor Mario Solis-Garcia 
Why should I take this class? Because this course will make you a better citizen of the world, period. In an age of fake news, voodoo economics, and cheap-talk promises, a solid knowledge of economics can help you navigate your life and understand what goes on around it. (And yes, the fact that we're currently experiencing the biggest economic downturn since the Great Depression could also be a good reason to enroll.)
Selected texts: Principles of Economics (version 8.0) by John Taylor and Akila Weerapana. 
Style: Traditional lecture style, with ample time for practice via problem sets or class discussion (where this discussion is based on relevant real-world events, blog posts, journal articles, or good old newspaper reporting). 
Fun fact: You're going to learn a lot of stuff. Get ready to work hard.