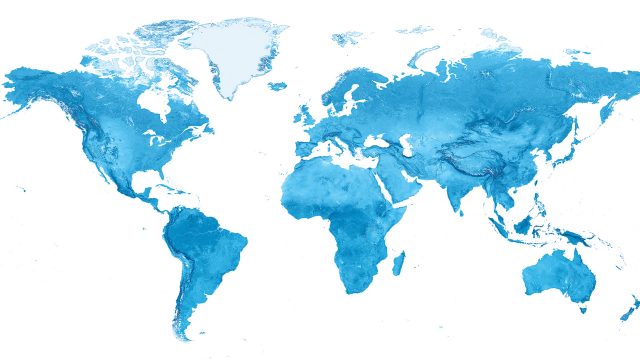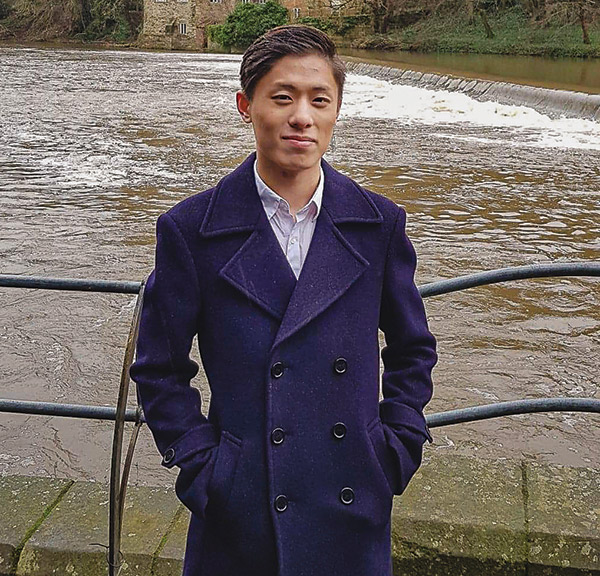 Political science major Yunze Wang '22 (Suzhou Jiangsu, China) was on the first leg of a long-planned spring break flight to London on March 11 when the World Health Organization announced the novel coronavirus raging through China and parts of Europe had officially erupted into a global pandemic.
The news alert sparked a flurry of unrest among his fellow passengers, many, like Wang, already wearing masks and protective gear. But their anxieties soon grew into a full-blown panic hours later when the United States announced a ban of flights from Europe—restrictions that would soon be extended to the United Kingdom. "It was like the whole world just started to shut down while I was in midair," Wang says. "I was on this trip that was just supposed to last a few days, but suddenly, there was nowhere to go."
Invited to quarantine in a suburban home with his boyfriend's family, Wang quickly got accustomed to joining his Macalester classmates for Zoom classes and Google Hangouts from several time zones away. But staying up to date on the continually evolving headlines about foreign travel bans, visa delays, and international student restrictions has been far more challenging for Wang, one of more than 300 international students at Macalester who have kept the school's International Student Programs working overtime since the start of the pandemic.
"Every new announcement that comes through causes so much stress and uncertainty—I have so many airline vouchers from so many canceled plans," Wang says. "But every time, Macalester has been proactive at anticipating all of the things that might come our way, and helping us with every step."
This summer, for instance, Wang learned that the shift to online classes could jeopardize the visas of incoming international students—a threat the Trump administration went on to reverse several days later after more than 200 colleges and universities backed court briefs opposed to federal immigration authorities. To bypass travel restrictions from the U.K. and Europe first imposed in March, Wang considered traveling to unrestricted countries like Turkey or Cambodia to quarantine on his own before trying to return to campus. But in late July, the U.S. State Department changed course, allowing international students with existing visas to return from Europe just in time for the start of classes in September. "It's fortunate that I'm a political science major because I got very skilled at reading the fine print on government documents," he says.
Though his unexpected five-month odyssey gave him plenty of time to reflect on his future plans, Wang says he never considered going to college anywhere else. "Macalester is where my friends are, it's where my life is," he says. "Though I will say that everything has gotten much more complicated in the United States, it's still where I want to be."
Whether colleges and universities can count on international students to keep coming to the U.S. in the wake of COVID-19 and other complications is a question that could change the economics and culture of American higher education for years to come. Not only do international students spend more than $41 billion in the U.S. every year, they also bring something essential to colleges like Macalester, which has made internationalism part of its mission and culture for more than 70 years.
"It's one thing for a student to talk about issues, challenges, opportunities, and effecting change with students who share a similar background. It's a wholly different, and better, educational experience to dig into those same conversations with students whose perspectives are different from yours," says Jeff Allen, vice president for admissions and financial aid at Macalester. The college currently enrolls 315 international students from more than 70 countries and supports many of those students through extensive need-based financial aid. "To fully live Macalester's mission as an institution, we feel a responsibility to do whatever we can to enroll talented international students from around the world."
The number of international students at U.S. colleges and universities reached an all-time high in 2018-19, with 1,095,299 students enrolled in undergraduate, graduate, or Optional Practice Training (OPT) programs that allow non-U.S. students to pursue internships and career opportunities for a period of time after graduation. And while the size of America's international student population is nearly twice that of Great Britain's, the U.S.'s next closest competitor, many countries are gaining ground fast. "There's a lot more competition in the international student admissions game and many countries are really ramping up their recruitment efforts," says Sarah Schmidt, Macalester's associate director of international admissions.
Both Canada and Australia are seeing double-digit growth in international enrollments, she says, "while countries like the Netherlands have just exploded onto the scene." At the same time, countries that once exported a large share of college-age students looking for more personalized instruction have begun creating new university options at home. "In India, Singapore, and many other places you're starting to see the development of institutions that look more and more like U.S.-style liberal arts colleges," Schmidt says.
Headlines about American gun violence, racial unrest, and anti-immigration rhetoric have also had a dampening effect on new international enrollment in the U.S., which has dropped by about 10 percent since 2015. That timeline also coincides with a significant change in tone and policy from the White House, which has proposed or implemented a series of measures that make it more difficult for international students to stay and work in the United States after graduation. "With threats about the availability of visas, and efforts to destabilize programs like OPT, many students and their families have concluded that the U.S. is just not as friendly to immigrants and international students as it used to be," says Schmidt.
The trade war with China has been especially troubling for America's higher education institutions, as students from that country account for nearly a third of all international students and an estimated $15 billion in tuition payments. In late August, after the arrest of a Chinese national at the University of Virginia, relations grew even more strained, as U.S. Secretary of State Mike Pompeo floated the idea of restricting Chinese students from studying in the U.S. (The threat of deportation has grown so troubling to many international students, in fact, that several students contacted for this story declined to be interviewed or named over concerns that it could jeopardize their visa status.)
"If you take all of these factors into account, it was already clear that recruiting international students for the Class of 2024 was going to be challenging and uncertain," says Schmidt. "And that's when COVID hit."
When the first reports from Wuhan, China, made headlines this winter, Macalester was deep into the admissions cycle, sending early decision letters to select high school seniors and taking a close look at new applications. A month later, when the college elected to cancel its usual round of admissions receptions for accepted students in China, "I thought, maybe this will give us an opportunity to cultivate students in countries we typically are not able to visit," Schmidt remembers. A month after that, "No, this going to disrupt everything."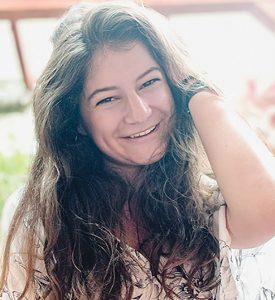 Minnesota's statewide shutdown came down at the start of the so-called "yield season," when admitted students make their college decision. With offices evacuated, classrooms closed, and travel prohibited, Macalester's Admissions, Communications, and Events staff quickly combined forces to shift all of the school's decision-making marketing messages online, with Zoom presentations, YouTube videos, and social media posts to engage students who could no longer come to see the campus. Professors shot informational talks about their departments on their own iPhones, while current international students were deployed to answer questions about the Macalester experience from potential recruits.
"The silver lining to all of this is that we quickly learned how to make the Macalester experience more accessible to students, including international students, who cannot visit," says Allen. "New tools and initiatives helped us reach students, communicate the value of the Mac experience, and express our interest in admitted students joining the Mac community. So there's something to be said for the new ways of engaging with students that we only prioritized because of COVID."
While some higher education observers had predicted a drop in international enrollments between 25 and 60 percent for the Class of 2024, Allen says, "If we've learned anything this year, it's that there is still strong interest in Macalester and there is little value in making predictions about the future. Too much remains unpredictable."
Instead, the Admissions staff promoted Macalester's strengths with international students, from the United Nations flag that flies at the center of campus, to its long partnership with the United World Colleges, and to notable international alums like Kofi Annan '61 and Siah Armajani '63. While the college showed prospective students the unique advantages of attending a small liberal arts college in a major urban center, it also worked hard to make sure that current international students were being well cared for in spite of the chaotic circumstances. With recent changes to the National Association for College Admission Counseling's ethics code that now make it possible to "poach" current students or those who've already accepted an offer, Schmidt says, "Our mindset was that our plan couldn't just be about convincing students to say yes to Macalester, but also holding on to the students we already have."
Like many colleges, Macalester made a student-centered decision to move its reply deadline back by a month to give students and families hard-hit by the coronavirus crisis and the economic collapse a chance to make more informed decisions. Though the school granted 17 deferrals to January and 61 to September 2021 for the Class of 2024 overall, the number of international students who decided to come to Macalester "turned out to be a very pleasant surprise," says Schmidt. "We were hoping for 60, and instead we welcomed 66 this academic year."
"Making sure these students can all get to Minnesota at some point is now the complicated part," says Aaron Colhapp, director of Macalester's International Student Program. With many consulates shut down due to COVID, and bureaucratic paperwork backlogged for months, nearly two-thirds of Macalester's incoming international students were unable to secure visas in time for the start of the school's first module in September. "We don't know anyone at this point getting visas from China," says Colhapp, who keeps close tabs on the progress each international student has been making on their official paperwork, while recording their scheduled visa appointments. "We're starting to see some progress—two students in July, seven in August, eight in September, and 12 in October."
With a cohort of incoming international students now at every compass point, Macalester moved the traditional international student orientation sessions online as well. On one Zoom call in late August, a host of Macalester student mentors were introducing themselves to their new mentees, sharing inside tips about what to bring to Minnesota and what to leave at home. While most would be starting the school year online, and months late, the questions they had about outfitting their dorm rooms and navigating the neighborhoods of St. Paul made clear how eager students are to be face-to-face with each other in the future.
"When you get here," Colhapp explained to one student, "there's a store you may have heard about called Target…"
While those rites of passage will probably involve face coverings, physical distancing, and door-step deliveries for the foreseeable future, Allen says he's been moved by how many international students are willing to navigate this new normal. "One thing that's become apparent to me is just how much Macalester's international students are committed to having a residential liberal arts experience,'' he says. "It's great evidence of the value of what we do when you see how hard many of our international students have worked just to get to campus this year."
One of those incoming students will be Masa Holocsi, a former United World College student from Hungary who says she fell in love with what she read and heard about Macalester's history of social activism and community engagement while she was evaluating her college choices. Though she's been paying close attention to the COVID flare-ups in the Midwest, protests in the wake of George Floyd's killing, and the upcoming presidential election, she says none of these concerns will keep her from coming to Macalester to begin college in January.
"I even think that by coming to a place like Macalester I can hopefully be part of making some things better," she says. Though she acknowledges that making new friends and connections may be more challenging because of COVID-19, when less extraordinary times return, "I know I will be in the right place."
What I Learned during Quarantine
When college campuses shut down in March, most domestic students went home, while an estimated 90 percent of international students were stuck in place, due to flight restrictions, financial troubles, or fears they wouldn't be allowed to return to the United States. Here's how some of Macalester's international students spent their time:
Sivali Bhandary • Nepal
With parents and grandparents who live together in Kathmandu, Nepal, Sivali Bhandary '23 worried that taking the 7,500-mile journey back home would only expose her older relatives to COVID risk. Luckily, she also has an aunt and uncle in Minneapolis, who made room for Bhandary to continue her classwork from their home. "During the second half of my first year at Macalester I was just starting to feel at home, when COVID broke those connections," says Bhandary, a biology major who has turned to Snapchat and Instagram to meet other Mac students stuck at home, and meeting up for occasional physically distanced hangouts. "Meeting new people and going for walks has helped me feel more sane. Zoom fatigue is real."
Alex Hopkins • South Africa
Born in Boston, but raised in South Africa since 2010, Alex Hopkins '22 says being quarantined seven time zones away from his family has been a challenge. Now living off campus, and working for Mac's International Student Programs, he says one unexpected advantage of online learning has been "the ability to watch all of the week's lectures posted on Monday, which gave me my evenings free." An economics major and computer science minor, Hopkins is still holding out hope that he'll be able to study away at the University of Edinburgh next year, but admits, "It's not looking good."
Jessica (Wenyang) Ding • China
A native of Shenzhen, China, Jessica (Wenyang) Ding '22 heard the firsthand details of China's COVID outbreak from her uncle and aunt, both medical professionals in one of the country's dedicated COVID hospitals. "At the beginning of the quarantine, my mom said 'Stay where you are, the U.S. has better medical resources than China, and we're already starting to control it, so you'll be fine.' But then by June, the U.S. and China were a completely different picture." A psychology major, Ding moved off campus and spends her free time taking additional language lessons and teaching herself how to make some classic family recipes. "I learned lots of recipes from my grandmother and my mom, so I can't wait to go back to China where they can taste what I make."
By Laura Billings Coleman
St. Paul writer Laura Billings Coleman is a frequent contributor to Macalester Today.