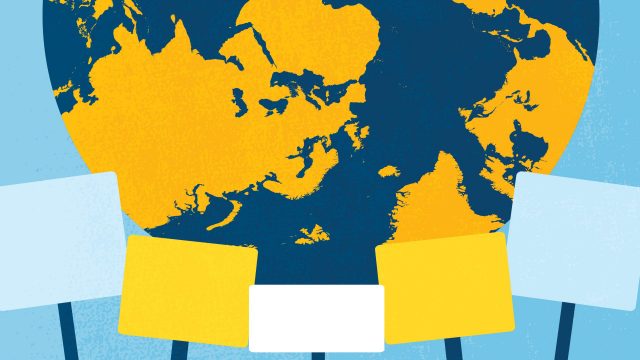 Instructor: Professor Sonita Sarker, Women's, Gender, and Sexuality Studies 
Course snapshot: Are we living in revolutionary times? How do we know? This course takes a journey through the last 50 years of some large upheavals across the world to find some answers of how we are similar and different. People from all disciplines welcome; curiosity a plus. 
Why should I take this class? Students not just should, but must take this class if they believe in, and want to contribute to making the world a better place for all.
Pro tip: You should believe that you have the power to change lives. We are living in revolutionary times and you are the revolutionaries! 
Building community and staying connected: There's a lot of conversation when we're online. Students refer to each other's ideas and we use various media to show off students' ongoing projects. Materials for the class include essays, video, music, and art.
Selected readings: Dictée by Theresa Cha, and work by Linda Tuhiwai Smith, Michel Foucault, Silvia Federici, Noam Chomsky, Ta-Nehisi Coates, bell hooks, Chela Sandoval, and Gayatri Spivak, among others. 
Goals: At the end of the course, we will all know a little more about where we stand. The focus throughout will be on connecting, in intentional ways, the past to the present, and discussing how we act now and in the future.