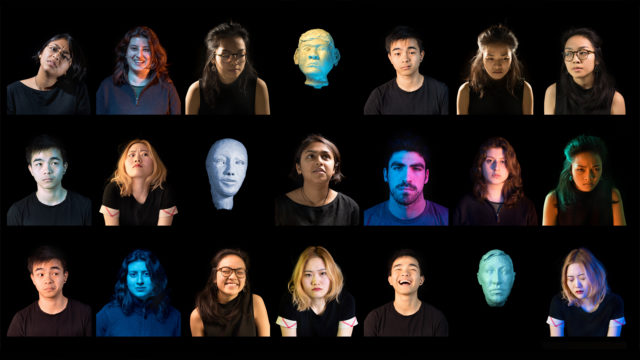 Professor Eric Carroll
Art and Art HIstory 
Course snapshot: This course takes a contemporary look at the basic problems and issues of designing and producing 2D designs using a combination of paper-based and digital approaches. By articulating the visual elements through the principles of design, we learn how to convey visual information and artwork creatively and effectively.
Why should I take this class? Design is a language that we use every day, yet we often don't think of the syntax of effective design. You should take this class to learn about how effective design works, and explore creative visual communication.
Tools: We utilize sketchbooks, Adobe Illustrator, InDesign, and Photoshop to create both printed and digital designs through a series of assignments and in-class exercises.
Recommended readings: Principles of Two-Dimensional Design by Wucius Wong, Interaction of Color by Josef Albers, and Graphic Design: The New Basics by Ellen Lupton. 
Pro tip: Most students take the class because they want to learn the Adobe apps (which we use endlessly). However, the skills to use the specific apps will be the first bits of your knowledge to become obsolete. As important as it is to learn the software, I put equal stress on the importance of learning the design process.
Less is more: I'll repeat this. A lot. 
How we stay connected: The class is split into four sub-groups to facilitate more manageable Zoom meetings. Demos and lectures are streamed live or via YouTube for easy re-watching and automatic captioning. We share work, inspiration, and lab time via Discord (where we'll also be designing our own emojis!)