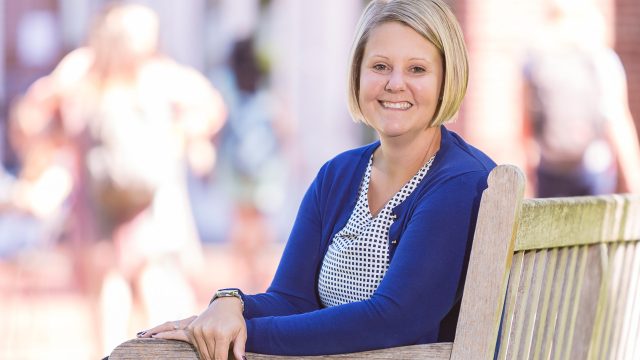 St. Paul, Minn — For the students and parents who place a high value on career exploration when choosing a college, geography matters. That's one argument the New York Times' personal finance columnist Ron Lieber makes in his new book The Price You Pay for College. And he highlights Macalester as his case-in-point. 
"Macalester is the rare selective liberal arts college located in a city, and Minneapolis-St. Paul area is chock-full of a diverse array of corporations. Career staffers can round up students at noon, take a Lyft, visit a company for lunch at 12:30, and be back on campus in time for sports team practices or an afternoon in the library," writes Lieber in his chapter entitled "Genuinely Reinvented Career Counseling Offices."  
Macalester's urban location is a huge asset, Lieber points out, but the innovative way Career Exploration Dean Mindy Deardurff and her team utilize the campus geography also got the bestselling author's attention. Dean Deardurff, who spoke with Lieber at length for the book, has redistributed the College's career services to better meet students where they are. 
At Macalester, Lieber notes "Deardurff has taken to hiring specialists and deploying them around campus so that the science majors, for example, can't help but encounter the staff expert who literally sits next to their departmental offices." It's what Dean Deardurff describes as an ecosystem of support; specialists connect with students and faculty in their academic division to provide specialized programming and support to better serve students.. 
"Career services have become an increasingly important consideration for families in college selection and I'm thrilled to see Macalester's commitment to this highlighted nationally in a book written by such a respected journalist," said Dean Deardurff. 
The Price You Pay for College was published on January 26 by Harper. On his personal website, Lieber describes the book as the culmination of 15 years of personal finance reporting for the New York Times and Wall Street Journal. "In all my years of writing about money, I have come across no consumer decision that inspires more confusion and emotion than the question of what to pay for college," he writes.
Learn more about Macalester College at macalester.edu.