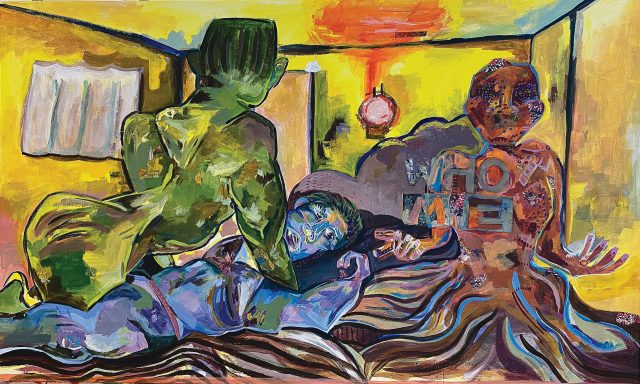 Compiled by Rebecca Edwards '21
Several of the Class of 2021's studio art majors share recent creations—and some of the highlights and lessons from all the hours they've spent in the Art Department.
Zarra TM
(Jacksonville, Fla.)
Acrylic paint on canvas, part of an in-progress triptych on dissociation
Favorite day in the Art Department: Always critique day. No matter what level of the class, putting all the work up on the wall and really taking a breath to look is incredibly energizing. You learn as much from your peers as you do your instructors, and collaboration makes fulfilling art.
Ailsa Burke
(Iowa City, Iowa)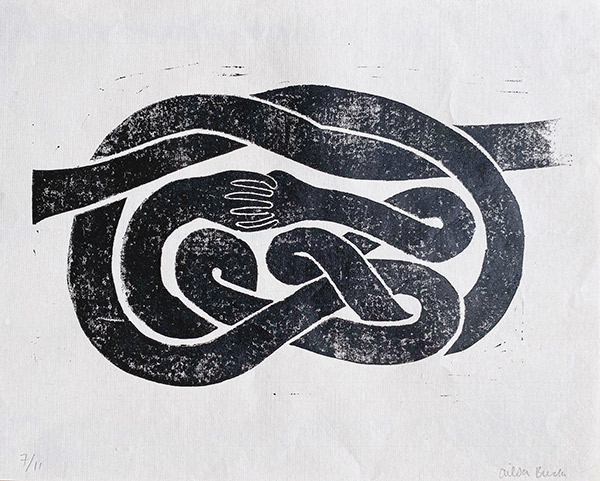 Untitled linoleum print, made in April 2020 from home
One thing I learned from art at Mac: No matter the outcome of your creative process, what matters is showing up and putting time in and getting your energy flowing. It makes you feel better and it makes your art better.
Camilla Severi
(Cesena, Italy)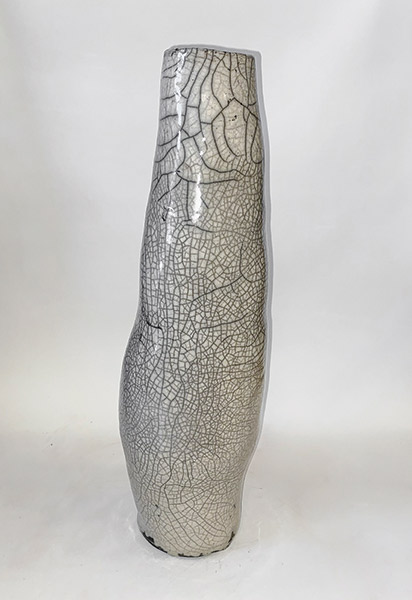 Vase, Raku clay with clear glaze
Favorite day in the Art Department: I recently managed my first Raku ceramic firing. We take pots out of the kiln at 1,800 degrees, and they burn in barrels containing combustible materials such as sawdust and wood shavings. So many people helped out, and it was a great day.
Emily Shang
(Beijing)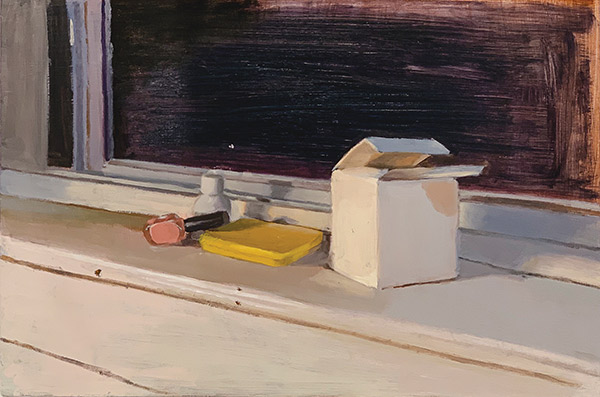 "Window," oil painting
One thing I learned from art at Mac: Art is a very powerful tool. Every decision in the theme, composition, colors, and more elements contributes to the message that one wants to communicate through the art with the audience.
Mai Xor Vang
(St. Paul)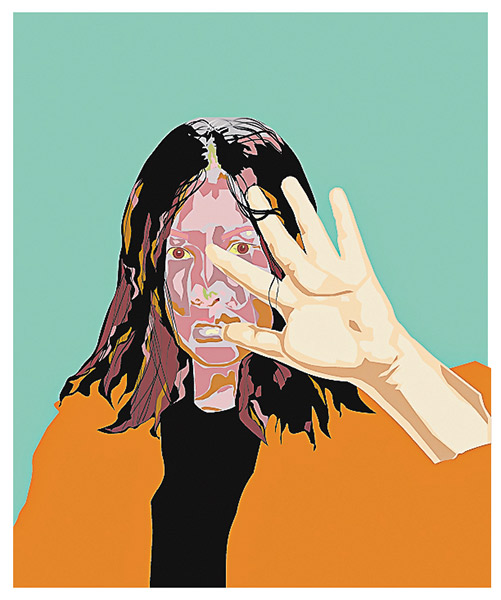 Vector self-portrait using Adobe Illustrator
One thing I learned from art at Mac: At Macalester, I was able to discover myself as an artist. I learned about my work ethic, my artistic style, and my process whether that be how I get inspired or stay inspired.
Malini Basu
(Kolkata, India)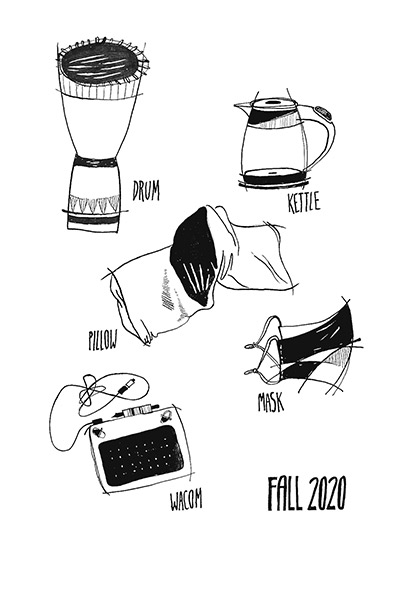 Icon set, pen and ink, 2020
One thing I learned from art at Mac: We have a tendency to miss so much of the world, simply because we're not actively looking. We learned this in Sculpture 1 while sculpting busts of our fellow classmates, realizing how little we knew about the contours of a face. But I think it's equally important to be constantly changing the lens through which we see our surroundings.
Long Nguyen
(Ho Chi Minh City, Vietnam)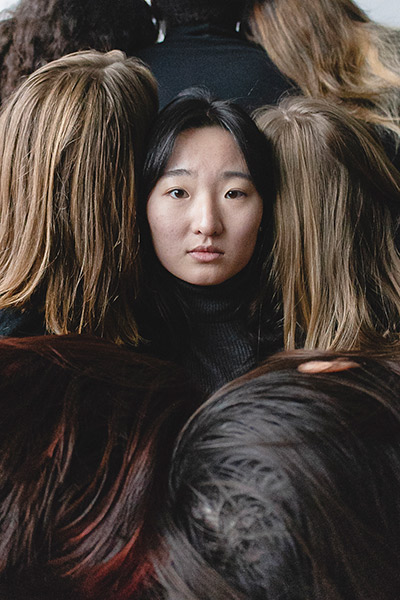 "13,789km away from home"
One thing I learned from art at Mac: Push a little harder before deciding to give up on an idea.