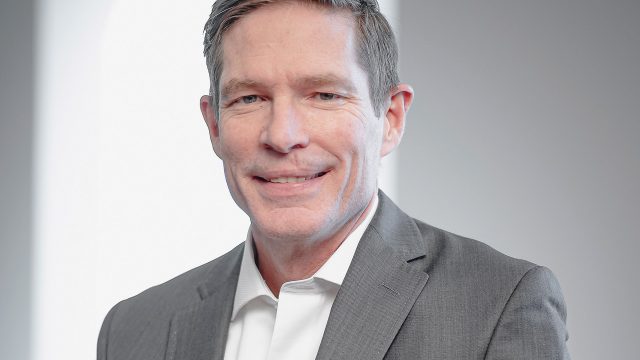 Recent conventional business wisdom emphasizes specialization and subject matter expertise—and Mark Green '89 has found success by fighting against that approach for most of his career. From turning around large operating segments within insurance companies like Allstate to starting his own insurance company with partners, Green has embraced learning from different perspectives within the industry. Today he works in Chicago as an executive vice president of Kemper Corporation, a multifaceted role he describes as "executive utility infielder." We asked the speech communication major about some of the lessons he's learned so far.
Sit in different seats
When I got into insurance, I saw that in order to be really good at any of the roles, I needed to have a broad-based perspective of all of them. I sat in a lot of different seats, then I took those learnings and put them into practice as a general manager turnaround specialist.
I believe strongly in this from a business perspective, but it applies a lot more broadly. We don't seem to value breadth of knowledge in the traditional sense anymore. I would posit that the more experience you get from different perspectives, and the more awareness you have about how each lever works within the business model, the more productive and valuable you are.
Expand your network
The more networking that you can do, the better off you're going to be. Pick up the phone and find new people to talk to. Work LinkedIn. Work Instagram. I don't care what social media you're using—just get to know more people.
But go deep rather than broad. Sometimes I see people send out LinkedIn invitations to anybody whose profile says SVP in insurance, with a generic note that says "I find your background fascinating." That's what not to do. Reach out with something specific and personal. Networking is about really getting to know people, and having people get to know and like you, and be willing to support you and advocate on your behalf. Over time, if you have real depth, the breadth will come. Don't rush it.
Back up your ideas with critical thinking and facts
I came to Macalester from a very small, fairly conservative town in Arkansas, with 35 people in my graduating class. I was a moderate, which was fairly unique on campus. I had to defend every position I ever took, and I also like to think it might have been good for my classmates because it got them out of potential echo chambers. I couldn't just take for granted that I was right: I'd better have evidence, because the person across the table would explain why I was wrong, sometimes in excruciating detail! Macalester taught me how to think, and how to support my arguments and ideas. That's been invaluable in my career.
Chase happiness
It took me way too long to realize what truly made me happy. Today I realize I am happy when I can give some business acumen to a charity board I sit on, when I'm sitting around a fire pit with friends, when I'm out for a run or just hanging out with my kids on the couch watching Star Wars on Disney.
When my wife passed away seven years ago, I was a senior executive in a high-pressure job, and for a few years, a nanny spent more time with my three young children than I did. Then the realization hit me: I want to spend time with my kids. I want to be more of a dad than an executive. Keeping up with the Joneses is really, really overrated. You have to make sacrifices, and, while you don't want to worry about making your rent or house or car payment, you shouldn't be defined by what you do at work. Your work should be an enabler to your happiness, not the other way around.