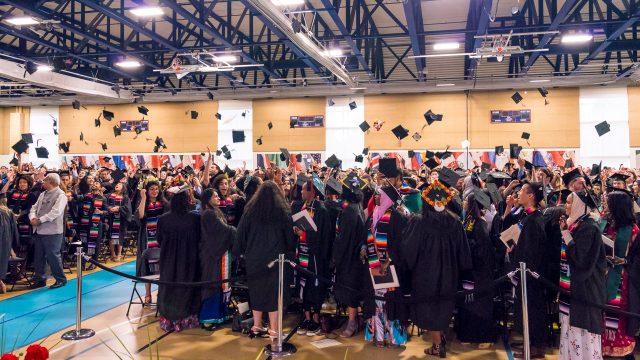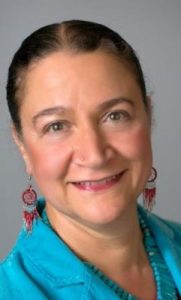 St. Paul, Minn. — Elona Street-Stewart will be the 2021 commencement speaker at Macalester College's spring graduation ceremony. A ruling elder in the Presbyterian Church (U.S.A.) and a descendant of the Delaware Nanticoke tribe, Street-Stewart is the first Native American to serve as executive of a Presbyterian Synod and co-moderator of the church's General Assembly.
"Elona Street-Stewart is a peacemaker and social justice advocate with a long history of pushing back against systems of inequality." said Pres. Rivera. "Her groundbreaking experience and impact as a leader in St. Paul and nationally will make her a compelling speaker as we honor and celebrate the Macalester class of 2021. And she's also a member of the Mac family, being the mother of a Mac grad from the class of 1999."
Street-Stewart's work is focused on racial ethnic ministry, anti-racism initiatives and addressing the needs of American Indian communities, not only related to the church, but nationally. In response to her election in April 2020 to co-lead the Presbyterian Church's 224th General Assembly, she said the challenge of building relationships across various cultures to ensure justice and implement reparative accountability  is an urgent priority facing the church. 
She currently serves as the synod executive of the Synod of Lakes and Prairies of the Presbyterian Church (U.S.A.), which is based in Minnesota. Previously, she served as its associate for racial-ethnic ministries and community empowerment since 1994. 
Street-Stewart was born and raised in the Philadelphia area and received her bachelor's degree from Occidental College. Outside of her roles with the Presbyterian Church, she has served as chair of the national Native American School Board Association under the Indian Education Act and was elected to serve three terms on the Saint Paul Board of Education. 
Commencement will be held virtually at noon CDT on Saturday, May 15 and broadcast live at macalester.edu/commencement.
Learn more about Macalester at macalester.edu.