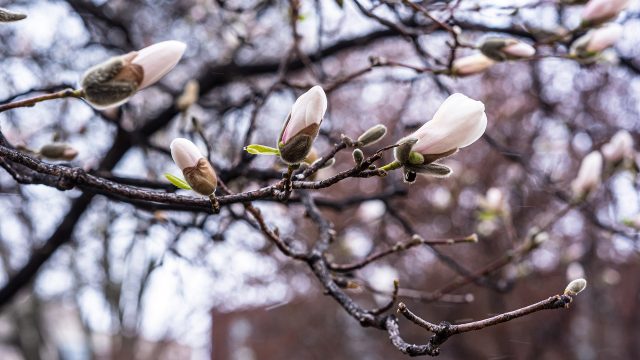 We invited the Class of 2021's graduating seniors to channel their Mac experiences into haiku or advice for new students. And they had a lot to say—visit macalester.edu/seniors for more responses.
Intro Stats and Calc
Probs, Real, Bayesian and Math Stats
Causal, Network, Bang!
–Zuofu Huang
Café Mac toaster,
Why did you eat my bagel?
Why are you on fire?
–Gabriel Fisch
I learned to play pipes,
Sang with Jazz and Pop Combos.
Now the world's my stage!
–Elian Samonides-Hamrick
Made amazing friends
Never been in Carnegie
Found love for frisbee
–Julia Record
My home for four years
Love, laughter, tears and growth
Simply, thank you.
–Isabel Conde
I wasn't a very socially active person when I first came to Mac, and I don't think I am one even now. However, I tried to participate in every activity during orientation and get to know as many people as possible. I think this was the best decision that I made during my years at Mac. My best friends, who enriched my college life and made it unforgettable, are the ones that I met during the first few weeks of orientation. So, to new students: try to meet many people, make friends, be active (at least for the first few weeks)!
–Young Hyun (Chase) Yoo
The world is multidimensional, not binary. One poor grade, mistake, or hiccup does not mean you have failed at life.
–Franklin Marquette
You will never be given the tools to dismantle the systems that oppress you.
–Jennings Mergenthal
Ask for extensions. Don't waste your time catering to people who don't care about you. And by God, learn how to cook so you don't spend every meal at Café Mac.
–Kelsey Rodriguez
Best spot on campus to procrastinate in is without a doubt the library basement.
–Carter Gale
Honoring the Class of 2021
This spring all over the Mac community, we're celebrating the Class of 2021 as our seniors prepare to set out on paths that will take them into communities all over the world. On May 15, in addition to the college's virtual Commencement ceremony, much of the class will participate in one of two Grad Walks, designed to create an in-person celebration while maintaining the community's health and safety during the pandemic. Join us in sending off our seniors by posting your well wishes on social media using the hashtag #heymac.
Our community is so grateful for the outpouring of support from alumni this year, including through Career Exploration initiatives. Here's how you can support the Class of 2021, wherever you are in the world:
Help #HireMac: If your company has openings for jobs or internships right now, fill out the Google form at bit.ly/helphiremac, and we'll share them with students.
Connect directly with students to share information about open positions: contact [email protected].
Login to the new and improved MacDirect. Our alumni platform features an improved search function with expanded options to update your profile and view your volunteer or giving history. (Even if you've used MacDirect in the past, you'll need to create a new login.) In MacDirect, turn on your CareerHelper badge to signal that you are open and willing to connect with students for career advice.
Photo by Julia Bintz '24