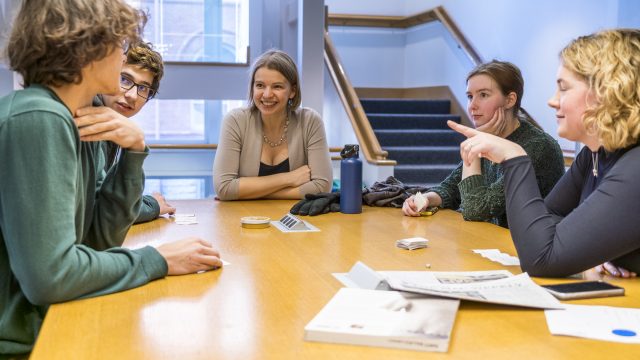 Taught by Professor Maria Fedorova, this course explains the growth of the tsar's authority, the origins and outlooks of Russia's major social/gender groups (nobility, peasants, merchants, clergy, women, minorities, Cossacks) and the relations which grew up between the tsar and his society.
Why should I take this class? 
Examine Russia's history (1689-1917) within the rapidly changing and modernizing world. Just like today, the question of Russia's relation to the "West" was of particular significance during that period. Literally and metaphorically straddling the line between Asia and Europe, the Russian empire then was burdened with the issue of European "modernization" while trying to preserve its cultural sovereignty against foreign assertions of Russian "backwardness." We confront the myth of Russian backwardness head on, exploring scientific and technological developments in Russia, as well as the role of the state in both supporting and hindering "modernization."
Prisoedinyaites', druz'ja!  (Join us, friends!)
Learning Russian history is more than memorizing facts and reading about Russian tsars and tsarinas. You will be immersed in the world of Russian culture, language, and thought—listening to Musorgskii and Rimskii-Korsakov, analyzing paintings by Repin and Kustodiev, and, finally, learning some Russian. 
Fun fact
Ivan IV's nickname "the Terrible" means "strict" and"dangerous to one's enemies" rather than "bloodthirsty/cruel."
Community building inside the classroom 
One in-class community building project is creating an educational board game "Russian History–Timeline" for K-8 students in Nasha Shkola (a private Russian school in suburban Minnetonka). Students work together to create designs, choose relevant dates, and edit texts for the final product. 
Community building outside the classroom 
We explore Russian art of the late 19th and early 20th century at The Museum of Russian Art in Minneapolis to learn how 19th century ideas about Russia and its identity were reflected in art work. 
Selected readings 
The Revolution of Peter the Great, by James Cracraft; A Life under Russian Serfdom: The Memoirs of Savva Dmitrievich Purlevskii, 1800-1868; and Natasha's Dance: A Cultural History of Russia, by Orlando Figes.