Residential Life focuses on the whole student experience and fosters learning beyond the classroom. First introduced in 2007, Residential Life's Community Learning Model (CLM) is an intentional framework for on-campus living communities that furthers student engagement around Macalester College's mission and core values. The CLM's educational and social initiatives implemented by Residential Life professional and student staff provide residential students with numerous opportunities to learn about themselves; meet, interact, and develop relationships with other residents; and build community with peers of multiple and intersecting identities.
Educational Priority
Residential Life's educational priority is to support the development of people who are invested in their own holistic development as well as actively engaged in building and advocating for equitable and just communities.
Pillars
Our Macalester student experience is unique and unlike any other institution; therefore, it is essential that we plan for and identify experiences that are salient to them each year they live with us. Given our two-year live on requirement, we identified four larger stressors that each student at Macalester moves through during their First-Year (FY), Sophomore-Year (SOY), Junior-Year (JY), and Senior-Year (SY) experience (E). These are in order of how they most often show up during the year, starting with one at the beginning of the first semester, the middle to end of the first semester, the beginning of the second semester, and middle to end of the second semester.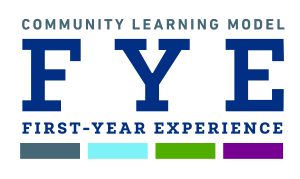 **These pillars were developed as a result of a 2019-2020 report completed by Residential Life.
Learning Strategies
Regardless of where a student lives on campus, we want to ensure they are individually supported through the experiences they are moving through. Given this, we plan to utilize the following five learning strategies during each pillar of learning. Each pillar is designed for different modes of student learning and will scaffold off of each other. The learning strategies will occur in this order.
RHD Email
Bulletin Board
Newsletters
Intentional Conversations
Community Pillar Parties
Door Decoration Evolution