Reunion Updates: Class of 1970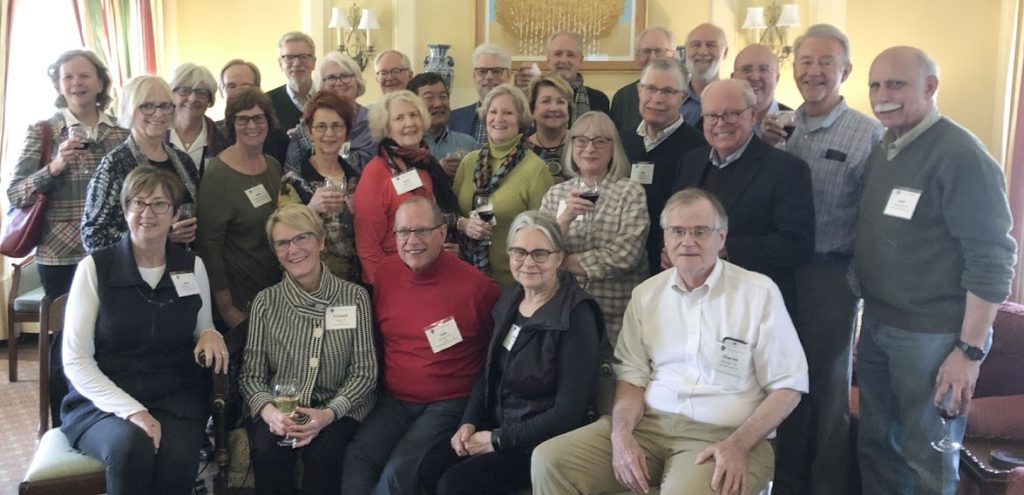 Greetings Classmates,
It was great to see nearly 80 of you on the Zoom 50th Reunion gathering in July.  A lot of enthusiasm and ideas as we plan out this coming year and the in-person reunion for next year. Great discussions in smaller groups and so many appreciated the chance to engage with friends and classmates in the midst of the turmoil everyone is experiencing.
The Full Committee will be in touch with emails, mailings and  phone as we plan further Zoom opportunities, smaller group activities and the joint 1970/1971 50th in 2021.  If you have ideas and thoughts, please let us know!
Check out the ways to stay in touch through Mac Direct (the Alumni Directory) on this home page and include your updates, photos, memorabilia and more in the several new pages created for you.  And,  there are 1970 archive photos you should check out in our Class Gallery New updated information on what we are planning will be posted here as it happens!
There is a lot of excitement and energy.  Thank you!  We look forward to hearing from you and please stay healthy and safe.
50th Reunion Co-Chairs,
Mary Ackerman and Peter Fenn
ackermanmac@gmail.com
peter@fenn-group.com
Help us reach our goal of 70% participation.
Gifts of all size matter!
Overall Goal: $6MM
YTD: 93.6% to goal
Macalester Fund Goal: $500,000
YTD: 80.8% to goal
James Wallace Society Members Goal:
15% of class
YTD: 9.6% of class
QUICK LINKS
Learn about Planned Giving at Mac
Remembering Classmates
Search the Archives
Share an Update
Show & Tell
SWAP Blog
Where Have You Been?