The Class of 1968 celebrates its 50th Reunion the weekend of June 8-10, 2018. We hope you are making plans to join us for a wonderful weekend of connecting with classmates, friends, and the Macalester community.
Welcome! Join us for our
50th Reunion!
A special message from your reunion committee co-chairs
Dear '68ers:
On behalf of the Reunion Committee, it's our pleasure to introduce you to the official website of the Macalester College Class of 1968!
Our 50th Reunion takes place June 8–10, 2018. As we are all too aware, 50 years can pass in a flash, and before you know it, we'll be face to face, catching up, and reminiscing.
Your Reunion Committee is up and running with one goal: To ensure that your attendance and participation in our 50th Reunion are fun and rewarding. To help this along, the Committee (with some help from Mac Tech Elves) has established this website as your "cybercenter." Here you'll find everything you need to know about the who, what, why, and where of our Reunion. We will update the site regularly and we encourage you to visit often, explore, and catch Reunion fever.
Our 50th Reunion will be a framework for all of us to reconnect with the College and to deepen or restore relationships between friends and classmates who, along with learning, constitute the heart of our experience at Macalester.
We look forward to seeing you in June!
Mary Spaeth Campbell
Mark Westra
Reunion Committee Co-Chairs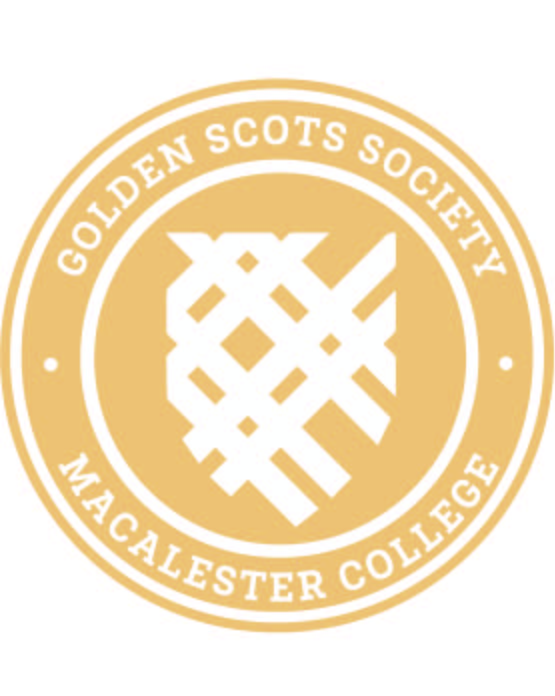 Join our Facebook Group
Do you have some other memories you wish to share? Visit the Class of 1968 Facebook Group. You can post memories, share what's going on in your life now, event post a current photo so we'll know each other when we meet next June.
If you have questions about finding or joining the group, please email the Alumni office at alumnioffice@macalester.edu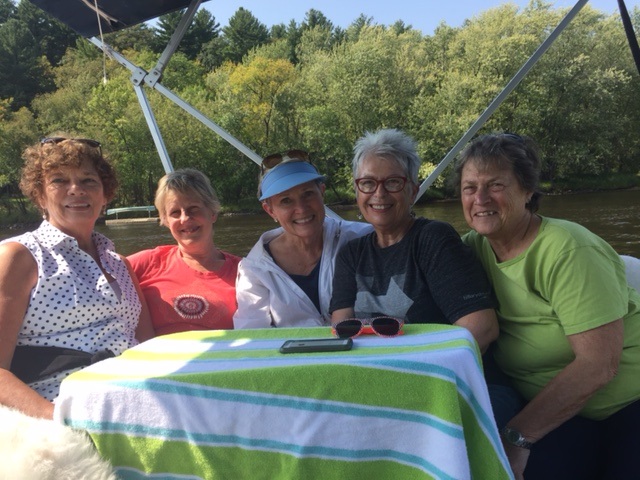 Five 50th Reunion Volunteers get together for a weekend on the St. Croix river before a committee meeting.