CLASS OF 1970 – 50TH REUNION
Save the date: Reunion 2020, June 5-7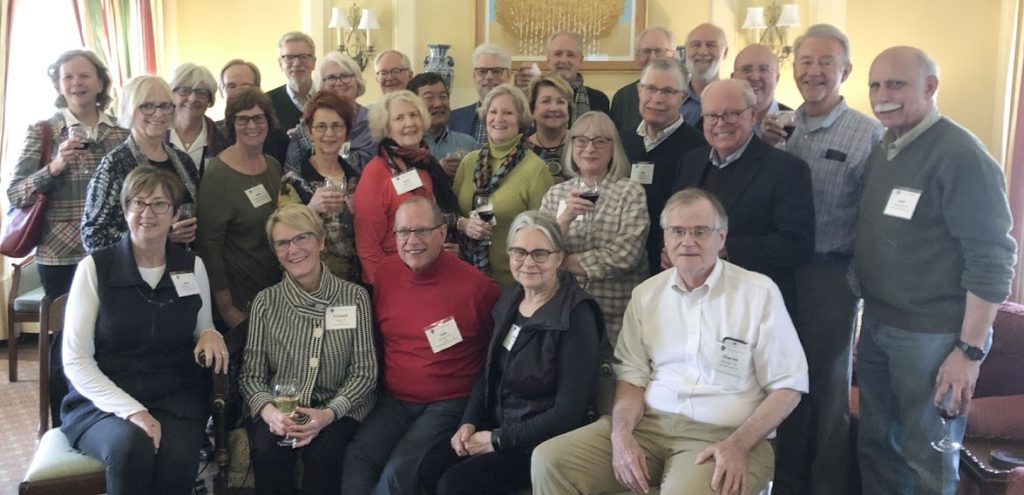 Welcome to the web site that will keep you updated as we approach our Holy Cow! moment next June 5-7.  We are calling this 20/20 Vision — looking back and looking ahead, all with the most perfect of insight and eyesight!
We will keep you up to date on all the activities from the Golden Scots induction of our 50th Reunion class, the panels and discussions we are planning, the Friday and Saturday night dinners, and many other social activities.  It promises to be a real celebration and a chance to reconnect with old friends and make new ones.  We will have the  Briggs House (Alumni House, the old President's house) for the entire time to gather and enjoy each other.
Make sure to mark your calendars and plan to attend.  And don't hesitate to offer up any ideas/suggestions you have for the long weekend!
Your reunion co-chairs,
Mary Ackerman
Peter Fenn
Share an update or memory with classmates!
The online form is now open for classmates to share an update or memory from your time at Mac. We look forward to hearing from you!
Recent submissions: Doug Harper, Mary "Mac" Ackerman, Mark Meinke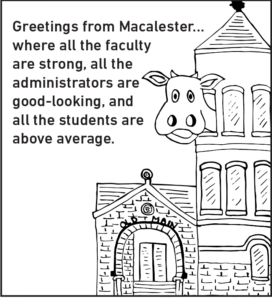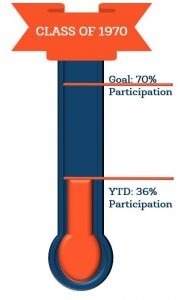 Help us reach our goal of 70% participation. Gifts of all size matter!
Overall Goal: $6MM
YTD: 73% to goal
Macalester Fund Goal: $500,000
YTD: 65% to goal
James Wallace Society Members Goal:
15% of class
YTD: 9% of class
Stay connected
Be sure to update your contact information with Macalester to ensure you receive important communications about the reunion. Most communication pieces will be sent via email, so Mac needs to have a valid email on file for you. You can submit your address update via MacDirect or to by email alumnioffice@macalester.edu
QUICK LINKS
Reunion 2019 Photos
Reunion 2019 FAQ's
Learn about Planned Giving at Mac
Search the Archives