Reunion Updates: Class of 1970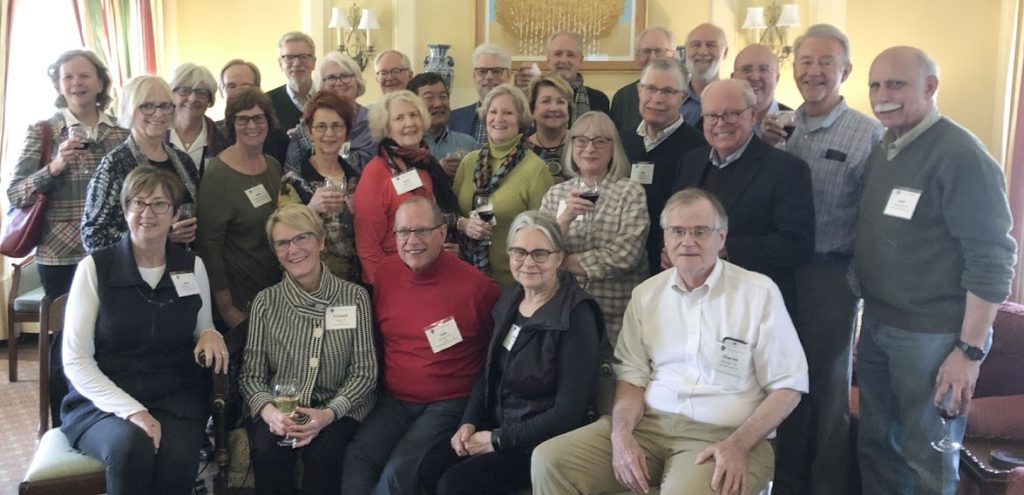 Happy Summer, Friends,
We hope these last several months have been relaxing and "somewhat open" as we are now calling our more flexible time. We have been lucky to see family … finally … and hope you have been gathering with loved ones, too. As we head into September and fall activities here is your update from the 1970 50th Reunion Committee.
In-Person Reunion: The Reunion weekend of June 2-5, 2022, is now set. Hold those dates!
Our Class of 1970 will have several occasions to gather and celebrate. We will have our Golden Scots Induction Ceremony during the regular Reunion events, our Friday evening casual dinner, and our more formal (with great programming!) dinner Saturday evening. (Sites for the dinners have yet to be determined.) We have planned a couple of times to gather with folks from 1971 and 1972 so you will see lots of your old friends. Hotel space has been held to ensure we are comfortable … details will follow. We hope you are still excited to see good friends and renew and reestablish those special relationships. Registration materials will come out in March 2022. We will keep you posted as the Committee knows more!
Book Discussion
Several of our Classmates have been enjoying very fertile discussions over current books delving into our political landscape. Leah Wortham has been our fearless leader in this ongoing conversation. The next session, September 13, will discuss:  Bending the Arc, https://bendingthearcfilm.com/ available on Netflix. A documentary that encourages us to stay active and positive. Our next book is: Strangers in Their Own Land: Anger and Mourning on the American Right   by Arlie Russell Hochschild, 2014. Everyone is welcome to this discussion group …  past involvement is NOT a qualifier!
Meeting Info:  September 13, 4:00 – 5:30 CST via Zoom. Email Leah to join:  wortham@law.cua.edu.
2021 – 2022 Virtual Programming:
At this time we do not plan on programming leading up to Reunion 2022. However, we are willing to take ideas/suggestions if you have them! Just send them to our addresses below and we will see what we can do!
Personal Updates:
Please consider updating your information on this site. Your Classmates love to hear from you. We know some of you will not be traveling to Saint Paul in June so this venue is important to stay in touch. Login to MacDirect.
Look for email and 'snail mail' updates from this Committee and the College about activities and Reunion registration. A 50th College Reunion is not something to miss … even if a couple of years late!
Connect on MacDirect
Search for classmates, update your profile, post a class note, review your giving history, and more. Visit MacDirect.
Class Information
Share with Classmates