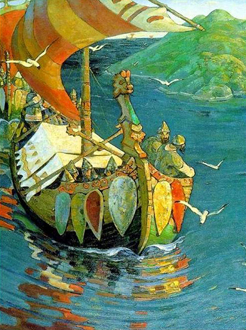 Win fame and fortune at the 19th Annual Russian, East European, and Central Asian Conference at Macalester College!
To enter the competition, submit a term paper (or part of a senior thesis) on any topic relating to Russia, Eastern Europe, or Central Asia, written during the Spring 2012, Fall 2012, or Spring 2013 semesters.
The competition is on Saturday, April 20th at 10:00 a.m. in Arts Commons 202 at Macalester. Students participating in the competition will give a ten minute presentation of the main points of their paper. Food will be provided.
Faculty judges will award a $200 cash prize to the strongest entry based on the quality of both the paper and the presentation. The submission deadline is Thursday, April 18, 2013. E-mail your paper (and any questions that you may have) to Martha Davis at Macalester College – davism@macalester.edu.