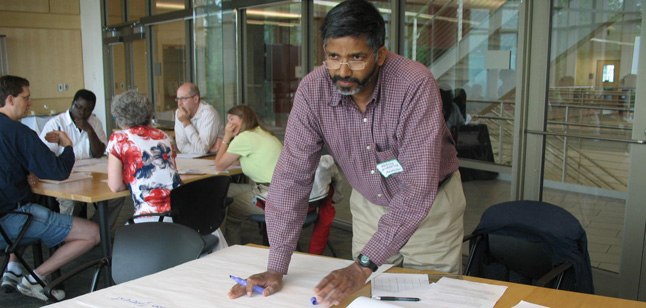 One of the Serie Center's most important tasks is helping faculty members make the transition to administrative work in the form of successfully chairing their departments. We host chair-related programming as part of our January and Spring Professional Activities Workshops and work closely with the provost to bring chair development issues to the monthly chairs' meeting.
Over the past six years, the Serie Center's approach to department chair leadership has expanded and changed. Rather than focusing solely on Macalester's own department chairs, we began inviting department chairs from other local colleges to join us for our programming. Starting in 2011, we began to work collaboratively with our local consortium, the Associated Colleges of the Twin Cities (ACTC) to co-sponsor chair development initiatives.
Macalester and the ACTC jointly host the three-day New Chair Leadership Seminar every August. The seminar is open to all new department chairs at ACTC institutions, as well as colleges and universities outside of the consortium. To learn more about the seminar, contact Carole Chabries, executive director of the ACTC. Email: carole@actc-mn.org.