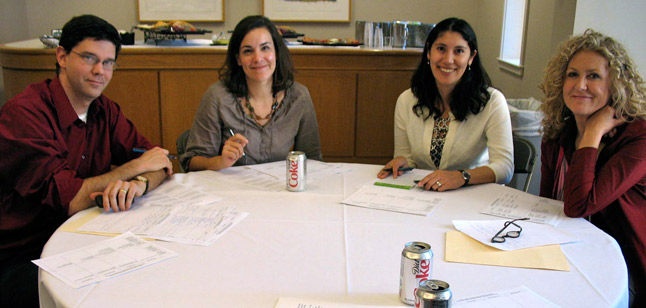 New Faculty Orientation is designed to provide newly hired faculty with the most important and immediate information through a set of talks, seminars, and social occasions in August and January.
Thursday, January 11, 2018
8:45 AM -12:00 PM
Orientation to Macalester
Location: Serie Center
This orientation session is designed to answer specific questions and give you the "nuts and bolts" of what you need to get up and running in your Macalester courses. You will also be welcomed by several key administrators and staff.  Through these sessions you will gain an understanding of Macalester as a residential liberal arts college, hear a profile of our students, and learn about campus resources to which you and your students can turn for support during the coming year.
Thursday, January 11, 2018
12:00 -1:00 PM
Lunch
Location: Serie Center
During lunch we will have a student panel on teaching and learning at Macalester.
Thursday, January 11, 2018
1:00-2:00 PM
Moodle Workshop
Location: Neill Hall, room 302
Presenters: Brad Belbas, Brooke Bergantzel, Eric Handler, Tam Perlman and Jeffrey Rowdon


Come and learn about how to take advantage of Moodle, Macalester's Learning Management System from the academic technology support team. Whether you want to learn about the pedagogical advantages or how to share a grade with a student the team of AIAs will work with you one on one or in small groups to teach you about the tools available for your teaching as you join us at Macalester.
In addition to the few days that formally comprise "New Faculty Orientation," the Serie Center offers programming for newly hired faculty (both visiting and tenure track) throughout the year.