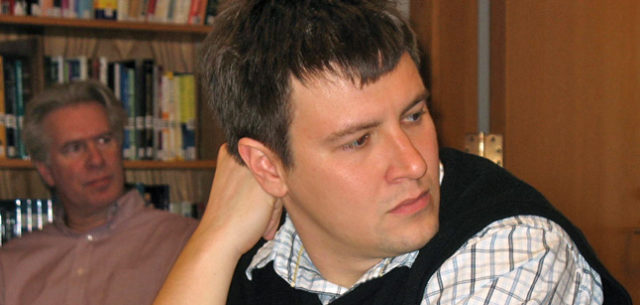 Faculty reading groups reflect a significant way for Macalester colleagues from different departments, divisions, and ranks to discuss common intellectual interests. Depending upon the conveners' goals, groups may focus on teaching or research concerns, issues about higher education as an industry, or the pleasure that comes from discussing literature with colleagues. To join an ongoing group, contact the convener. To propose a new group, contact Chris Wells (wells@macalester.edu).
Spring 2018 Reading Groups
Designing your life:  How to build a well-lived, joyful life
Convened by Devavani Chatterjea
In Spring 2010, Dave Burnett and Bill Evans launched "Designing your life" a (now wildly popular) course for junior and senior undergraduates at Stanford where students use design thinking and the principles of gratitude, generosity, self-awareness and adaptability to come up with 3 "odyssey" plans – 3 radically different possible journeys for their first 5 years out of college. This book brings those design principles to a broader audience. I am excited to explore these ideas and their resonance with the academic and life advising and vocational counseling work we do with our students.
This group will meet on Thursday, March 1 and March 8 from 11:30 AM – 1:00 PM, Barbara Davis suite, Library 309.
Small Teaching
Convened by Chris Wells and Khaldoun Samman
In "Small Teaching," Jim Lang focuses on small changes that can yield big results in college classrooms. Drawing on recent research on memory, cognition, and learning, each chapter of the book pairs clear explanations of basic principles about how people learn with concrete examples of ways to build on those principles through brief in-class activities and small modifications in course design. In addition to being a great primer on recent breakthroughs in how we understand learning, it is a wonderful compilation of ideas about how to make small but meaningful changes in our teaching.
Meeting time and place TBD
Beyond Blood and Skin: The Global Production and Consequences of Race and Racisms
Convened by Brian Lozenski, Devavani Chatterjea, Donna Maeda, and Dianna Shandy
Public discourse about the impacts of racism have gained momentum in recent years. Yet, race as a concept remains widely misunderstood. Racial discourse continues to be dominated by physiological signifiers such as skin color and other expressions of genetic heritage. Race is conflated with ethnicity, culture, and language. At the same time, the material and affective consequences of racism, usually negative, are borne by those at the bottom of racial hierarchies organized within and across societies. If we are to eliminate the malignant grip of racism on the human condition and create any real potential for racial justice, we must explore the mechanisms through which race is constructed and maintained within and across social institutions, including higher education itself. This reading group will serve as a precursor to the Fall 2018 International Roundtable and consider the work of leaders on this topic including, confirmed International Roundtable speaker Dorothy Roberts' Fatal Invention: How Science, Politics, and Big Business Re-Create Race in the Twenty-First Century and Claudia Rankine's Citizen: An American Lyric.
This group will meet on Wednesday, January 31, February 7, February 21, March 21 and April 4 from 1:10-2:10 PM in Markim Hall 303. Enrollment is capped at 14.
The Fuzzy and the Techie: Why the Liberal Arts Will Rule the Digital World
Convened by Julie Rogers and Linda Sturtz
In response to some of the discussions at the FAIR and faculty meetings this fall, our group will read venture capitalist Scott Hartley's The Fuzzy and the Techie: Why the Liberal Arts Will Rule the Digital World. "Scott Hartley artfully explains why it is time for us to get over the false division between the human and the technical," one reviewer writes. "If received and acted upon with the seriousness it deserves, we can anticipate real benefits for business and society." "Great book for all," writes another. "Blows up the false dichotomy in education between tech and liberal arts. This book shows that not only can both coexist; it is dangerous if they don't both exist side by side in an integrated manner. They make each other more effective."
This group will meet 3 consecutive Thursday's during the semester from 4:30-5:30 PM. Start date and meeting place TBD.
The (Liberal) Arts of Data Visualization
Convened by Rebecca Wingo and Bret Jackson
In the era of fake and biased news, reporters inundate their viewers with information visualizations intended to mislead and provide skewed evidence. There are good graphs and bad graphs, accessible and inaccessible data visualizations. So what are the best practices and principles of visual information design? The two books in this reading group give readers a guide to reading and producing data visualizations in 2D environments. We encourage participation from faculty and staff across all disciplines, with the broad understanding that data takes many forms. We hope that participants will apply the knowledge they gain to their own research and pedagogy, and that they will become better equipped to analyze data visualizations in real life.
We will read the following books: Edward Tufte," Envisioning Information" (1990) and Dona Wong, "The Wall Street Journal Guide to Information Graphics: The Dos and Don'ts of Presenting Data, Facts, and Figures" (2013)
Meeting time and place TBD.