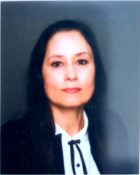 My name is Viviana Sanabria Toro. I was born and raised in Bogotá, Colombia.
In 1997, I graduated from National University of Colombia with a major in Graphic Design. Shortly after graduating, I began teaching drawing and illustration techniques at the university level. In 2006, I came to Minnesota to pursue a Master of Arts degree in Spanish and Literature at Minnesota State University, Mankato and graduated in 2008. At MSU I served as a Teaching Assistant teaching Spanish I and II.
I then began instructing Spanish K-12 at Wabasso School in Wabasso, MN south west of the Twin Cities. In 2013 I returned to my home town to do my Certificate in English Language Teaching to Adults (CELTA) and taught English as a second language at Externado University for five years.
Teaching has been part of my life for twenty three years, helping me become a better learner myself, and giving me the opportunity to assist hundreds of students with their language learning process.  I enjoy meeting wonderful families, staff and other teachers who are as passionate about teaching as I am. I am very excited to join Macalester College as one of your language lab instructors this year!