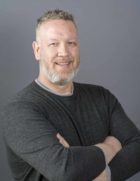 I am excited to lead the staff of the Center for Study Away in pursuit of our mission to strengthen liberal arts education by engaging students, faculty, and staff in international and intercultural learning.  In facilitating intercultural learning opportunities it is my hope that all involved in our programs will experience a deeper understanding and appreciation of the world around us, and how the global and local are interconnected.  In addition to providing leadership for the CSA, I advise students on study away program selection and assist in the development and implementation of the CSA's orientation and returnee programming.  I also work with faculty and staff across campus, seeking feedback and generating interest in the work of the CSA as we continue to refine our offerings.
My own undergraduate education at Willamette University included a study abroad experience in Japan where I studied Japanese language, culture, society, and politics.  I enjoyed my time in Japan so much that I returned after completing my international studies degree as a participant in the Japan Exchange and Teaching Program.  Following my return from the JET program, I began my career in international education working for the ACM Japan Study program managed by Earlham College. I subsequently earned a Master of Arts in Intercultural Relations from the University of the Pacific while continuing my career at Meredith College and most recently at Elon University.
With over 16 years of experience as an international educator, I have developed a passion for a wide range of professional interests.  I am always seeking to deepen my own understanding of intercultural competence and how to nurture its development through study away experiences.  I am also interested in the role that intercultural experiences play in developing one's sense of identity and how we might express that through our interactions.  A third major area of interest is supporting social justice and equity both at home and in the broader world through the raising of awareness and understanding of people who have differing backgrounds, belief-systems, and ways of living.
As a native Oregonian, I also have a passion for the environment and the outdoors.  In my free time you might find me out enjoying one of the Twin Cities' many trails, lakes, or rivers or quite possibly looking for mountains that I know only exist in my imagination.  Beyond outdoor pursuits, I am an avid participant in the performing arts both as an audience member and a performer.
Kevin advises for the following study away programs