Brian and Carol Rosenberg Endowed Scholarship Fund for First-Generation Students
Contact
Advancement - Support Mac
651-696-6295
866-814-0640 (toll free)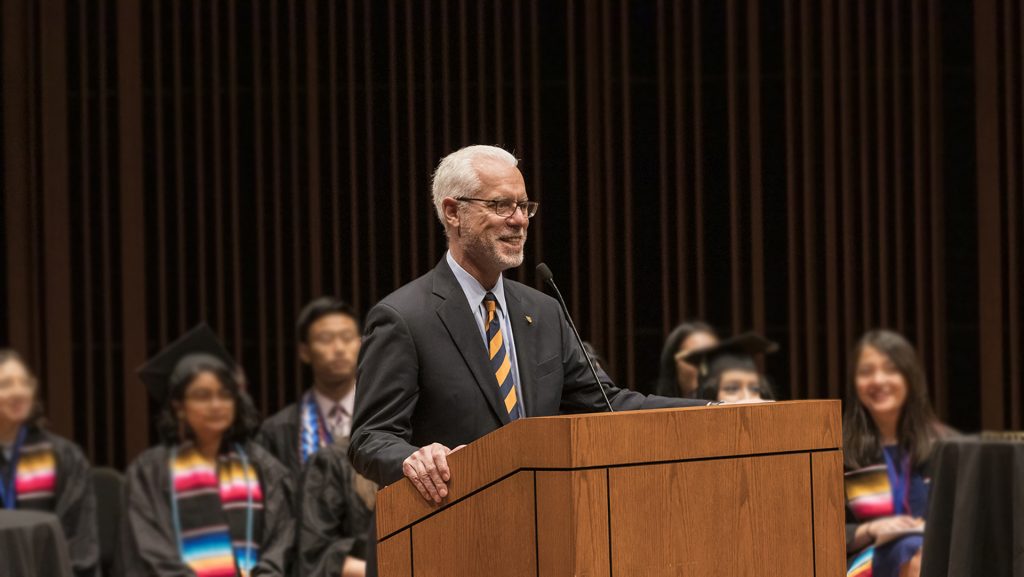 When President Brian Rosenberg announced he would be concluding his 17 years of service as President of Macalester College on May 31, 2020, members of the Macalester community began to explore meaningful ways to honor and recognize a centerpiece of his legacy: an unwavering commitment to make Macalester accessible for students who are the first in their families to attend college.
From President Rosenberg's leadership of the institution to Dr. Carol Rosenberg's sponsorship of, and involvement with, the student food pantry, which helps ensure all students have access to nutritious meals, the Rosenbergs' years of leadership, vision, and dedication deserve a tribute that matches their commitment to Macalester.
We are excited to honor their legacy through the creation of the Brian and Carol Rosenberg Endowed Scholarship Fund for First-Generation Students. The fund will support first-generation college students who have significant financial need.
We invite you to support this fund by making a gift here. On the giving form, select "other" for the gift designation and include "Rosenberg Scholarship" in the comments section. Because President Rosenberg has championed the Macalester Fund throughout his tenure, he would like you to consider making your Macalester Fund gift before contributing to the Rosenberg Scholarship Fund. Your Macalester Fund gift also supports first-generation students—and all students—at the college.