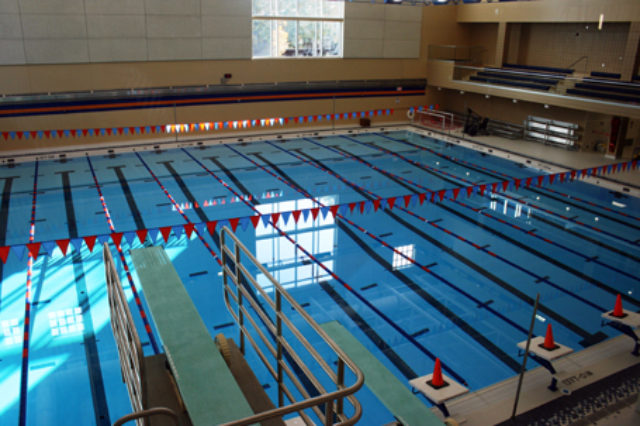 Green Building Techniques incorporate best practices across every aspect of the building, including energy efficiency, water reduction, improved air, locally sourced and healthy materials, and reducing toxins.
Green Cleaning
All Macalester facilities were converted to a cleaning process that exclusively utilizes Green Seal Certified cleaning products as permitted by law and regulations.
Markim Hall
The Sustainability Office offsets all of the emissions associated with Markim Hall's electrical and on-site combustion footprint use through Renewable Choice Energy. Our funds go to wind projects, predominantly in the Upper Midwest and a landfill gas program in Illinois.
Leonard Center Operations
A contractor on the project, Creative Water Solutions, introduced Macalester to using sphagnum moss in the pool. Sphagnum moss, placed in plastic bags in the contact chambers of the pool, reduces organic contamination and naturally stabilizes the pool's pH.
Key Benefits:
Improved water and air quality
Stabilized pH and Alkalinity
Reduced scale, staining, and corrosion
Reduced maintenance, water, chemicals, and energy use
EcoHouse
The Macalester EcoHouse is a student residence, renovated with sustainability in mind to provide a focal point for student research and projects.  The house has a range of green features including energy-efficient appliances, water saving fixtures, solar-thermal water heating, worm composting, and use of recycled materials.