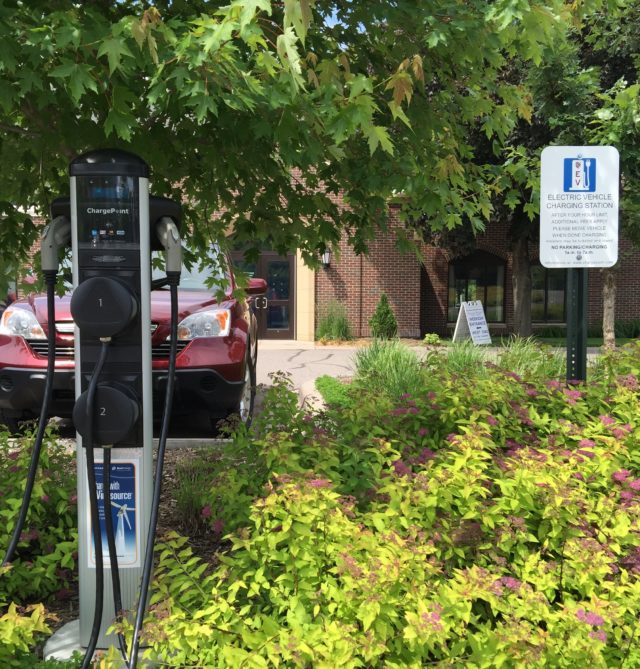 Electric vehicles, or EVs, are a fundamental component of sustainable transportation. Macalester is committed to growing the nation's EV infrastructure while furthering Macalester's goal of becoming carbon neutral by 2025.
Instead of requiring petroleum as fuel, EVs run off of electricity generated from sustainable sources, including wind, solar, and tidal power. Macalester purchases Wind Source credits from Xcel Energy to power our EV charging stations; Macalester does not charge any increased cost to station users for Wind Source power.
Rates vary based on time of year and an individual's affiliation with Macalester College.  Register your vehicle with Facilities Services to receive more information about linking your Chargepoint account to Macalester.
Macalester Electric Vehicle (EV) Charging Stations
2 x J1772 Level 2 6.6 kWh ports located on the North side of the Janet Wallace Fine Arts Center North Lot adjoining the church lot
1 x CHAdeMO Level 3 port and 1 x CCS Level 3 port (for non-simultaneous use) located in the South Olin-Rice lot against the tennis courts
.