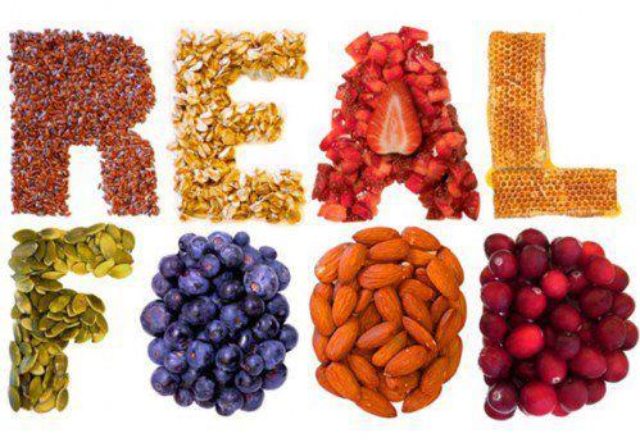 Our Goal
Mac demonstrated its commitment to local and sustainable agriculture by signing onto the Real Food Campus Commitment in fall 2012. The commitment requires that by 2020, at least 30% of all food purchased by Macalester meets the qualifications for being real. Real food is food that is local, organic, humane, or fair trade.
Our Progress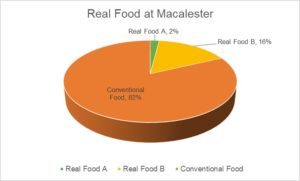 According to The Real Food Challenge Calculator, a Real Food product is ranked based on how many of the four Real Food categories it meets the criteria for. Real Food A is a food item that qualifies as Real Food in more than one category (e.g. meat that is Local & Community Based and Humane). Real Food B is a food item that qualifies as Real Food in only one category (e.g. produce that is only Ecologically Sound)."
Cafe Mac
Cafe Mac is Macalester's main cafeteria, run by Bon Appetit Management Company. Student groups work closely with Cafe Mac in order to move towards a more sustainable food system.
More on Initiatives
Real Food Challenge (RFC)
RFC, is a national campaign with the goal of redirecting university food budgets to local, ecologically-sound, fair, and humane sources of food.
Image from http://realfoodontherock.weebly.com/
RFC improves lives of producers, consumers, communities, and the earth.
We are currently in the process of estimating how much of our current spending fits into that category and where we can make improvements.
Food Recovery Network in Cafe Mac
Once a week, volunteers go to the dining hall after dinner and put leftover food into containers
Weigh, label, package, and place extra food into a walk in freezer
The frozen food is picked up the next day by Loaves and Fishes, a charity which provides local shelters with food.
Average night yields 150 pounds of food.
Food-Related Student Organizations
Chartered in the spring of 2014, MacFEAST is Macalester's primary food justice and sustainability student organization. The name stands for Food, Ethics, Advocacy & Sustainable Transition. Students in this org support ongoing food projects such as Food Recovery Network and Real Food Challenge as well as host other events and initiatives.
MULCH stands for Macalester Urban Land and Community Health. MULCH runs the on-campus student community garden and chicken coop. The organization also puts on events and does outreach and education around sustainable food and agriculture.