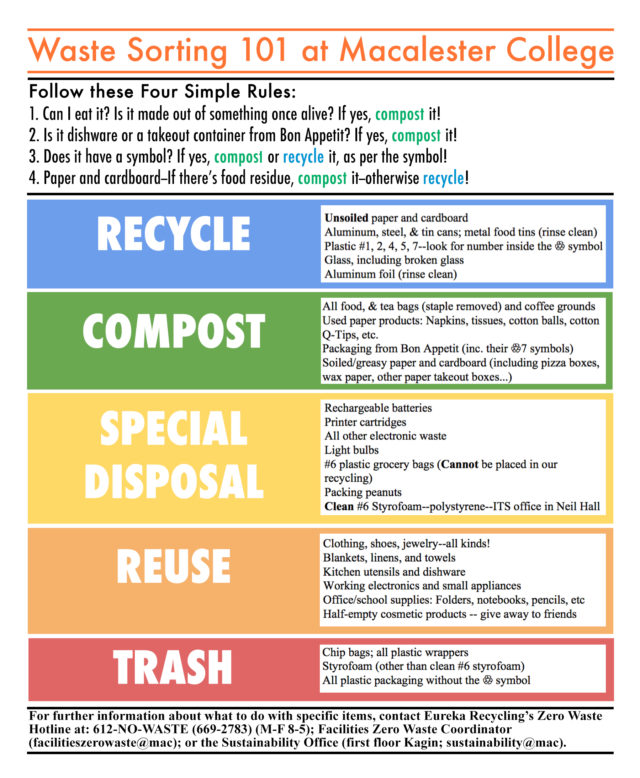 Recycle Map
This Recycling Centers at and Near Macalester College map shows places where you can recycle all types of materials around Macalester.  The map was updated in 2016 and was created by the 2014-2015 EcoHouse residents Kayla Walsh '16, Kaelyn Lemon '16 and Kyoko Sakai '16.
Recycling on Campus
Macalester Waste collection currently utilizes a single stream recycling program. Use the Sustainability Office Waste Sort Guide  above to help you sort your waste correctly.
Recyclemania Competition
Recyclemania is coming up! Recyclemania is a friendly inter-university competition that records the amount of recycling and trash collected by participating schools each week over an 8 week period. The schools are then ranked in various categories based on who recycles the most on per-capita basis, as well as which schools have the best recycling rate as a percentage of total waste.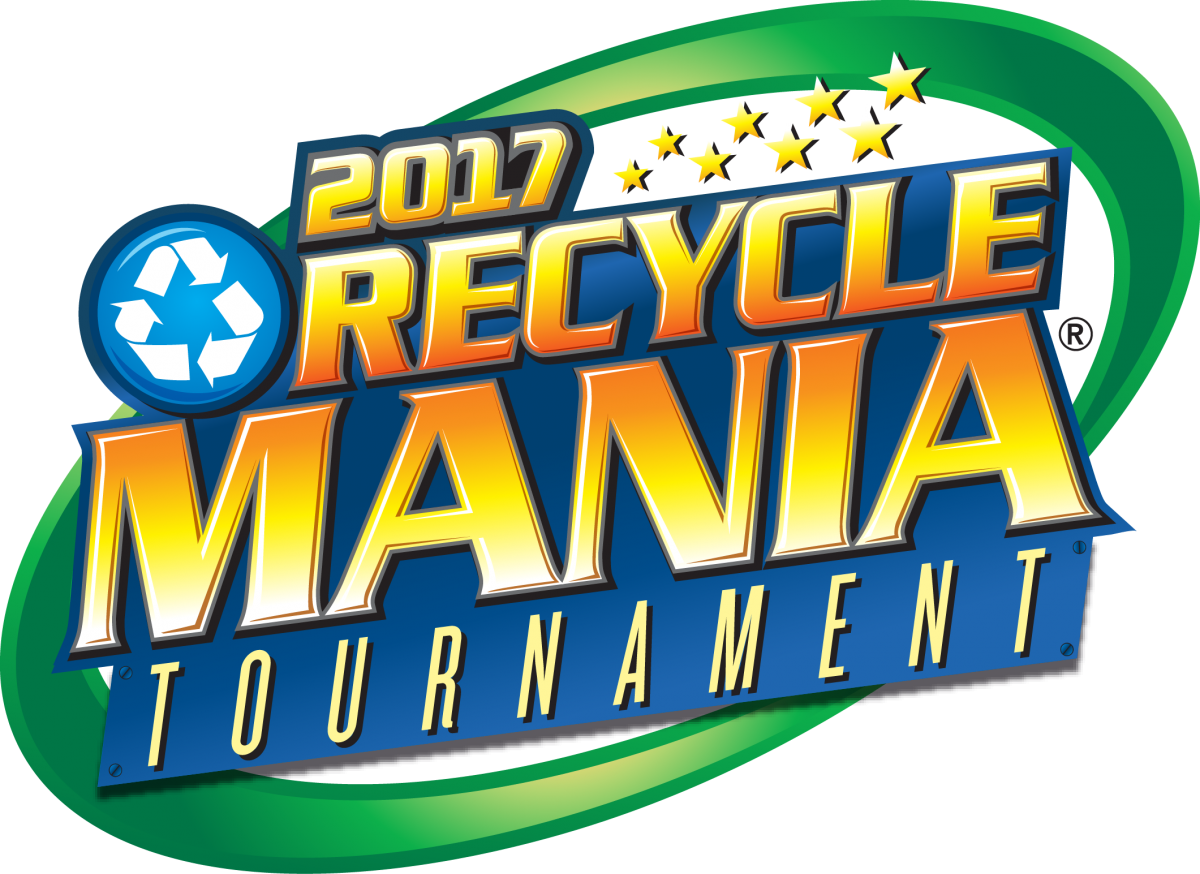 Macalester has participated over the past several years, excelling in a number of categories. In 2013 Macalester placed 9th out of 156 participating schools in the food and organics division, which measures the weight of the food and organics collected against the total campus population. In 2015, Macalester placed 5th in food and organics, as well as 6th in the Grand Champion competition. In 2016, Macalester ranked 9th in the Grand Champion competition division out of 209 participating schools. The Grand Champion (now titled Diversion) competition compares the weight of recyclables and organics versus the total weight of waste collected (trash, recyclables, and food organics) as a percentage.
During the competition, the Sustainability Office organizes several events related to Zero Waste for the campus. Some of the events this year include a Free Clothing Swap, a Food Waste Awareness event, and Get Caught Recycling.
Visit Recyclemania   to learn more about the challenge and how you can contribute to the effort.