Angels in America, Part I: Millennium Approaches
"It is my great pleasure to welcome you back to our Theater after such a long hiatus – the last time we gathered in this space was two years ago, in the fall 2019.
We meet again to witness Tony Kushner's seminal Angels in America. As it holds a mirror up to 1980s America and the negligence of the Reagan administration towards those affected by the HIV/AIDS pandemic, this award-winning play proves especially relevant now, as the nation grapples with the politics surrounding COVID-19.
This production of Angels in America connects different times and generations in more ways than one. As you will read in the program, our cast and crew consists of a wonderful mixture of students, from seniors to first-years. The artistic team also counts on alumni, staff, and guest artists, but I highlight the collaboration between Faye Price '77, selected as the 2021 McKnight Distinguished artist Award, and Alice Endo '22, who designed the set for Angels in America in partial fulfillment for the requirements for Honors in Theater and Dance.
I am grateful for the work of all individuals involved in creating the Theater and Dance Department's Angels in America and for the joy of live performance."
Cláudia Tatinge Nascimento, Chair and Professor of Theater and Dance
Thursday, November 4th at 7:30pm
Friday, November 5th at 7:30pm
Saturday, November 6th at 2pm and 7:30pm
Sunday, November 7th at 2pm
Cast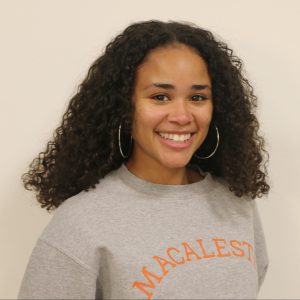 The Angel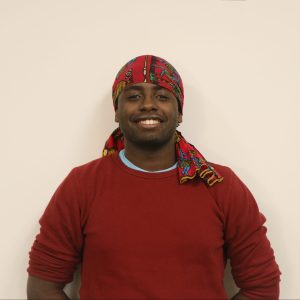 Belize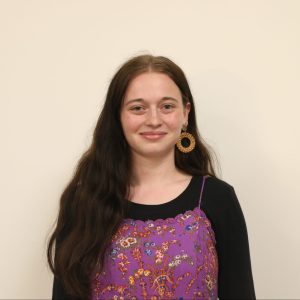 Hannah Pitt/Rabbi/Henry/Ethel Rosenberg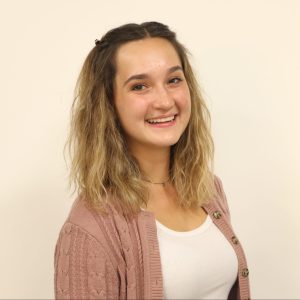 Harper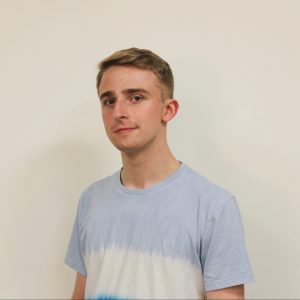 Joe Pitt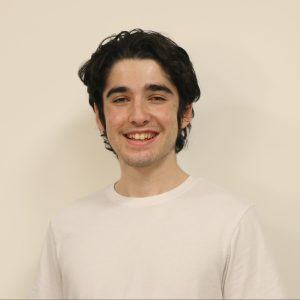 Louis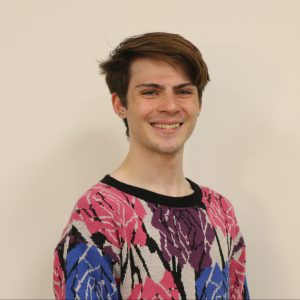 Prior Walter/Man in the Park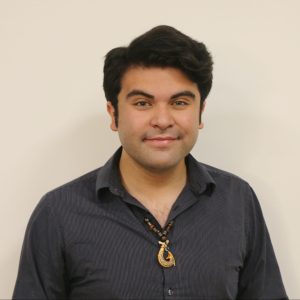 Roy Cohn/Prior II
Artistic Staff
| | |
| --- | --- |
| Faye M. Price '77 | Director |
| Sarah Bahr | Costume Designer |
| Eric M. C. Gonzalez | Sound Designer |
| Alice Endo '22 | Scenic Designer |
| Thomas Barrett | Lighting Designer/Technical Director |
| Sandy Zhao '23 | Prop Designer |
| Kenji Shoemaker '16 | Stage Manager |
Production Staff
| | |
| --- | --- |
| Brian Fox | Technical Assistant |
| Trevor Zapiecki | Technical Assistant |
| Lily Turner '24 | Assistant Costume Designer |
| Lucas Martin '24 | Assistant Prop Designer/Automation Operator |
| Miles Latham '24 | Assistant Stage Manager |
| Rene'e Gonzales '24 | Assistant Stage Manager |
| Jake Davis | Associate Sound Designer |
| Jessica Chen '25 | Assistant Sound Designer |
| Jamie McPherson '10 | Intimacy/Fight Coordinator |
| Mina Kinukawa | Honors Advisor |
| Jill Lile | Choreographer |
| Jo Holcomb | Dramaturg |
| Keely Wolter | Dialect Coach |
| Rabbi Emma Kipley-Ogman | Jewish Content Consultant |
| Patina Todd '25 | Run Crew |
| Chiara Guglielmo '25 | Run Crew |
| Lu Chen '22 | Wardrobe |
| Kai Yamanishi '25 | Wardrobe |
| Louise Yang '25 | Wardrobe |
| Lizzie Nelson '25 | Sound Board Operator |
| Kyra Layman '25 | Light Board Operator |
| Jennifer Huang '22 | Publicity and Box Office |
| Malyn Banitt-Moore '22 | Publicity and Box Office |
| Angus Fraser '22 | Publicity and Box Office |