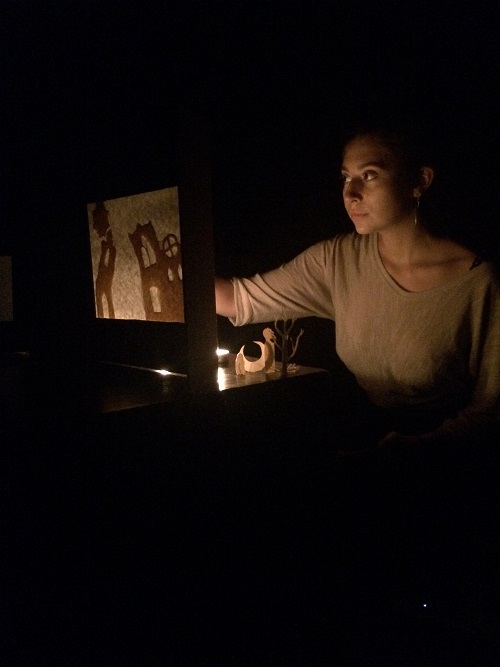 A first-year student performs her shadow show set within a contorted and hollowed out cityscape.
Minor Requirements
Explorations of the Field
(Three 4-credit courses required)
Depth of Expertise
(Three 4-credit courses required)
Practicum
To complete the minor in Theatre, three 1-credit practicum credits must be earned during the student's four years and be distributed among several areas, to maximize skills development and experience in: performance (acting, dancing), craft (costume, lighting, sound, scenic, props), managment (stage management, production management, running crew) and creative development (choreography, assistant directing, dramaturgy, design). These practicum credits are academic credits, graded, and earned in production settings where there is a syllabi, learning contracts and grading rubics. Dance minors must complete three practicums from (75) through (79), one of which must be either (76) or (79).