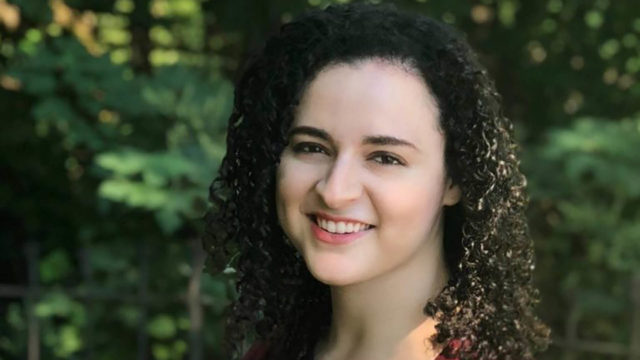 Alex Harrington '19
The Words is thrilled to announce the beginning of a new feature celebrating English Department alumni. Kicking us off is one of our very own, Sarah Richman '16. At Mac, Sarah majored in creative writing and international studies. She holds a special place in our hearts as an alumna of not only the English Department, but also The Words. Please enjoy a look into what Sarah's been up to in the post-grad world.
---
I started out writing for a tech startup, moved back home [to Bethesda, MD] to work at a public affairs firm, and then landed my dream job! I'm the Development and Communications Manager at 826DC, a literary nonprofit that provides free writing programs, homework help, and publishing opportunities for students across the District.
When I'm not at the office or volunteering at my local animal shelter, I'm writing or editing—either for myself or for a number of freelance clients. I spend my days supporting the next generation of storytellers, and my nights working on stories of my own, including my first two published titles…it's perfect. I can't remember the last time I was this happy.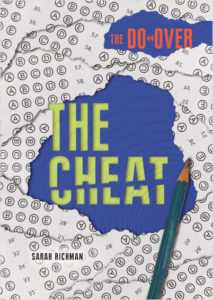 You've got a book on the way. Congrats, again! Could you tell us about it and how it came to be?
Thank you! The Cheat—a for-hire book for Darby Creek, Lerner Publishing Group's imprint for young reluctant readers—comes out in early April. It's about an eighth grader who gets the chance to go back in time to the day of a big test and make different choices.
I also wrote a second book, Family Ties, which comes out in August. It's a human-android teen drama about getting the courage to stand up to and for the people you love.
These books never would have happened without the English department. [Professor] Peter Bognanni introduced me to a former student of his, who read a sample of my work and decided to pass it along to her colleagues. They reached out to me a few years later, and the rest is history! It just goes to show how important it is to have great people in your corner and to put as many asks out into the universe as you can. You never know which ones will lead to something wonderful.
How has your experience at Mac influenced your post-grad life so far?
I developed a formidable work ethic at Mac and have put it to good use ever since.
Do you have any advice for those of us approaching graduation?
If you're having trouble figuring out what you want to do first, consider chasing a skill or feeling instead of a specific career or field. I knew that I wanted to strengthen my writing, so I went after roles that would force me to write cleaner, faster, and for different audiences. This strategy led me to great jobs that I might have looked over otherwise. It also took away some of the angst that I had been feeling—instead of agonizing over what role I wanted to play in society or who I wanted to be, I could just sort the available opportunities by whether or not they would improve that one core thing that mattered to me.
And finally, what's your favorite English department memory?
I practically floated out of Old Main after Jim Dawes offered to be my advisor! If you ever get the chance to take a class with him, do it.
---
Many thanks to Sarah for sharing your story and advice with us!