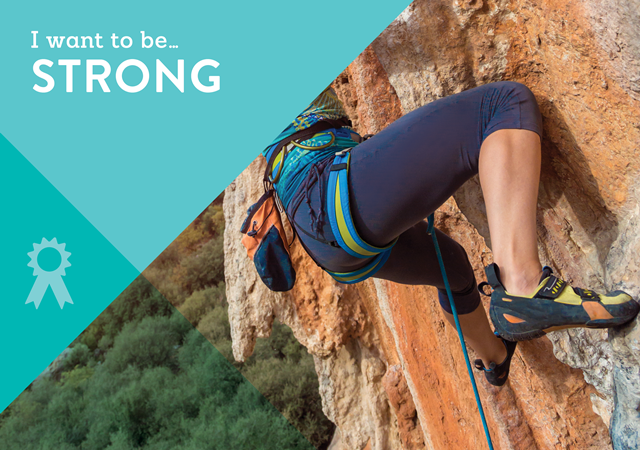 Strength training without machines
Don't have the muscle you used too?  Weight rooms or fitness centers not your scene?  Or maybe you just don't have time to fit it into your schedule? WHAM has invited back Steve Soderberg with Physicians Neck and Back Centers to discuss the benefits that muscle strength brings to your overall fitness and well-being.  We'll look at the difference between healthy and unhealthy muscle and Steve will show you simple strength exercises for all your important joints that can be done without machines!  Steve's information will be reviewed in a casual and interactive way.
Join us on Wednesday, March 27 from noon-12:50 pm in the Weyerhaeuser Boardroom.  Lunch will be available at 11:45 am for those who register by Friday, March 22.
March 27 WHAM Lunch and Learn Registration Form
---
Do you suffer from chronic neck and back pain?
We've got your back
If you fall into the 80% of Americans who are or will struggle with chronic neck or back pain, please join us for the next WHAM lunch and learn to go over some of the myths about how to deal with this chronic illness.
Learn simple and practical exercises that anyone can do at home or at work to improve their spinal fitness.  This will be an interactive and educational seminar to help manage this common disease.
Presented by: Steve Soderberg

Join us on Wednesday, October 24, 2018 from noon-12:50 in the Weyerhaeuser boardroom.
Register by Monday, October 22 to receive lunch
---
Back to health – 1:1 Coaching
It's natural to avoid anything that causes pain.  It's true that if you do nothing, most episodes of back pain will go away in a couple of weeks.  Unfortunately it's also true that if you do nothing, you are more likely to experience recurring episodes of back pain that are more intense and harder to relieve.
Meet one-on-one with Wellness Coach, Kelly Fang to take a proactive approach to managing your pain.  Together you'll come up with ways to incorporate more movement into your day, and work on goals related to your posture, body mechanics and strength.  It will give you the accountability you need to stick to your routine and maintain the health of your back.
Contact Kelly to schedule an appointment: kfang@macalester.edu or 651-696-6963