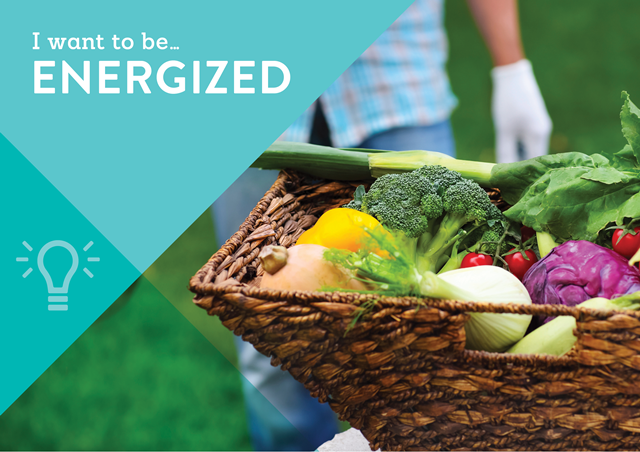 Looking to renew your energy and thrive this summer?  Join us for Chautauqua 2019!
Below is a collection of health and well-being related events and speakers for this year's Chautauqua.
To see the full list of events, visit the Chautauqua page from Employment Services.
To register for one of the events below, use the Chautauqua Registration Form (coming soon).
---
Monday, May 20
Drowsy Driving: Fatigue on the Road and in the Workplace

Lisa Kons, Traffic Programs Manager for the Minnesota Safety Council
8:45 a.m. to 9:45 a.m. in the Library's Harmon Room
Sleep – everyone needs it!  In fact, experts stress that we should devote one-third of our day to catching some quality sleep.  That same research shows we are not getting enough. Drowsy drivers are unsafe drivers and they are out there sharing the road with you and your loved ones.  To encourage more mindful commuting and support your health and well-being, we've invited Lisa Kons back to help us learn about current and best practices to keep you and the other drivers in your family well rested and safe behind the wheel and on the job!
How HealthPartners Cares for Transgender/Gender Non-conforming Patients

Dr. Deb Thorp, Medical Director of the Park Nicollet Gender Services Clinic
10 a.m. to 11 a.m. in the Library's Harmon Room
Dr. Thorp received the 2018 OutFront Equity Innovator Award for her pioneering work to care for LGBTQ patients.  She started the Gender Services clinic at Park Nicollet 25 years ago and it has grown to serve over 500 patients a year.  Some of the ways she has helped transform care include:  advocating for appropriate gender identity and pronouns in patient electronic health records; ensuring that patients have access to culturally competent primary care providers and can get care at a lower cost; helping create a new care navigator position at Park Nicollet that provides patients with support for the social, legal, and emotional needs they have beyond the medical and surgical care of gender affirmation.  Dr. Thorp and a member of her clinic's staff will cover basic definitions, approaches to care and hormone use.
WHAM's Social Justice Service Project with Open Arms

Wellness and Health at Macalester (WHAM)
1:00 p.m. to 4:30 p.m. at Open Arms in south Minneapolis
To support the health and well-being of our community, WHAM is partnering with Open Arms to offer a volunteer service project during Chautauqua.  Open Arms of Minnesota is a nonprofit that cooks and delivers free, nutritious meals to people living with life-threatening illnesses in the Twin Cities.  Open Arms believes that food is medicine, and eating delicious, nutritious meals helps their clients' medicines and treatments be more effective so they are able to lead healthier, more independent lives.  Their clients include people living with cancer, HIV/AIDS, multiple sclerosis and ALS.  Join your colleagues for a fun afternoon of cooking and assembling meals in their state-of-the-art kitchen in south Minneapolis.  This event is limited to the first 13 who register.  We'll coordinate carpools to leave campus at 1:00 p.m. and return by 4:30 p.m.  More information will be sent to volunteers one week prior to the event.
5th Annual Mammo a-go-go at Macalester

Park Nicollet Jane Brattain Breast Center
1:00 p.m. to 5:00 p.m. near Visitor Parking Lot 1 and the Joan Adams Mondale Hall of Studio Arts (PDF of Campus Map)
We're partnering with Park Nicollet's Jane Brattain Breast Center again to bring the best in screening services to you in a tranquil, spa-on-wheels environment. The convenient mobile mammography unit, Mammo a-go-go, will be coming to campus during Chautauqua on Monday, May 20, from 1pm to 5pm. It's available for all employees and plus ones. Almost all insurance plans are accepted.  Appointments only take 15 minutes.  Call 952-993-3700 to schedule your appointment.  Walk-ins can also be accommodated.
---
Tuesday, May 21
Alzeimer's Prevention, Treatment and Promising Research

William H. Frey II, Ph.D.
2:00 p.m. to 3:00 p.m. in the Library's Harmon Room
Alzheimer's is not a normal part of aging.  It's a progressive and fatal disease that attacks the brain and affects one's ability to remember, think, plan and, ultimately, function.  If we know one thing to be true, it's that good nutrition and regular exercise can be the answer to many of our common health problems.  So what about Alzheimer's disease?  We invite you to learn about Alzheimer's prevention and treatment from William Frey.  Frey is the founder and senior research director of the Alzheimer's Research Center at Regions Hospital, professor of pharmaceutics and faculty member in neurology, oral biology, and neuroscience at the University of Minnesota, and a consultant to the pharmaceutical and biotechnology industry.  He is most well-known for developing intranasal insulin treatment for Alzheimer's disease and will talk about this promising research.
---
Wednesday, May 22
From Fatphobic to Fat Positive: What Does it All Mean?

Tegra Myanna, Asst Dir of Lealtad-Suzuki, Department of Multicultural Life,
Dr. Steph Walters, Medical Director, Laurie Hamre Center for Health & Wellness and 
Kelly Fang, National Board Certified Health & Wellness Coach, HealthPartners
10:00 a.m. to 11:30 a.m. in the Library's Harmon Room
Come learn about the different activism movements pertaining to fat activism. We will discuss how body size is another form of oppression and identify beliefs, behaviors, and stigma that lead to this form of marginalization. This workshop is open to all bodies, all genders, and people of all sizes. For those who already identify as fat positive and those who want to learn about another form of social justice and build allyship skills around this issue. There will be activities dedicated to reflecting on our personal, community, and societal connections to fatphobia and how we can move to a liberatory practice of fat acceptance.
---
More Events: Date, time and location TBD
Please refer to the 2019 Chautauqua Registration Form when it becomes available on the Employment Services Chautauqua page.
Establishing Strategies to Create Work / Life Harmony
Wayne Glass, Residence Hall Director
Navigating a time and world where work can, and often does, consume a majority of our time, space, and energies (mental, emotional, and physical). Thus, it is essential for each of us to work to establish some form of 'harmony' and/or 'integration' with our personal and professional endeavors.
While Wayne Glass is by no means an "expert," this session focuses on strategies for each of us to find harmony with our 'Work Lives' and our 'Personal Lives.' We will spend time reflecting where we are currently at with each of these aspects and how we can work to be better and do better; for our holistic well-being.
Getting Out of Your Own Way
Jason Jackson, DML-Director of the Lealtad Suzuki Center
There are so many things that get in the way of the goals we set and the commitments we make for ourselves. It's not uncommon for many of us to be the barrier when it comes to reaching our goals, especially when we are called to be adaptive on the road to getting things done-be it personally or professionally.
In this workshop, we will explore some of the underlying behaviors, anxieties, and competing commitments that stop us from accomplishing our goals and desires.
Kundalini Yoga
Dorothy Jordan, Yoga Instructor, Principal Gifts and Development Assistant
Kundalini yoga classes typically include held postures, energetic movement exercises, mantra (chanting), pranayam (breath work), meditation and relaxation. These classes can bring a greater sense of well being, energize, heal the body, bring stress relief, help to maintain healthy weight and improve flexibility. Kundalini Yoga is much more than just a system of physical exercise it is also a dynamic, powerful, tool for expanding awareness. Classes are designed to challenge each student at their own level and are do-able by everyone!
QPR Training for Suicide Prevention
Mary Emanuelson, Assist Director, CDC and Jason Jackson, Director, Lealtad-Suzuki Center
Learn the three steps anyone can take to help prevent suicide. Just like CPR, QPR (Question, Persuade, Refer) is an emergency response to someone in crisis and can save lives.