Gear up for a yum-tastic challenge
Get ready to have fun, eat better and feel great. Join our four-week yumPower Fruit and Veggie Challenge. The goal is to increase the number of fruits and vegetables you eat each day. You'll keep track with a four-week tracker log and discover tasty, good-for-you-foods that help you live the best life possible.
Why participate?
You probably already know that eating ample fruits and vegetables as part of a healthy diet may lower your risk of chronic diseases, such as high blood pressure, high cholesterol, heart disease, stroke, type 2 diabetes and certain types of cancer.  However, did you know that according to the results of our 2016-2017 health assessment, only 23% of staff and faculty are eating the minimum recommendation of 5 servings per day?
We also know that it is more challenging to get enough fruits and vegetables in the winter and spring.  So, join your colleagues in this fun four-week challenge.  Each person who registers will receive a free flexible cutting board!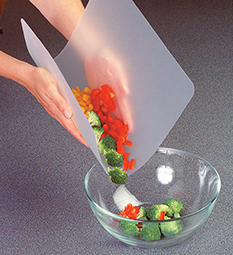 Who can participate?
All staff and faculty are eligible to participate, regardless of whether you have HealthPartners insurance.
How and when do I sign up for the challenge?
Register before February 9.  The four-week challenge kicks off February 12 and goes through March 9.
Earn rewards
Complete the Post-Challenge Evaluation by Friday, March 9 to be entered in our well-being prize drawings.  Our drawing on April 30 will be for a week of meals for you or your family prepared by an in-home personal chef, including the cost of groceries!
Weekly bonus rewards
Each week we'll offer a bonus challenge where you have the chance to win one of ten 3-in-1 food storage containers.  Great for packing up leftovers and bringing them for lunch!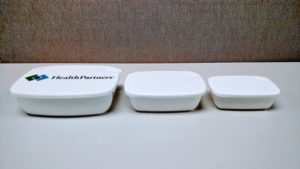 Questions? Contact kfang@macalester.edu or call 651-696-6963
*Please note: The IRS requires taxation of the prize value.