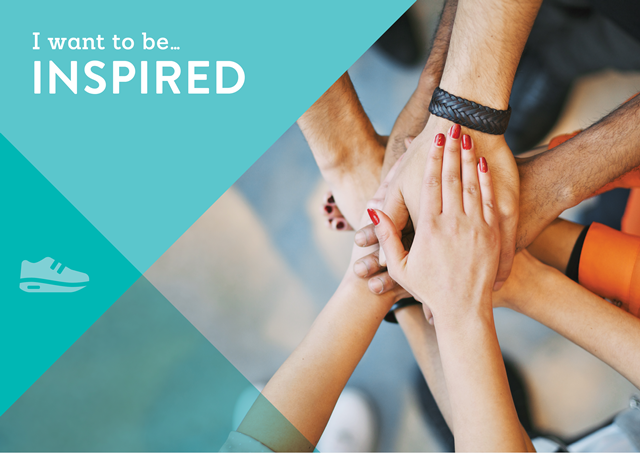 Looking to enhance your well-being in 2019?  Join us for January Thaw!
Below is a collection of the health and well-being related events and speakers for January Thaw 2019
To see the full list of events, visit the January Thaw page from Employment Services.
To register for one of the events below, visit the January Thaw Registration Form.
---
Monday, January 14
Everyday Mindfulness
Marc Anderson, Buddhist Chaplin, Center for Religious and Spiritual Life
10 a.m. to 11 a.m. in the Chapel
As part of our well-being program's focus on resiliency, we provide staff and faculty opportunities to learn and practice mindfulness.  Mindfulness is basically remembering to return to our natural state of stability and peace. Many people today don't even know what that means they are so caught up in hurrying on to the next thing as if life was a race to get as much done as possible. Everyday mindfulness is a primer in applying the simple act of attentiveness and care to everyday activities. This January thaw gathering will be fun, helpful and give you some concrete practices to apply to your daily activities.
QPR: Suicide Prevention
Lisa Broek, Director of Health Promotion and Liz Schneider, Acting Director of Counseling
1 p.m. to 2:30 p.m. in the Hall of Fame Room
QPR stands for Question, Persuade, and Refer — the 3 simple steps anyone can learn to help save a life from suicide. Just as people trained in CPR and the Heimlich Maneuver help save thousands of lives each year, people trained in QPR learn how to recognize the warning signs of a suicide crisis and how to question, persuade, and refer someone to help. This evidence-based model has successfully reduced rates of suicide in communities where people are trained.
Pharmacy Tools, Resources, and Personalized Help
Annie Danielson, Medication Therapy Management (MTM) Clinical Pharmacist and Annie Kilian, Pharmacy Navigator Supervisor with HealthPartners
2:45 p.m. to 3:45 p.m. in the Hall of Fame Room
Find out what tools are available to you that will show not only the cost of your drug, but also if there is a way to lower that cost.  We will be having an open forum where you have the opportunity to learn what pharmacy resources are available to you. We will also be introducing you to a program that strives to ensure all of the medications you are taking are safe and effective, as well as being in line with your lifestyle.
---
Tuesday, January 15
End Distractions – Focus on Driving
Lisa Kons, Traffic Programs Manager for the Minnesota Safety Council
10 a.m. to 11 a.m. in the Hall of Fame Room
As part of our well-being program, we encourage you to practice mindful commuting.  What does that mean?   Mindfulness is the practice of being focused and aware of the present moment.   Being in the moment while commuting, whether it be biking, walking, driving, etc. is important to keep yourself and others safe.  Lisa Kons from the Minnesota Safety Council will discuss the life altering impacts that distracted driving is having on your co-workers, their loved ones, friends and family members. Distracted driving is a growing factor and is now involved in 80% of crashes and it's just not those pesky cell phones that are to blame.  How many decisions do you make driving one mile?  Can you multi-task?  Come and learn the answers to these questions and walk away with tools and resources to keep you and your family safe behind the wheel.
SELF-DEFENSE: Not Just Kicks and Punches – Options for Avoidance, De-escalation and Action
Anita Bendickson, 5th Degree Black Belt, PE Self-Defense Instructor for Macalester College
1 p.m. to 2:30 p.m. in the Hall of Fame Room
Your well-being and safety are important to us.  This workshop will present information on the psychology and general scenario of an attack situation.  Participants learn to recognize a possible attack in the making as well as what roles body language, eye contact, tone of voice and assertiveness, etc., can play in averting potential trouble.  The instructor will present some basic information on target areas and simple self-defense strategies that are practical even for people who have little physical skill or ability.  There will also be time to practice controlled drills focusing on assertiveness exercises, body language skills and basic principles of physical resistance. No need to change clothes for this workshop.
---
Wednesday, January 16
Using Essential Oils to Enhance Wellness
Ann Warren
9:30 a.m. to 10:30 a.m. in the Hall of Fame Room
Essential oils have been used for thousands of years across the world to promote healing, control dangerous disease agents, and support emotional well-being. Learn how fun and easy it is to incorporate essential oils into your everyday routine to enhance the wellness of everyone in your home (even pets!).
Community, Compassion, Competition, Challenge: Dragon boating as a way to wellness
Ginny Moran, Librarian, cancer survivor, amateur athlete and Judith Trudel, MD, MSc, MHPE, cancer survivor and amateur athlete
3 p.m. to 4 p.m. in the Hall of Fame Room
As part of our well-being program, we've invited Librarian Ginny Moran to share more about her unique journey to wellness.  In 2014, Macalester College brought its first dragon boat racing team to the Dragon Festival in St. Paul. Through that event, staff, faculty, students, alumni, and community members came together to do something that no individual could do on their own. In 2017, the Loch Ness Monsters took 3rd place in the event! Librarian Ginny Moran will share her experiences with dragon boat racing, the role this sport has played in her own wellness journey, and how she came to bring the sport to Macalester. She will be joined by 2018 Twin Cites Top Doctor, Dr. Judith Trudel, who will share her own story of healing and strength gained through this sport, and the impact of the sport on cancer survivorship and quality of life. Curious about this? Come to this session!
---
Thursday, January 17
Providing Holistic Support for Self and Students
Wayne Glass
10 a.m. to 11 a.m. in the Hall of Fame Room
Helping advocate, educate, and support our students, holistically, require that we take care and support ourselves. This requires intentionality, know-how, and ongoing dedication. Why? Because it is easy to lose our sense of self and, consequently, not be able to provide the best care and support for the students we are serving. Thus, this session will focus on tips, tricks, and tools on how we can be better to do better for self and students; holistically – the mind, body, and spirit.
Kundalini Yoga and Meditation
Dorothy Jordan
10 a.m. to 11:30 a.m. in Studio 1 (may change)
"Kundalini" refers to the creative potential that resides in all of us. This class is open to people of all abilities; no experience is required. Each student is in charge of their individual practice and may modify or opt out of doing postures at any time. The class format will include warm ups, followed by a moderately active set of postures and a meditation. Chanting and breathwork (changing our breath pattern) are likely to be incorporated. No hands-on modifications are made in Kundalini yoga.
---
Friday, January 18
Bullet Journals for Beginners
Neely Heubach '06, Associate Director, Alumni Engagement
10:30 a.m. to 11:30 a.m. in the Hall of Fame Room
The Bullet Journal system has been heralded as "KonMarie for your racing thoughts," a productivity system with an emphasis on mindfulness and efficiency that will get your life together. But getting one started – and sticking with it – is easier said than done! Come learn tips and tricks for starting and maintaining a Bullet Journal, including finding the style that works best for you and your brain.