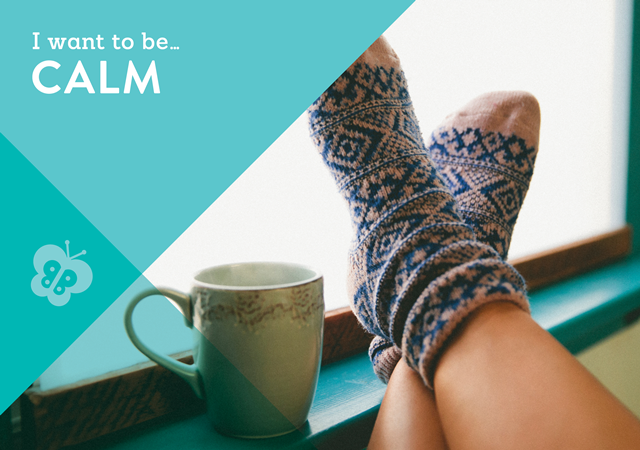 Just as eating healthy and being more active are important to your health and well-being, so too is healthy thinking.  That's why offering support and resources to help employees be resilient and feel more in control.
Below are some tools and opportunities to help.
---
New: Healthy Thinking well-being activity
Stress is normal – and in fact sometimes stress can be a good thing. In order to use stress in your favor, it's important to strengthen your emotional fitness and build healthy thinking habits.
Our newest digital well-being activity is called, Healthy Thinking.  Here's what to expect:
Build awareness of your stress-related negative thoughts
Discover how to replace negative thoughts with true statements
Practice and track as you create a new healthy habit
Reduce your stress and improve your mood
Go at your own pace
You'll also learn tips proven true to help support your lifelong habit.
You can participate on your smartphone, tablet or desktop computer by logging into healthpartners.com/wellbeing.
---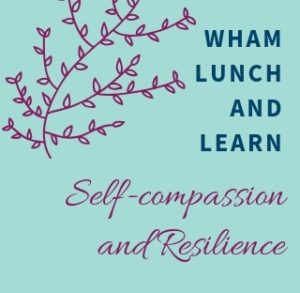 Self-compassion and Resiliency
WHAM Lunch and Learn
Wednesday, September 19, 2018 from 12:00-12:50 in the Weyerhaeuser Boardroom. Facilitated by Jane Rauenhorst, PhD, licensed psychologist and WHAM mindfulness instructor
Join us for an interactive lunch & learn to explore how treating ourselves with compassion and kindness makes us more resilient to the challenges of everyday life.  Recent research has highlighted that a self-compassionate perspective creates more resourceful responses to difficult life events, and that personal resilience is strengthened through the practice of self-compassion.  Specific ways in which self-compassion can positively impact your sense of well-being will be explored, and self-compassion practices that you can integrate into your everyday life will be taught.
---
Mindfulness Class
Six-week Series,Thursdays, 12:05 – 12:55 pm
Instructors: Jane Rauenhorst, Ph.D., L.P. & Jean Haley MSW, M.S.
Meets in the Leonard Center Classroom
Limit of 20 participants. Cost is $25 
Come learn how mindfulness can help us weather the storms of our lives with more calm, acceptance and compassion.  This class is open to all staff and faculty, whether you are new to mindfulness or you would like to revitalize or deepen your meditation practice. Participants will learn ways to integrate mindfulness into their daily lives, including silent and guided meditations, compassion practices, and breath awareness.
Visit the WHAM website for class dates and to register.
---
Beating the Blues
Feel more in control of your life.
Bounce back from the everyday stuff that makes you feel blue with HealthPartners Beating the Blues online program.

                                                              How can it help me?
Beating the Blues uses techniques from Cognitive Behavior Therapy to teach you helpful ways to manage your mood, stress and anxiety – all in the privacy and comfort of your own home.
How does it work?
Beating the Blues is an online program that lets you go at your own pace. You'll learn ways to better manage your mood, stress and anxiety.
Why should I use it?
• Uses proven techniques to help improve your mood
• Helps you put what you've learned into practice
• Keeps you interested and motivated with videos
• Also works on your tablet so it can go where you go
• More Frequently Asked Questions
Get started
1. Visit healthpartners.com/btb
2. Choose Get started and select Please Activate
3. Enter activation code mac18
4. Have your Member ID card ready and fill out the form
5. To be entered in Macalester's well-being prize drawings, report your completion on    healthpartners.com/wellbeing
---
Employee Assistance Program (EAP)
All employees are eligible to participate in the Employee Assistance Program (EAP). Macalester's employee assistance program is called GuidanceResources. GuidanceResources is available at no cost to you and your family and offers assistance with a wide variety of concerns, including:
Personal
Family
Work
Legal
Financial
Alcohol/Drugs
Mental Health
GuidanceResources Online is available 24 hours a day, 365 days a year. GuidanceResources counselors will help clarify your concerns, assess your situation and identify options to help you resolve problems. Whether you need short-term counseling, a special evaluation, or on-going counseling or treatment, GuidanceResources counselors can refer you to resources in your community. On-going counseling or treatment referrals are based on your insurance and ability to pay. The costs of on-going care are your responsibility and GuidanceResources will help you find the most cost-effective resource.
GuidanceResources is a confidential, safe and easy to use resource for you and your family. Your discussions are private and you can talk to counselors at no cost. No matter how often you call, no one will know you contacted GuidanceResources unless you tell someone. It is in everyone's best interest to see that personal and work problems are dealt with as early as possible. The College encourages you and your family to use GuidanceResources. You'll find that help is just a phone call away.
Resources:
Contact GuidanceResources at (877) 595-5284 or TDD: (800) 697.0353