29th Annual International Roundtable
On the (Im)Possibilities of Decolonizing Knowledge and Power
Fall 2022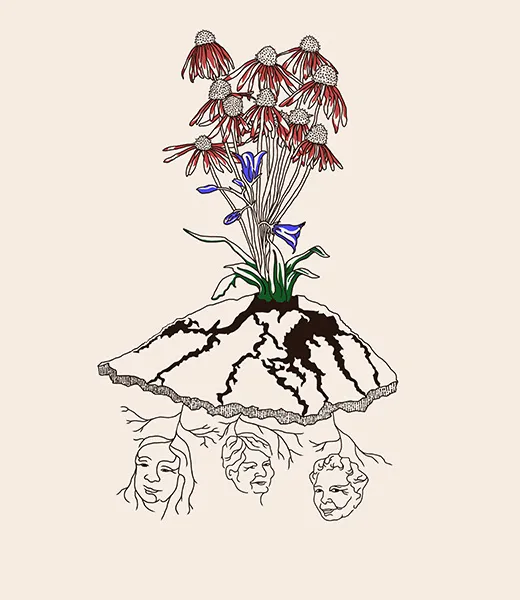 "Biiskabiyang – the process of returning to ourselves,  reengagement with the things we left behind, a reemergence, an unfolding from the inside out – is a concept, an individual and collective process of decolonization and resurgence"
(Leanne Betasamosake Simpson, As We Have Always Done: Indigenous Freedom Through Radical Resistance)
"Beware, my body and my soul, beware above all of crossing your arms and assuming the sterile attitude of the spectator, for life is not a spectacle, a sea of grief is not a proscenium, and a man who wails is not a dancing bear."
(Aimé Césaire, Notebook of a Return to the Native Land)
There has been a recent growth in calls and arguments for decolonizing frameworks of knowledge, and the concomitant "coloniality of power" by which social and cultural systems reinforce Eurocentric hierarchies that presume "others" as inferior and less valuable. This global condition has also produced anti-colonial and emancipatory epistemologies which have contributed to decolonial possibilities for governance, education, social movements, international relations, environmental practices, the media, race and sexualities, and more. 
This epistemic shift entails a critical interrogation of the colonial values that still define and universalize knowledge, of one's positionality, and a focus on multi-directional, non-binary, embodied, intersectional, and relational decolonial practices that take into account very concrete issues of sovereignty and liberation. It requires unlearning as well as learning and being intentional at every turn as K. Wayne Yang and Eve Tuck write in their essay "Decolonization is not a metaphor."
The emergence of decolonial movements across the globe with a special focus on education, the recent attention to the deadly impact of colonial education on First Nations in Canada and the US, the mobilizations to repatriate cultural artifacts to formerly colonized territories in Africa and Oceania, all bring to the forefront the necessity to interrogate practices intimately shaped by colonialism in its different forms, and consider alternative forms of empowerment, sovereignty and relationship to knowledge.
Macalester's 2022 International Roundtable offers a space for our keynote speakers and community members to ask critical questions about the (im)possibilities to decolonize knowledge and power: What does a decolonial education, or curriculum, look like? Who can decolonize? What has worked as decolonial praxis and what are the limits? Can decolonization ever be attained? What are some of the fissures and fractures within decolonial practices? What tensions, solidarities and collectivities can emerge from encounters with intersectionality, critical race theory, indigenous ontologies and pluriverse thinking, ecology, feminism and queer theory just to name a few? How does decolonization work across space, geopolitics and borders, land repatriation, and reparations? Can the global South and the "West" ever achieve "having a discussion of equals"? Most centrally, can decolonizing approaches decenter power?
International Roundtable 2022 Advisory Committee
Ahoo Najafian, Assistant Professor, Religious Studies
Ebony Adedayo, Program Manager, Center for Scholarship and Teaching
Joëlle Vitiello, Professor & Chair French and Francophone Studies
Olga Gonzalez, Associate Dean, Kofi Annan Institute for Global Citizenship and Associate Professor, Anthropology
Paul Cosme '22, International Studies and Music double-major
Ruth Janisch, Assistant Dean for Educational Partnerships, Kofi Annan Institute for Global Citizenship
Tema Zulu '23, International student, Political Science and Physics double-major
Zaryn Prussia '23, Anthropology major, Mellon Mays Fellow
International Roundtable 2022 Implementation Team
Joëlle Vitiello, Professor & Chair French and Francophone Studies
Paul Overvoorde, Vice Provost and Associate Dean of the Faculty, Interim Dean, Kofi Annan Institute for Global Citizenship
Jeremy Meckler '10, Grant Coordinator & Editorial Manager, Mississippi River Open School for Kinship & Social Exchange
Meg Thorson, Administrative Coordinator, Kofi Annan Institute for Global Citizenship
---
Plenary Schedule
All events will take place in John B. Davis Lecture Hall, in the Ruth Stricker Dayton Campus Center
Wednesday, October 12
7:00pm Film Screening of Adam Khalil's INNATE/SE/ (69 minutes) and The Violence of a Civilization without Secrets (10 minutes)
Thursday, October 13
11:30am-1:00pm • Opening and Plenary Session One • Melanie Yazzie
4:45-6:00pm • Plenary Session Two • Marisa Ruiz Trejo
8:00-9:00pm • Plenary Session Three • Adam Khalil
Friday, October 14
11:30am-1:00pm • Plenary Session Four • Carole Boyce Davies
2:20-4:00pm • Roundtable Plenary Session
---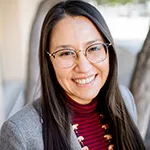 Melanie Yazzie (Diné) is Assistant Professor of American Indian Studies at the University of Minnesota.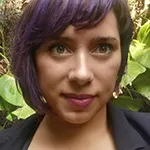 Marisa Ruiz Trejo is a feminist anthropologist, writer, journalist, and activist.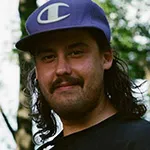 Adam Khalil, a member of the Ojibway tribe, is a filmmaker and artist.
Carole Boyce-Davies is the H.T. Rhodes Professor of Humane Letters and Professor of Africana Studies and Literatures in English at Cornell University