CELEBRATE BLACK HISTORY MONTH
In honor of Black History month the Alumni Engagement Office is pleased to highlight alumni who have been recognized by the institution for their contributions to our campus community and society beyond graduation. Each week we will feature a Catharine Lealtad Award recipient.
The Catharine Lealtad, Class of 1915, Service to Society Award honors a Macalester alumni of color who have used their Macalester education to distinguish themselves in service to community.  The award was established in memory of Catharine Lealtad, Class of 1915, the first African American graduate of Macalester. She had an admirable career as a physician, in the military and as a medical missionary, and served children and the poor around the world.
James Bennett '69 – 2014 Recipient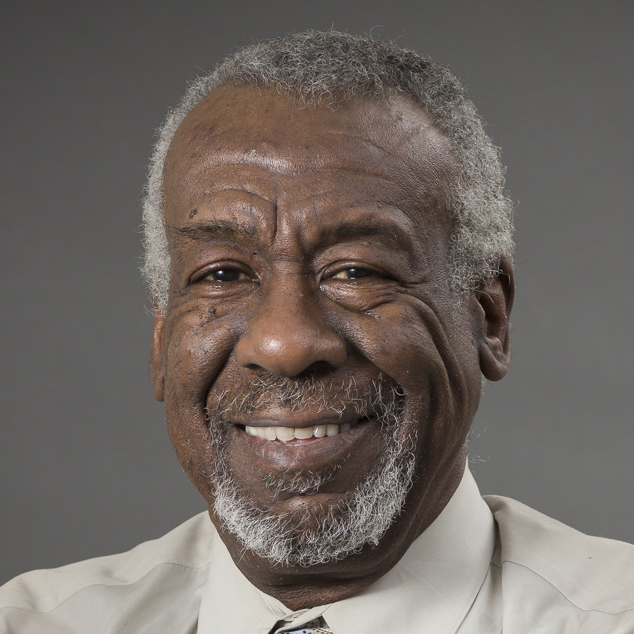 Young James Bennett was a sought-after high school valedictorian, basketball player and Merit Scholar in his all-black high school in Texas City, Texas. Encouraged by basketball coach Doug Bolstorff, he took the road less traveled to Macalester. As one of only six African American students in his first-year class, he felt "less like a pioneer than a survivor."  Inspired by the Civil Rights Movement, Bennett committed his career to social justice and providing educational opportunities to students who didn't fit the traditional profile of the time.  Bennett was part of a group of students who founded the Black Liberation Affairs Committee (BLAC). He was active in the collaboration that launched the Expanded Educational Opportunities (EEO) program, which he joined as a staff member following graduation.  An English and education major, Bennett also taught courses on black literature in the English Department. He went on to earn a master's in interdisciplinary studies at Mankato State University and a PhD in higher education administration at the University of Washington.  In 1978 his career took him to Bellevue College in Washington, where he served in various capacities, including as dean of instruction (1990–2006) and vice president–equity and pluralism (2006–2011). He served on the board and as president of the National Council of Black American Affairs, which bestowed on him their national Leadership Award. Bennett's influence is reflected in the fact that, 45 years after he graduated from Macalester, four different alumni nominated him for this award. When James Bennett retired in 2011, the tributes that meant the most to him were those of the students, whose success was always his unwavering goal.
Welcome to the Alumni Engagement website. The Macalester community extends far beyond the student experience. Once a student, you are connected with a support system for life – in whatever life phase you are going through.
Macalester will always continue to evolve to meet the current needs of students, but the spirit of Macalester remains steady. Whether you are a student or celebrating your 70th Reunion, you feel that drive to question the status quo, to discover everything there is to discover, to see the world bigger than you thought possible, to feel a deep passion around helping our communities, and to view life with an inclusive lens.
Whatever path you are on, we are here for you. We have ways to connect to students, to connect with other alumni, to learn, and to make an impact.
Thank you for all you do to live that Macalester spirit. Our world is grateful for you.
We invite you to explore the different ways to engage with the Macalester community.
Katie Ladas
Executive Director, Alumni Engagement
Alumni, Share What's Happening
Stay connected with Macalester and your classmates by registering for MacDirect, our online community for alumni.
Use MacDirect
Mac Wire
The Mac Wire is the monthly e-newsletter for Macalester alumni, parents, and friends.
Update your email in MacDirect to make sure you never miss an issue
---
As Seen in MacDirect
These alumni have recently shared news in MacDirect:
Asad Zaidi '15 
Nancy E. Lane '71 
Gretchen Wolf Burgess '02 
Dominika Seblova '11 
Alexander P. Whitworth '08 
Tabitha Walquist Cochran '13 
Kurt A. Schwabe '88 
College News