Welcome to the Alumni Engagement website. The Macalester community extends far beyond the student experience. Once a student, you are connected with a support system for life – in whatever life phase you are going through.
Macalester will always continue to evolve to meet the current needs of students, but the spirit of Macalester remains steady. Whether you are a student or celebrating your 70th Reunion, you feel that drive to question the status quo, to discover everything there is to discover, to see the world bigger than you thought possible, to feel a deep passion around helping our communities, and to view life with an inclusive lens.
Whatever path you are on, we are here for you. We have ways to connect to students, to connect with other alumni, to learn, and to make an impact.
Thank you for all you do to live that Macalester spirit. Our world is grateful for you.
We invite you to explore the different ways to engage with the Macalester community.
Katie Ladas
Assistant Vice President, Engagement
January Webinars: The Empathy Edge, and Digital Flourishing
Please note that the January 13th webinar "A Great Leader is Not What You Think" has been rescheduled for Wednesday, March 24. If you have registered for this event, you will receive an email notification shortly with updated registration information.
The Empathy Edge: Why Compassion Fuels Leadership Success and How to Build Your Empathy Muscle
January 21st at noon EST
Do any of these scenarios sound familiar? Failed business launches, partnerships abandoned out of fear, projects destroyed by misunderstanding. Sexism. Gender Inequality. Every problem in the business world can be traced back to a single, common origin: Lack of empathy. Join brand strategist and author Maria Ross as she shares five concrete ways to flex your empathy muscles and how you can amplify empathy through your work to create a better world.
Digital Flourishing: Strategies for Fostering Wellness in an Era of Remote Work
January 27th at noon EST
Are you finding yourself at a breaking point with Zoom fatigue, information overload, and remote work challenges? Now that unplugging is no longer an option, it's time to explore new strategies for creating a practical sense of balance. In this enlightening presentation, happiness expert Amy Blankson will present a new digital flourishing model that will help you self-assess and strategize how to create a dynamic sense of balance in an otherwise unpredictable world.

See all of our upcoming alumni webinars and register here: https://alumlc.org/macalester
Alumni, Share What's Happening
Stay connected with Macalester and your classmates by registering for MacDirect, our online community for alumni.
Use MacDirect
Reunion 2021 Announcement

Learn about plans for Reunion 2021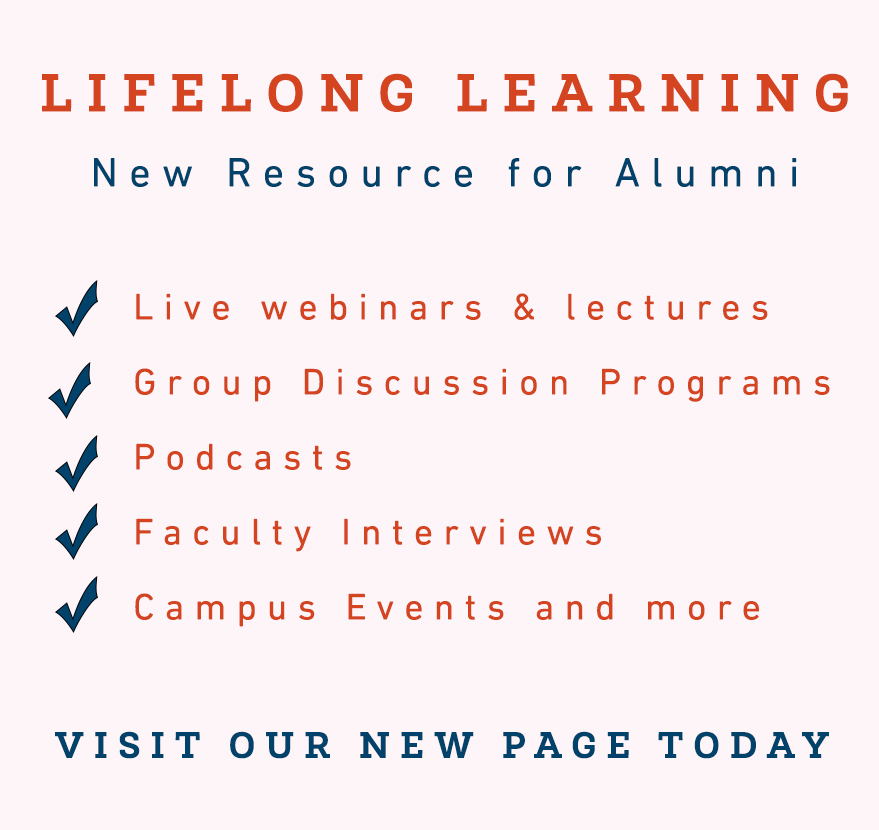 Mac Wire
The Mac Wire is the monthly e-newsletter for Macalester alumni, parents, and friends.
Update your email in MacDirect to make sure you never miss an issue
As Seen in MacDirect
These alumni have recently shared news in MacDirect:
Asad Zaidi '15 
Nancy E. Lane '71 
Gretchen Wolf Burgess '02 
Dominika Seblova '11 
Alexander P. Whitworth '08 
Tabitha Walquist Cochran '13 
Kurt A. Schwabe '88