Welcome to the Alumni Engagement website. The Macalester community extends far beyond the student experience. Once a student, you are connected with a support system for life – in whatever life phase you are going through.
Macalester will always continue to evolve to meet the current needs of students, but the spirit of Macalester remains steady. Whether you are a student or celebrating your 70th Reunion, you feel that drive to question the status quo, to discover everything there is to discover, to see the world bigger than you thought possible, to feel a deep passion around helping our communities, and to view life with an inclusive lens.
Whatever path you are on, we are here for you. We have ways to connect to students, to connect with other alumni, to learn, and to make an impact.
Thank you for all you do to live that Macalester spirit. Our world is grateful for you.
We invite you to explore the different ways to engage with the Macalester community.
Katie Ladas
Assistant Vice President, Engagement
March Webinars: Gardening in Small Spaces, Nourishing our Potential, Starting Your Career Off Right, A Great Leader is Not What You Think and Exit Rich
Whether it's planning your backyard garden, taking decisive and positive steps to nourish yourself, or preparing to sell your business, we have great webinars for you. Don't miss our webinar, "The Unspoken Rules: The Secret to Starting Your Career Off Right," which is sure to prepare you for success.
See all of our upcoming alumni webinars and register here: https://alumlc.org/macalester
Alumni, Share What's Happening
Stay connected with Macalester and your classmates by registering for MacDirect, our online community for alumni.
Use MacDirect
Reunion 2021 Announcement

Learn about plans for Reunion 2021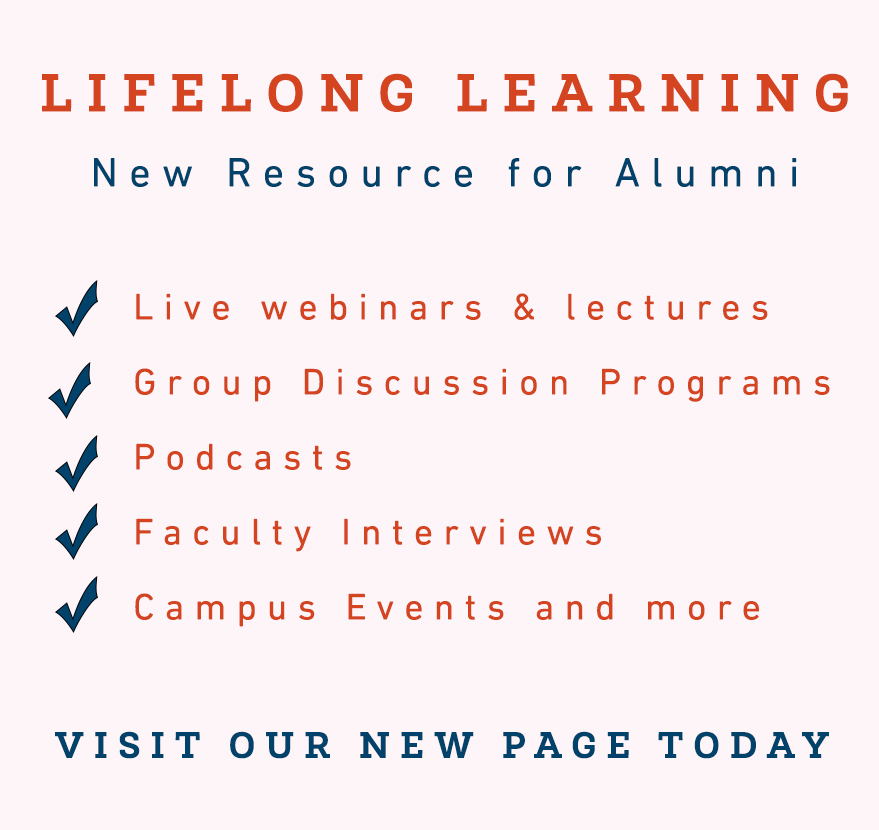 Mac Wire
The Mac Wire is the monthly e-newsletter for Macalester alumni, parents, and friends.
Update your email in MacDirect to make sure you never miss an issue
As Seen in MacDirect
These alumni have recently shared news in MacDirect:
Asad Zaidi '15 
Nancy E. Lane '71 
Gretchen Wolf Burgess '02 
Dominika Seblova '11 
Alexander P. Whitworth '08 
Tabitha Walquist Cochran '13 
Kurt A. Schwabe '88