Welcome from Erin Updike, Director of Alumni Engagement
Welcome to the Alumni Engagement website. The Macalester community extends far beyond the student experience. Once a student, you are connected with a support system for life – in whatever life phase you are going through.
Macalester will always continue to evolve to meet the current needs of students, but the spirit of Macalester remains steady. Whether you are a student or celebrating your 70th Reunion, you feel that drive to question the status quo, to discover everything there is to discover, to see the world bigger than you thought possible, to feel a deep passion around helping our communities, and to view life with an inclusive lens.
Whatever path you are on, we are here for you. We have ways to connect to students, to connect with other alumni, to learn, and to make an impact.
Thank you for all you do to live that Macalester spirit. Our world is grateful for you.
We invite you to explore the different ways to engage with the Macalester community.
Erin Updike
Director, Alumni Engagement
Upcoming in Alumni Engagement
Saturday, September 24, 2022  – Back to Mac Tailgate
Join us in recognizing the 2022 Hall of Fame Inductees and Title IX Women's Athletics Trailblazers while cheering on Macalester athletics teams. Refreshments provided courtesy of the M Club. Additional food available for purchase. Pre-register for two free drink tickets!Schedule of events:
Men's soccer vs. STO – 12:30 p.m.
Women's soccer vs. STO – 3 p.m.
Football vs. STO – 7 p.m.Beer garden starts at 2:30!
Giveaways all day!
All are welcome!
Wednesday, September 28 – Saturday, October 1, 2022 – Mac In Your City
Remember all those conversations you had at Mac, and each new idea and passion you discovered? Our annual Mac In Your City event provides an opportunity for alumni to gather and engage in their community, discuss their passions, and celebrate their Macalester pride. This year we will have events in-person and online. You can host a social event or host a discussion. In bigger cities maybe organize by neighborhood or meet at a museum. You're a Mac grad, you'll have endless ideas! The goal is to connect the Mac community together around the world the week of September 28-October 1, 2022. Check out a full list of events here!
Fall 2022 Webinar Spotlight
Register and find out more about our upcoming lifelong learning opportunities.
All events will be held in Central Daylight Time.
See all of our upcoming alumni webinars and register here: https://alumlc.org/macalester
Alumni, Share What's Happening
Stay connected with Macalester and your classmates by registering for MacDirect, our online community for alumni.
Use MacDirect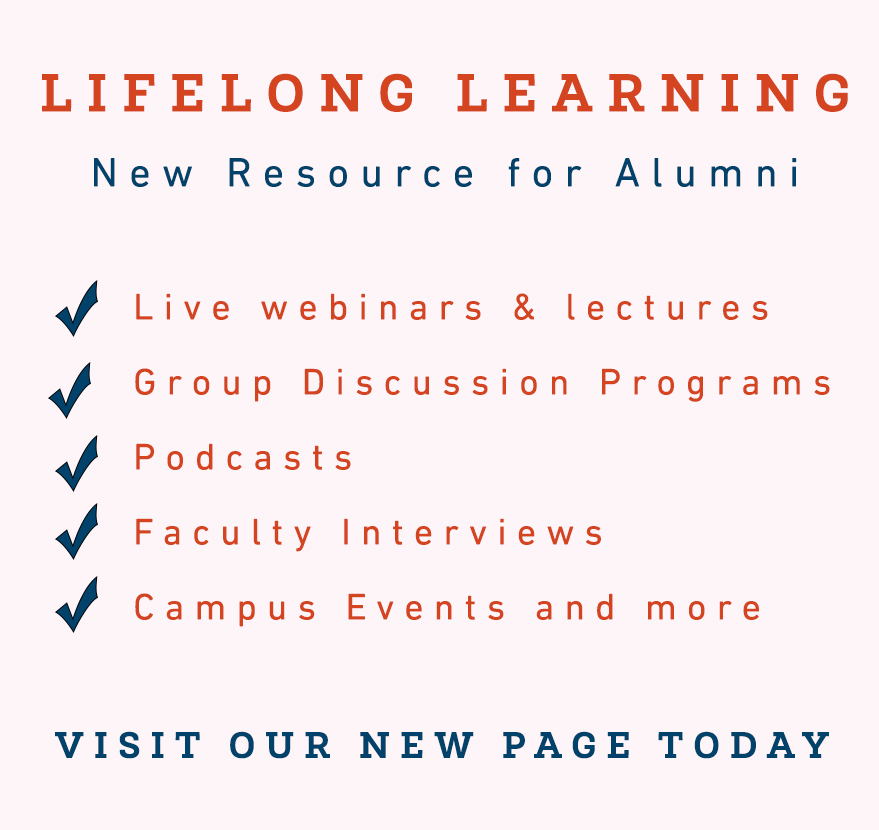 Mac Wire
The Mac Wire is the monthly e-newsletter for Macalester alumni, parents, and friends.
Update your email in MacDirect to make sure you never miss an issue