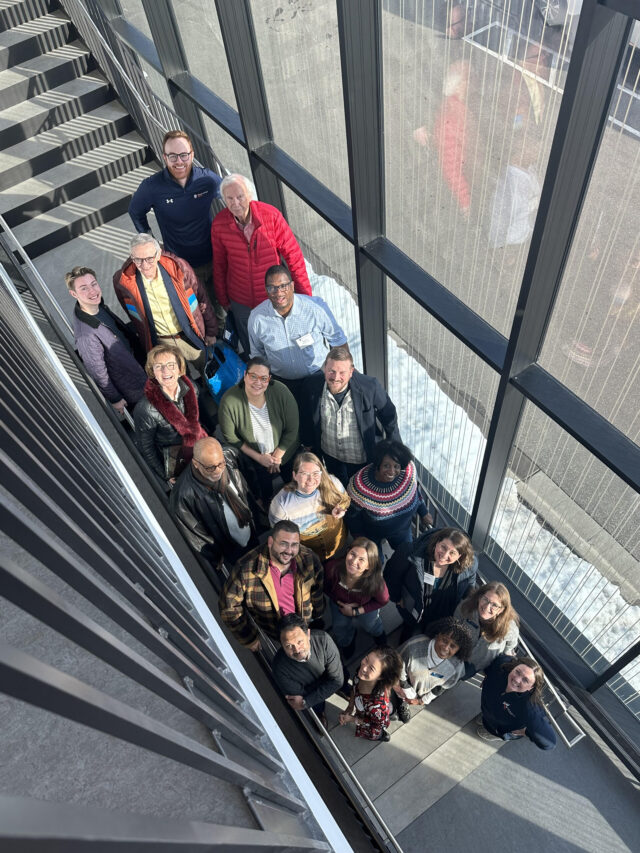 Alumni Board Mission Statement
The Macalester Alumni Board serves to build and strengthen the Macalester alumni community by fostering meaningful relationships between alumni and the college, connecting with current students, helping the college achieve its strategic priorities and acting through its members as ambassadors of the college.
About the Board
"You are students for four years; you are alumni for the rest of your lives." –  President Suzanne Rivera 
The College knows the pride that you feel in your Macalester experience. We value the Macalester community and all you do for our world. And we understand the need to stay connected with each other, and with the College. 
The Alumni Board's purpose is to create, amplify, and celebrate alumni engagement. Alumni Board members help develop engagement opportunities and energize community building and connections.  The Macalester Alumni Board is a working board that is organized into Working Groups around specific issues that help advance the mission of the college. These groups set annual goals and plans that members work on throughout the year. The Alumni Board does not set policy or have fiduciary responsibilities; rather, the Alumni Board's role is to help connect alumni to the Macalester community, and to meaningful volunteer and engagement opportunities with the College. Board members' active participation in the work throughout the year is critical to its success.
The Alumni Board's work is meaningful. Board members are energized by the impact they have on the College, continue to be inspired by the Maclaester mission, and deepen their own connections through their work in community building.  
What Current Members Say about the Alumni Board
"Serving on the board has renewed my relationship with the college and broadened my Macalester alumni connections beyond class year or geography. Being part of this board also challenges me to find ways to integrate Macalester's mission into my life and work. By connecting with the Macalester network, I developed relationships with vibrant, committed, and active people." –David Wick '91, Fall 2019 MacToday
"Our work is making a concrete positive impact—the college empowers us to take ownership and seek actionable projects and measurable success," Ray says. "That's been so gratifying to see—and help expand and extend." –Niloy Ray '99, Summer 2020 MacToday