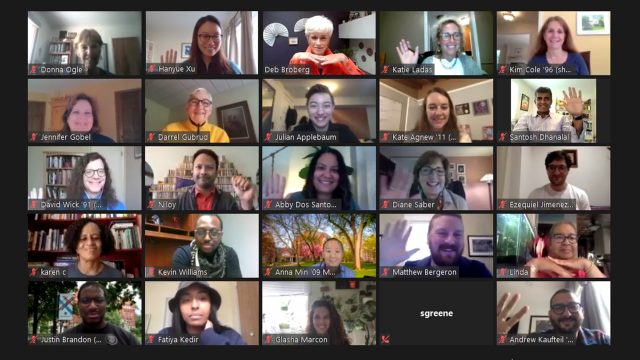 Alumni Board Mission Statement
The Macalester Alumni Board serves to build and strengthen the Macalester alumni community by fostering meaningful relationships between alumni and the college, connecting with current students, helping the college achieve its strategic priorities and acting through its members as ambassadors of the college.
About the Board
Leadership and direction for the Macalester Alumni Association comes from the college's Alumni Board. Its members are alumni and current students representing every generation, U.S. region, and some countries. The board meets at Macalester twice each academic year to plan programs and activities focused on making real-time connections between alumni and the college.