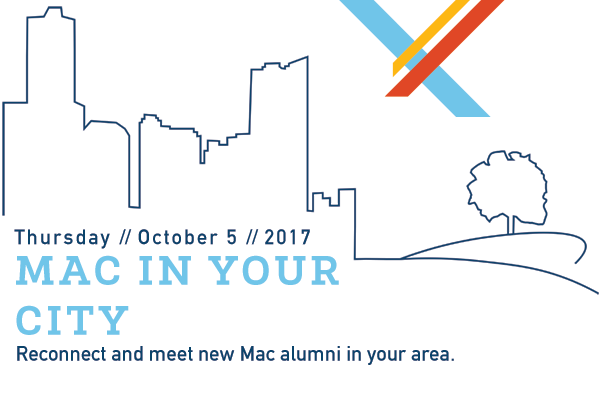 ---
What a great night!
Thank You for Joining Us for Mac in Your City
Over 900 alumni and guests gathered in 17 cities around the world on Thursday, October 5, for the 8th annual Mac in Your City. Thank you to all of the alumni volunteer hosts who help coordinate this community event. Mac in Your City is an opportunity for alumni, whether looking for social connections, professional networks, advice, or intellectual stimulation, to come together to share their experiences, to discuss their values and passion with like-minded folks, and to learn how to engage with the college and each other to create a stronger Macalester community.
If you would like to learn more on how to strengthen the Macalester community through volunteer opportunities or if you are interested in hosting a Mac in Your City gathering in 2018, visit macalester.edu/volunteer or call the Alumni Engagement Office at 651-696-6295.