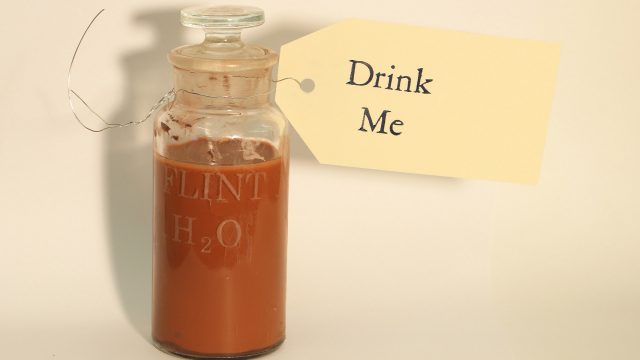 Saint Paul, Minn. — When the Minnesota Museum of American Art's new exhibition Many Waters: A Minnesota Biennial opens on July 24, it will include work produced by Macalester professors Ruthann Godollei, Megan Vossler, Tia-Simone Gardner, and John Kim. 
According to the museum's press release, the exhibit is a look into some of the imaginative and dedicated ways that artists and culture bearers from across the state are engaging with water. The exhibition, which features work from more than 50 Minnesota artists, is informed by the museum's proximity to the Mississippi River — the third largest river in the world, which goes by many names. The work in Many Waters fosters conversation, awareness, a sense of care, as well as new ways of thinking about water and water stories through many different lenses, including ecological, social, political, historical, spiritual, and creative.
Wallace Professor of Art Godollei's piece for the exhibit is titled "Go Ask Alice (for Flint)." It consists of an etched glass apothecary jar, a letterpress printed card inscribed "Drink Me," and adulterated "water." The jar reads: "Flint H20." 
"The piece refers to Alice in Wonderland and the surreal situation of letting corporations decide environmental policy," said Prof. Godollei. "The City of Flint, Michigan, hit by auto industry closures, switched the water supply to the Flint River, to save money. The acidic water leached lead from the pipes and poisoned people, especially children. Minnesota hosts a 300-mile Canadian oil pipeline with a record of ruptures. Now they're extending it across indigenous lands to Lake Superior, drilling under the Mississippi River headwaters. St. Paul gets its drinking water from that river. I want people to think about where their water comes from and why we continue to allow it to be endangered this way."
Her piece, along with the others produced by Professors Vossler, Gardner, and Kim, will be exhibited in the museum's windows along Robert and 4th Streets, at its skyway entrance, and at NewStudio Gallery until Oct. 2, 2021.
Learn more about Macalester at macalester.edu.