Group Study Spaces in the Library
The library has numerous group study spaces available to Macalester students, staff, and faculty only. To reserve a study space, please fill out the Group Study Room Form.
Level 2 Group Study Rooms – 261, 262, 263, 264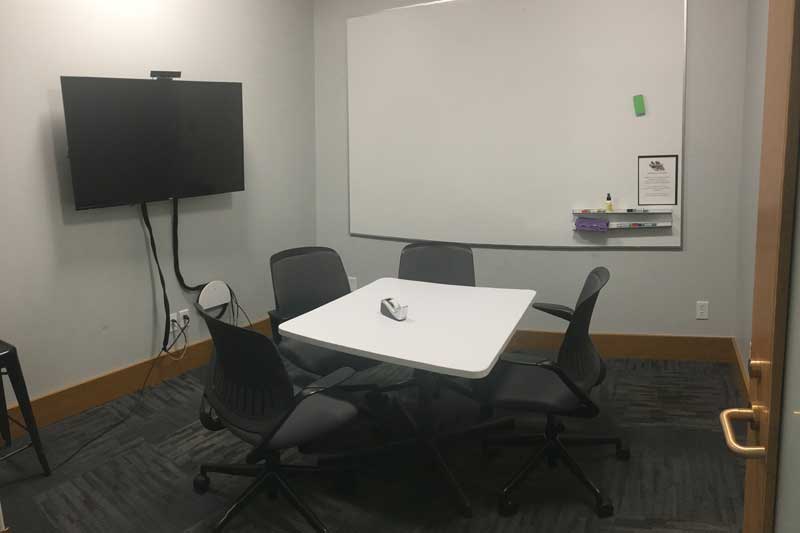 Room 264 is the largest of the four and is recommended if booking for a group interview. During certain periods of the academic year, these rooms are reserved between 8 and 4:30 for the Career Development Center. Need help? See the instructions for connecting the camera, speaker, and microphone or ask us.
Library Group Study Rooms – 301, 302, 401, 402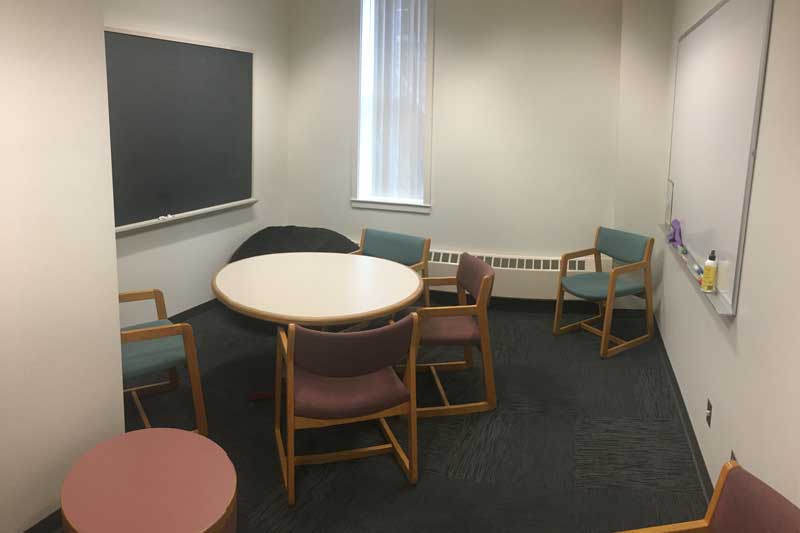 Library rooms 301, 302, 401, 402 are group study rooms located on the upper floors of the library.
The rooms are for groups of 3+ people
They can be reserved and checked out for 2 hours at a time
Library Room – 320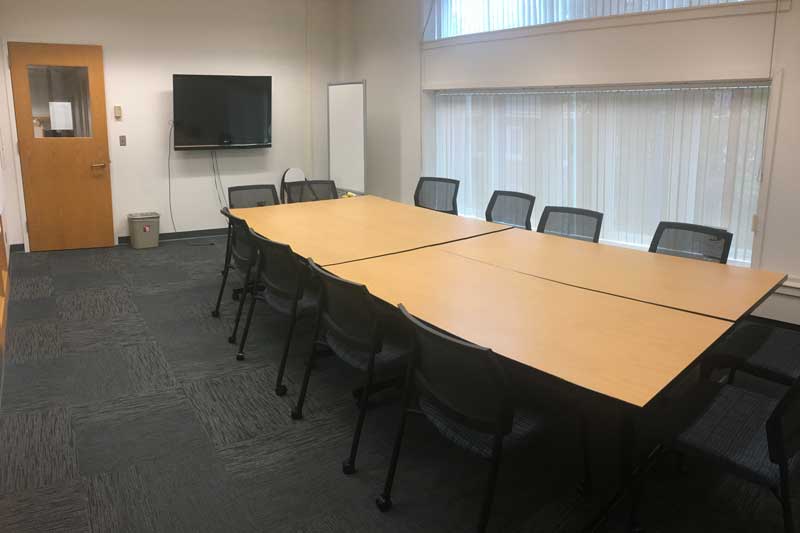 The Library 320 group study room is located on the east side of the third floor of the library.
This space is for groups of 5-12 people and for presentation rehearsal
The space can be reserved and checked out for 2 hours at a time
It is available on weeknights after 5 pm and on weekends only
During weekdays, this room is reserved for library staff use only
There is a large HD monitor wall-mounted in this space for connection to laptops
Dongles may be checked out from the Service Desk if needed to connect
Usage Policies
These spaces are for use by the entire Macalester community. As a result, any requests for use beyond the 2 hour checkout period will be reviewed based on demand. Also, due to the limited supply of study rooms, and the high demand, patrons may not book recurring reservations. Any use by groups smaller than 3 people (or 5 people in Library 320) will be contingent upon surplus availability. It is the responsibility of users to clean up after themselves after using any library group study space.
Any damage to the DeWitt Wallace Libraries, or gross misuse of these spaces may result in any or all of the following: repeal of group study room privileges for all involved parties, fines for all involved parties, campus disciplinary action and/or criminal action.
Questions or Concerns?
Please contact the library at library@macalester.edu or 651.696.6346