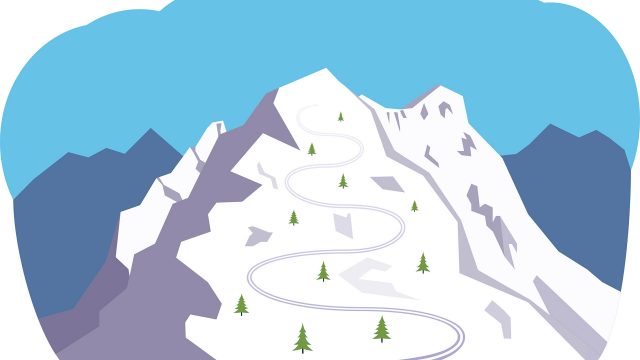 What words of wisdom have you relied on this year?
"The saying I have embraced my whole life that covers almost everything, the good and bad, is 'This too shall pass.'" –Jane O'Neill '68
"Breathe deeply. Rage freely." –Shari Setchell '96
"'Just this!' This phrase that I repeat throughout the day reminds me to be aware of the present, and not lost in thoughts of past or future. This intimacy with the moment allows me to be more relaxed and open, resulting in greater care for myself and others, with space for wisdom." –David Nelson '82
"President Brian Rosenberg's 2017 'No Guarantees' Commencement address—I taped my favorite lines from the copy printed in Macalester Today on my door after I first read it a few summers ago. I especially like the paragraph about goodness having to be created anew each day—and the reminder that 'Life is a continuous process of rededicating oneself to doing the right thing, always and in all places.'" –Sydney Nolan '15
"It's okay to not know what will happen tomorrow. Whatever happens will happen. I can adapt to changes." –Julia Huerta '14
"Time is a seamstress who specializes in alterations." –Barbara Phillips '71
"I lost several loved ones recently, including my father, but his words have stayed with me: 'Life is a gift, and death is a part of that gift.'" –Debbie Schilling '84
"'Think globally, act locally.' I began thinking 'globally' of myself as a 'Writer' when I got to Mac as a junior transfer student in 1970, and this wisdom kept me going through my move to UBC in Canada after 9/11, health care work in Seattle during the crash of 2008, and now as the book reviewer for The Berkeley Times. No matter how small I've felt in The Big World, I can always do something! Right here, right now." –Wyndy J. Knox Carr '72
"'Don't look at the top of the hill and wish you were there already. Focus on the journey.' Thanks to Professor David C. Moore for sharing these words with me years ago. We were talking about Nordic skiing, but it applies really well to life, too." –Maddy Blain '15
"Stay calm, get enough rest, be kind and helpful to others you know and love." –Gerri Westlund '63
"Perspective." –Dat Tran '89
"'Never a failure, always a lesson.' (Rihanna's tattoo.)" –Nola Pastor '14
"Sometimes a step sideways is necessary to move forward." –Allison Metzger '09
Now tell us:
What are you learning from physical distancing?
Send your answer via Twitter (#heymac), email (mactoday@macalester.edu), or mail (Macalester Today, Macalester College, 1600 Grand Ave., St. Paul, MN 55105).