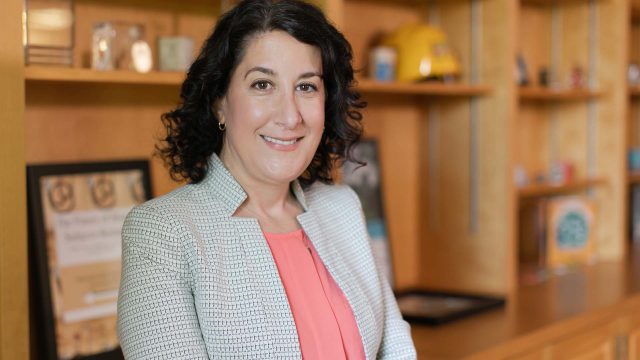 Saint Paul, Minn. — President Suzanne Rivera has been named to the national board of directors of College Possible, a national college access and success nonprofit. As an incoming board member, Dr. Rivera will help shape College Possible's ongoing work to help students from low-income backgrounds navigate the college admissions process and successfully persist through degree completion. 
"I am very proud to be joining the board of College Possible because the organization's mission resonates deeply with my personal belief that higher education must remain a powerful ladder of opportunity — especially for students from historically excluded groups," said Pres. Rivera. 
College Possible provides one-on-one college coaching from recent college graduates serving as AmeriCorps members. Annually, they work with nearly 22,000 high school and college students from low-income backgrounds at 169 high schools and 107 colleges in eight cities across the country.
"For more than two decades College Possible has helped aspiring students from historically underinvested communities chart their path to and through college. At every step, our board has provided leadership, insights, and experience to guide the evolution of that work in service to a diverse population of students, particularly at a time when the COVID-19 pandemic has had such an inequitable impact on persons of color and youth and families from low-income backgrounds. Our new board members each bring valuable perspectives and expertise essential to our ability to continually innovate and evolve our work in closing the college equity gap," said Craig Robinson, CEO of College Possible.
Joining Pres. Rivera as new board members are Dr. Fayneese Miller, president of Hamline University; Dr. Jenny Rickard, president and CEO of Common App; Dr. Doreen James Wise, a nurse entrepreneur and co-founder of College Forward; and Adam Wray, founder and CEO of AstrumU. 
About College Possible
As one of the largest and most successful college access and success programs in the country, College Possible has helped put more than 50,000 students from disinvested communities on the path to economic mobility via completion of a college degree since its founding in 2000. Headquartered in Saint Paul, Minn., College Possible operates regional sites in Chicago, Ill.; Milwaukee, Wis.; Omaha, Neb.; Philadelphia, Pa.; Portland, Ore.; St. Paul, Minn., and Seattle, Wash. 
Learn more about Macalester at macalester.edu.