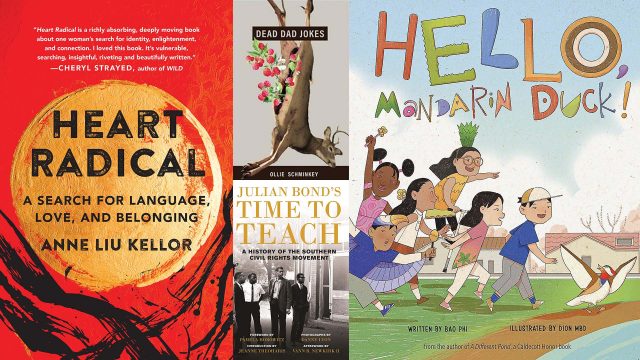 Anne Liu Kellor '97, Heart Radical: A Search for Language, Love, and Belonging (She Writes Press, 2021)
Why is it so hard for me? Would the ease of a fluid tongue soothe the gaps in conversation, give me the missing key to social grace and protocol? In English, I know all the cues, the proper tones, the subtle openings, the timing involved in asking a question or telling a story or paying someone a compliment. But in Chinese, I am simplistic. My story is over in a sentence or two, my questions are premeditated yet still come out stuttered, my ears are strained to hear the answer, my head nodding if I get the drift, too shy to ask for clarification. Seeking the ease of smooth exchange, seeking to feel like an insider, I sacrifice total comprehension. It's an old trick, ask anyone. Just smile and nod and you will belong.
---
Ollie Schminkey '16, Dead Dad Jokes (Button Poetry, 2021)
This book taught me: When my dad died, I was 24, and the vast majority of the people in my life were just too young to have any real understanding of what it means to take care of someone at the end of their life. I felt incredibly isolated, but this process has taught me that so many people have had difficult relationships with terminal illness and death. I get messages almost daily from people telling me that this book has helped them feel less alone, which is amazing to me, because their messages help me feel way less alone. It's been a truly amazing way to build bridges and have honest conversations about death.
My routine: I write weekly with a poetry workshop I run on Sunday afternoons—writing in community is one of the absolute best ways to maintain a consistent writing practice while also getting to benefit from the knowledge of other folks.
Change the conversation: I think it's vital for us as a culture to shift the way we talk about death. There are no euphemisms or platitudes in this book—my father didn't "pass on," he died, while I was holding his hand, after an incredibly long and almost unbearable illness. Nothing in any of the media I had watched growing up had prepared me for the level of care I would need to give my dad, let alone how difficult and isolating it was to watch him die for months (add on to that our complicated relationship, his alcoholism, and me being trans and queer in a small town). It's so important to have real, honest, and frequent conversations about death and dying—to be frank, we're all going to die, which is something we can't change, but we can change the way that we prepare for it and care for one another. And, of course, there is room for humor in it all.
---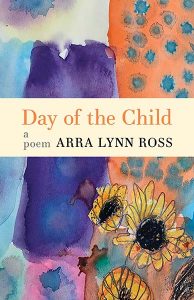 Arra Lynn Ross '99, Day of the Child (Milkweed Editions, 2021)
I would for you make the kind world.
A map of the compassionate Day:
to go where you love
and where you are loved, as I, to grasses, go.
Here we are, in June water; on three? —So, on
five. Together, our heads go under. Gone,
the Self, shocked, by now knows
the pure right bright wash so cold loosens it all our quarrels.
---
Pamela Horowitz '68 and Jeanne Theoharis, editors, Julian Bond's Time to Teach: A History of the Southern Civil Rights Movement (Beacon, 2021)
"Just as Julian's students loved learning it, Julian loved teaching them that they could be agents of social change. For him, that was teaching's greatest reward. . . . Oddly, though I had heard Julian speak countless times and written many of the speeches, I had never gone to a class or read his class lectures. When I began reading them for this book, I could hear his voice. It was magical." –Pamela Horowitz '68, Julian Bond's widow
---
Bao Phi '97, Hello, Mandarin Duck! (Capstone Editions, 2021)
"On their way to the May Day parade, children come across a strange and colorful duck. What is it? Where did it come from? Hoa and Hue enlist the help of friends as they try to get the duck to the pond, its new home. But suddenly they are surrounded by people—they're in the middle of the parade! In his third children's book, Minneapolis poet Bao Phi writes about teamwork, collaboration and acceptance as neighbors welcome and protect the new and strange duck. Illustrations by MBD (an abbreviation for a name, the artist notes, that 'does not even fit on the first page of his passport') show joy, diversity and—as a police car rolls through—apprehension. A glossary translates the many languages quoted in this wise book." –Laurie Hertzel, Star Tribune
---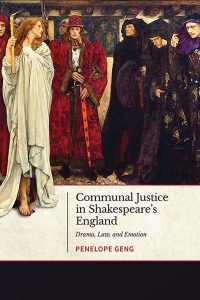 Penelope Geng, assistant professor of English, Communal Justice in Shakespeare's England: Drama, Law, and Emotion (University of Toronto Press, 2021)
Robert Haynes '73, Heidegger Looks at the Moon (Finishing Line Press, 2021)
Wes Robertson '08, Scripting Japan: Orthography, Variation, and the Creation of Meaning in Written Japanese (Routledge, 2021)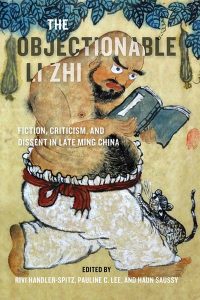 Rivi Handler-Spitz, associate professor of Asian Languages and Cultures, Pauline C. Lee, and Haun Saussy, editors, The Objectionable Li Zhi: Fiction, Criticism, and Dissent in Late Ming China (University of Washington Press, 2021)
David Lapakko '72, Argumentation: Critical Thinking in Action, 5th edition (Kendall Hunt, 2021)
Michael McDonnell '83, The Callers (Amazon, 2021)