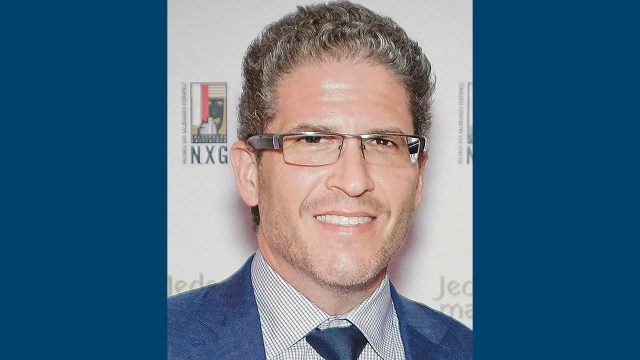 Growing up, Lawrence Perelman '98 imagined he would become a concert pianist, but he couldn't shake an entrepreneurial urge to solve a particular problem. "I noticed that classical music was missing from mainstream media," he says. "I wanted to increase that visibility."
As that focus developed, Perelman transferred to Macalester from a conservatory in New York. With fewer hours dedicated solely to piano, he discovered a new interest in producing and marketing classical music—so in his spare time, Perelman founded a nonprofit called The International Association of Young Artists and organized a summer performance tour on a transatlantic ocean liner and through Europe.
After graduation, Perelman had another idea: a performing arts cable channel. He earned an MBA at Columbia Business School and founded Semantix Creative Group, a strategic advisory firm for performing artists and global performing arts institutions. As Semantix's CEO, Perelman kept pitching his idea, and even discussed it often with Carnegie Hall executive and artistic director Clive Gillinson. Nothing took hold, though, until they met again in early 2020 and agreed to finally explore the idea.
In December 2021, the dream finally became a reality, when Perelman, as co-founder, was part of the team that launched Carnegie Hall+, a premium subscription on-demand channel on the Apple TV app. A partnership between Carnegie Hall and German production company Unitel, Carnegie Hall+ will launch on other platforms later this year.
"I've been fortunate to be surrounded by people who believed in dreams and took chances on me," Perelman says. We asked the entrepreneur what he's learned so far.
Put your heart out there
My parents always encouraged me to take risks: "You want to meet someone and accomplish something? Write them a letter." That's maybe the most valuable lesson I've learned: to put your heart out there and make a statement. In 1994, I wrote a letter to [conservative author] William F. Buckley Jr. to thank him for emboldening Soviet Jews to come to America—I believed that his anti-Communist philosophy was instrumental to my parents leaving the Soviet Union. I wanted to thank him in person by playing piano, and he invited me to come play for him.
We stayed in contact, and when I graduated, I told him, "I want to do for classical music what you've done for conservatism." He offered me a grant through his foundation to research music education in New York City schools, when arts education was being reintroduced. This grant made it possible for me to move back to New York, where I've been ever since. Over the years, he became a dear friend and mentor who changed the course of my life because he took time to answer my letter.
Send the letter
Today we're on our phones all the time—we're overwhelmed by so much noise. Sending a letter breaks through that noise. If you're just starting out and looking for an opportunity, identify the person you respect and take time to write a letter. I like to say, it might change your life.
Put yourself at the top of the list
Once you've sent the letter, following up is an insurance policy and a differentiator. When you call to confirm it arrived, you also put yourself at the top of the list. So often you hear people say, "Well, I sent it, but I never heard back." But did you follow up? "No, I didn't want to bother them." It's true—there's a fine line between good persistence and bad persistence. But give it a week or ten days, then follow up.
Keep learning
At Commencement, I learned from the program that [trustee emeritus] David Bell '65 was at that time the CEO of Bozell Worldwide, then one of the largest advertising agencies. I thought, "Wow. We have one of the biggest names in branding as an alum and trustee." I wrote to him and asked if we could talk about how classical music can do more to connect with the public. David became a friend and mentor. Once when I was thinking of leaving a job, he told me, "Larry, never leave a job until you've stopped learning. When you stop, that's when you leave." This advice is as true today as it was then.