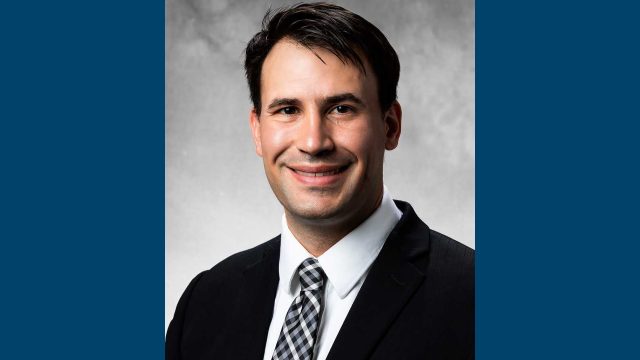 In November, the Supreme Court heard oral arguments in a case that has tremendous implications for the future of Indian Country. In Brackeen v. Haaland, the plaintiffs seek to strip protections from the Indian Child Welfare Act (ICWA). Dr. Jacob Jurss, visiting assistant professor of Indigenous history at Macalester College, breaks down the case and how it poses a threat not just to ICWA and Indigenous children, but to tribal sovereignty itself. 
What is ICWA and what issues was it trying to address?
The Indian Child Welfare Act (ICWA) was passed by Congress in 1978 in response to the country's long history of systematically removing Native children from Indigenous families and communities. At the turn of the 20th century the federal government supported the removal of children, some as young as four years old, from their families to place them in boarding schools. Richard Pratt, the originator of the federal boarding school system, explained this policy was meant to "kill the Indian in him and save the man." Pratt and his supporters sought to eliminate Indigenous culture by removing children from their families and banning all aspects of Native life in the boarding schools. While experiences varied, for many Indigenous children, the boarding school experience was deeply scarring and included emotional, sexual, and physical abuse. It decimated many Native communities and broke families.
During the second half of the 20th century, federal policy shifted away from boarding schools but not from discrimination. In their amicus brief supporting preserving the protections of ICWA, the American Historical Association noted that states' child protective service agencies separated over 100,000 of an estimated 400,000 Native youth from their families and placed them in homes with no political, cultural, or linguistic connection to their nations. 
ICWA's passage attempted to redress these disparities by placing child protection cases in tribal courts and included preferential placement criteria. Ideally children were reunited with their parents, but if the parents were unable to care for the children, the preference was for placement with an extended family member, then another tribal member. If no one could be found, then any Indigenous family willing and able to support the child was preferred before opening an adoption to non-Native family.
What were the plaintiffs' arguments in Brackeen before the Justices? 
Brackeen v. Haaland is a consolidation of three different cases, and in each one, the non-Native adoptive parents and state agencies supporting them argue that ICWA is a discriminatory law that violates the Equal Protection Clause, as well as state's rights over child protective services. 
Why are their arguments flawed, in your view, and how does it relate to a longer history of erasure of Indigenous people in America? 
At best, the plaintiff's arguments are misinformed, and at worst, they are a bold attempt to dismantle tribal sovereignty, effectively legally eliminating tribes.
ICWA's preferred placement status is tied to a tribe's political status, not a racial category. Indigenous people are citizens of tribal nations, something the Supreme Court has affirmed numerous times. Tribes use their sovereign authority for a number of purposes, from establishing courts to community directed economic development to providing services. As political sovereigns, tribes have the ability to decide who has the right to citizenship. This power has been attacked over and over again. 
The federal government has attempted to police the identity of Indigenous people since its inception. This has gone as far as attempting to actually measure the percentage of people's Native blood in what is known as "blood quantum." In order to determine this percentage, the federal government, in some cases, employed pseudoscientific and racist methods including skull measurements and skin pigmentation cards. But tribes, as political sovereigns, determine who belongs to their nations. Historically, many tribes recognized citizenship based on an individual's ancestry and relationships to the nation, but not blood quantum. Laws that provide for a preference not based on race, as ICWA does, are constitutionally valid. 
What was your sense from the Justices about where they could go with their decision? 
When it comes to federal Indian law, it's always difficult to forecast how the Justices will respond. As recently as 2020, the Court ruled 5-4 in McGirt v. Oklahoma, affirming tribal sovereignty over a legal case. In 2021 a 5-4 opinion in Oklahoma v. Castra-Huerta appeared to dismantle fundamental precedents in federal Indian law. 
During the Brackeen v. Haaland oral arguments, the questions from the court's three liberal-leaning Justices appeared to show they were ready to uphold ICWA as constitutional. Justices Thomas, Alito, and ​​Kavanaugh seem poised to strike down ICWA in its entirety, which leaves Justices Barrett, Gorsuch, and Roberts as the potential deciding votes. Of the three, Gorsuch has the most experience in federal Indian law and seemed to indicate a desire to affirm precedent in the federal-tribal relationship. Prior to oral arguments, my greatest fear was that tribal sovereignty would be attacked and federal recognition stripped. However, there appears to be some desire to continue to recognize tribes as sovereign entities. The question remains how much of ICWA will be found to be unconstitutional and on what grounds.
What does a decision for the plaintiffs mean? 
Even if ICWA is found to be good law resting on the principle of tribal sovereignty and not a race-based test, the protective provisions are likely under threat, particularly the preference for placement with any Indingeous family.  If ICWA is completely struck down based on an ahistorical race-based test, it would threaten all other aspects of tribal sovereignty and throw into question much of federal Indian law. We could see a reversion to the types of actions taken during the 1950s and 1960s, when the federal government sought to stop the recognition of tribes and begin again the removal of Indigneous children from their homes.