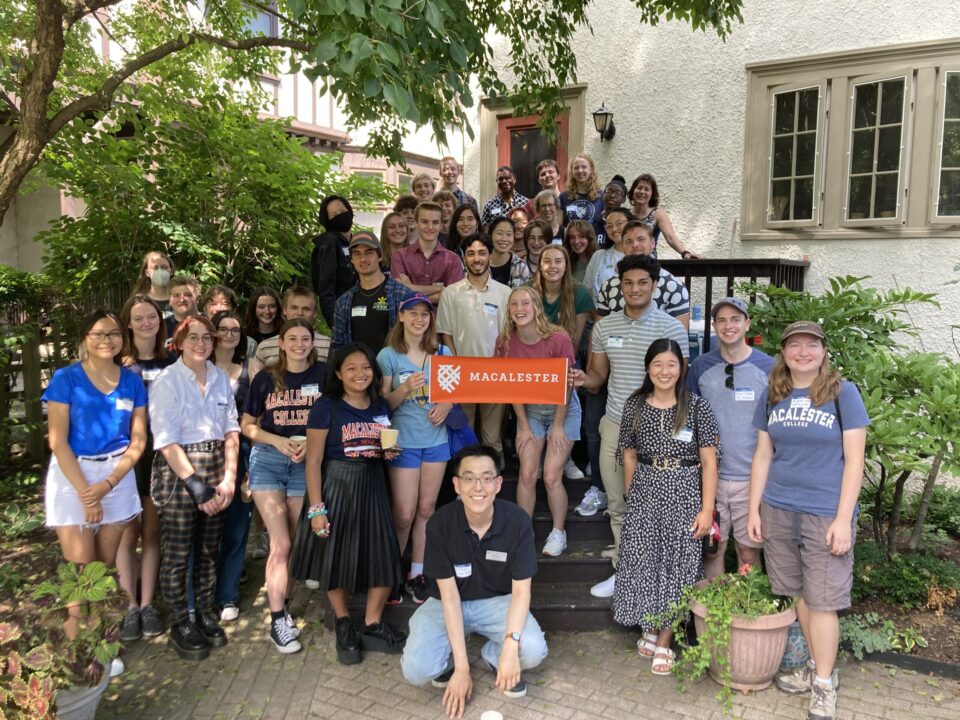 New Student Summer Send-off Events
Welcome the class of 2027 to Macalester
in a city near you!
---
Join us across the country this summer as we welcome the incoming Class of 2027 to the Macalester community!
Summer Send-off events are a wonderful opportunity for Macalester's newest students to come together and meet other Scots
from their area who will be a part of their incoming class.
Hosted by current Macalester parents, students, and alumni, these gatherings are purely social and offer opportunities to meet and be inspired by local alumni and current students and their families. It is also a great opportunity for parents and family members to foster a sense of community with each other as families embark on this journey together.
Whether you are just joining the Macalester community, have been part of the Mac family for a long time, or anywhere in between, we hope you can join us for this fun Macalester summer tradition!
Questions? Please email Tony Saputo-Swanson, Director of Parent and Family Engagement at [email protected].
---
To register for an event, please use the below registration link for your preferred location.