Russian Studies blog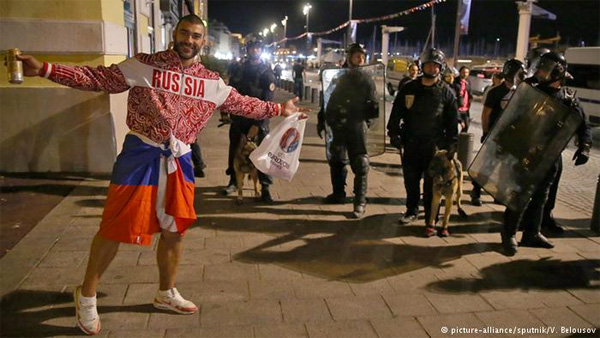 Visit RusMac, our blog, for department news, campus events, and commentary on culture and politics in Russia, Central Asia, and Eastern Europe.
Поздравляем вас! Congratulations!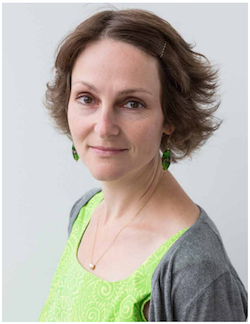 Поздравляем вас! (Pah-zdrav-lya-em vas!)
The Russian Department, students and staff would like to congratulate our beloved professor Julia Chadaga on being granted tenure. We look forward to many more years with her incredible knowledge, scholarship, and kindness.
Holiday Cookie Making Workshop

On Sunday, December 4, the Russian house celebrated the end of a semester, and the coming New Year with a cookie making workshop. Lera and the residents of the Russian house gave students and faculty a taste of Russian culture and hospitality, leading the preparation of traditional Russian holiday cookies. We relaxed in the cozy living room, taking a much needed break from final exam preparations, and looking forward to the new year to come. We sipped tea, enjoyed each others' company while conversing in Russian, watched popular Russian music videos and stand-up comedians, and munched on the scrumptious cookies we had just made.
Russian House Welcome Party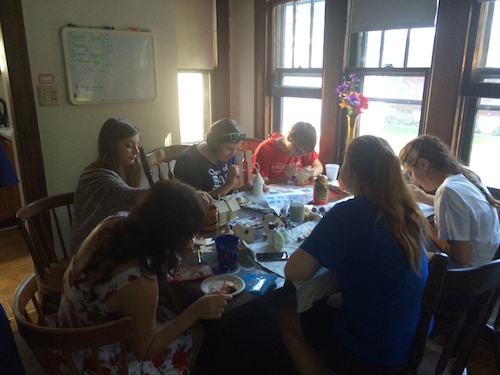 This year's Russian House Welcome Party, on September 27, featured a Wood Painting Workshop that, like lastyear, drew acrowd eager to embellish wooden circles and squares with colorful designs inspired by imagery ranging from the stylized flora of folk art to the geometrical dynamism of the avant-garde. Everyone also enjoyed Lera Skvortsova's culinary artistry. Make your own avant-garde masterpiece at this link: Avant-Garde Art
Maslenitsa at РУССКИЙ ДОМ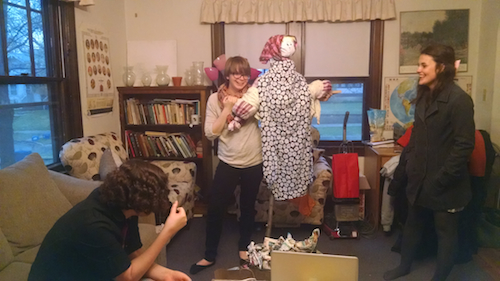 We celebrated Maslenitsa at the Russian House on Friday, April 24. Students cooked and feasted on bliny and the crescent-shaped, jam-filled cookies known as rogaliki, then assembled an effigy of winter and burned it down to help usher in the warm days of summer.
TMORA Interdisciplinary Student Research Symposium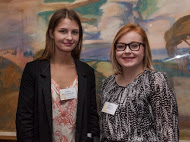 On February 21, Julia Wallhager '15 took part in the second annual Interdisciplinary Student Research Symposium held at the Museum of Russian Art. She presented alongside undergraduate and graduate students from such area institutions as the University of St. Thomas and the University of Minnesota. The theme of the symposium this year was "Life on the Edge of the Forest: Russian Traditions in Wood," and Julia's groundbreaking paper was titled "Baba Yaga: A Manifestation of the Russian 18th Century Peasants' Coming to Terms with Industrialization."
More info can be found at: TMORA Symposium Info
Ukraine-Maidan Panel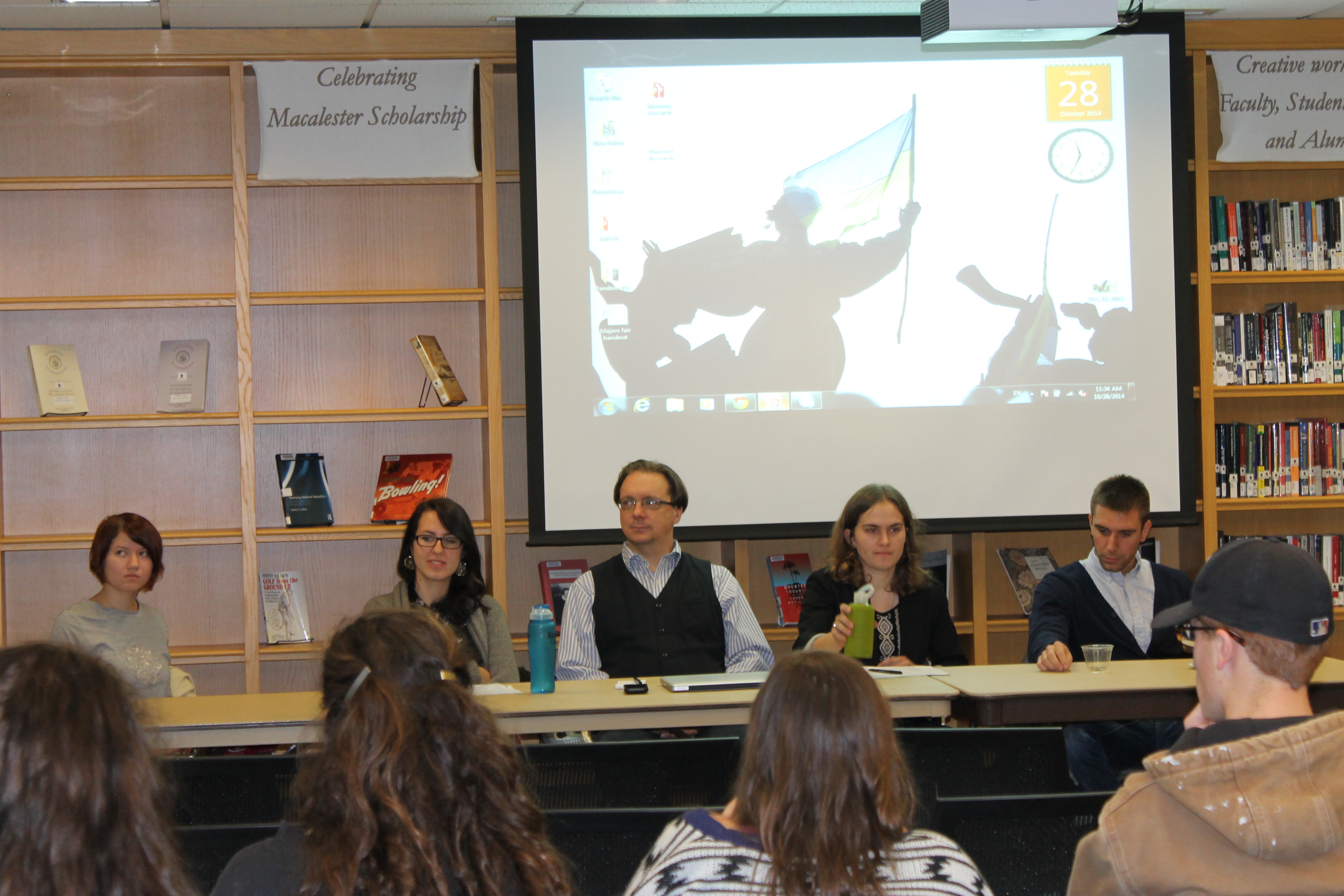 On October 29 and 30, two Macalester organizations, Europa and MacHOPE (Macalester Helping Open Peaceful Exchange) organized several events in connection with the ongoing conflict between Russia and Ukraine. On Thursday, there was a panel featuring Macalester students from Polland, Russia, and Ukraine, featuring Stefan Iwaskewycz of Maidan MN, with food generously provided by Kramarczuk's deli. On Friday, three Macalester faculty took part in a panel discussion: History professor Peter Weisensel, who specializes in 20th and 21st century history in the area; professor von Geldern, who has expertise in human rights and international law; and Economics professor Gary Krueger, who participated in the Maidan demonstrations in December 2013.
More about the Maidan demonstrations can be found out here: Maidan MN
Visualities of Memory Symposium
Professor Chadaga presented a paper titled "Visualizing History in Soviet and Post-Soviet Urban Space" at the Visualities of Memory Symposium on September 19, 2014. This interdisciplinary symposium was organized by Prof. Joëlle Vitiello, French and Francophone Studies, and Distinguished Visiting Scholar Vicky Karaiskou, Art and Art History. Macalester faculty from the departments of Art and Art History, Anthropology, Classics, Biology, French and Francophone Studies, History, Psychology, Political Science, Religious Studies, Sociology, and Theatre and Dance also took part in the event. The keynote speaker, Annette Blum, associate professor of Inclusive Design at OCAD University (Ontario College of Art and Design) gave a talk titled "'Speaking Memory,' Visual Narrative and Healing: Filling in the Gaps and Silences in Post-Apartheid South Africa."
Siberia Imagined and Reimagined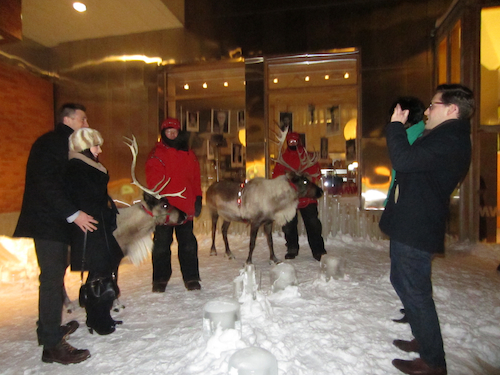 On Wednesday, March 5, Professor Von Geldern gave a presentation in the cutting-edge "pecha kucha" style at a panel discussion titled "What is Siberia?" at the Weisman Art Museum in connection with the photograph exhibition Siberia: Imagined and Reimagined taking place there. Other panelists included Piotr Szyhalski, professor at MCAD and Polish-born, Minneapolis-based artist; and Tom Wolfe, professor of History and Anthropology at the University of Minnesota. Earlier, on January 31, Professor Chadaga and Katya Efimenko attended a preview party at the Weisman Museum to celebrate the opening of the exhibition and mingled with guests taking in the artwork and posing for photos with local reindeer while a DJ played electronica in the background.
Wood Painting Workshop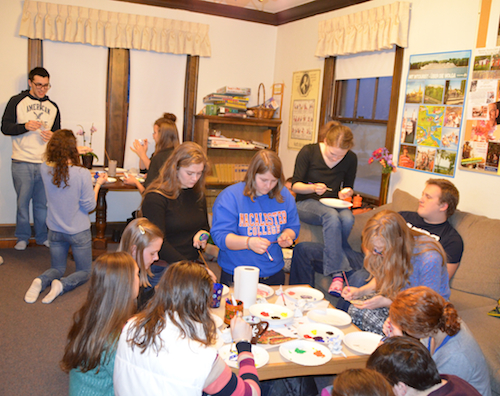 On Friday, February 21, Katya Efimenko organized a hand-on wood-painting workshop at the Russian House where students learned about several distinctive Russian folk designs, including the colorful floral Khokhloma style, and then got to decorate their very own wooden eggs, birds, and other objects, using the traditional styles as an inspiration or coming up with their own designs. Even though they had to wade through tall drifts of freshly fallen snow, over 30 art-loving students came to the event—fortunately, there were just enough supplies to go around; we had fun painting, enjoyed Katya's delectable baked goods, and watched pop music videos for a more modern take on Russian visual culture.
Chai Chat 2: Breaking News from Russia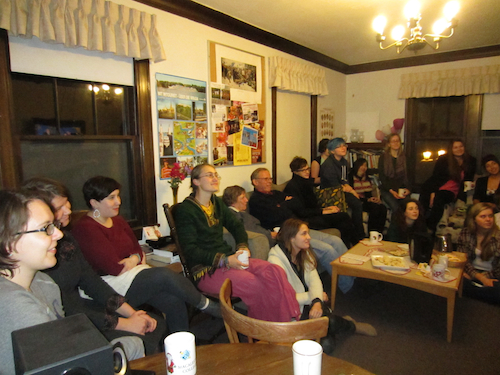 On Tuesday, February 11, the Russian House hosted Chai Chat 2, an informal discussion of major recent and ongoing events in the post-Soviet sphere: the Olympics in Sochi, the revolution in Ukraine, bombings in Volgograd, amnesty for members of Greenpeace and Pussy Riot, and more. Professor Peter Weisensel from History took part in the discussion, which began with a viewing and critique of a Saturday Night Live sketch that brought to light the cultural stereotypes of Russia, and Russians, that circulate in American society today. Katya Efimenko provided an illuminating presentation on the history, culture, and geography of Sochi, and our discussion also benefited from the many insights contributed by students in attendance, some of whom shared first-hand knowledge regarding current events in Russia and the region.
Chai Chat
On Thursday, December 12, Professor Chadaga hosted an informal discussion of sexism in Russian culture, inspired by recent student debates about the representation of female characters in the Macalester staging of Gogol's Government Inspector as well as troubling developments related to gender identity in Russia and other countries of the former Soviet Union. We were delighted to see students attend this event even though it was during exam period, and we hope that this will be the first of many such gatherings to discuss topics of current interest over treats and hot tea, which will help us get through the snowy winter.
Russian Music Night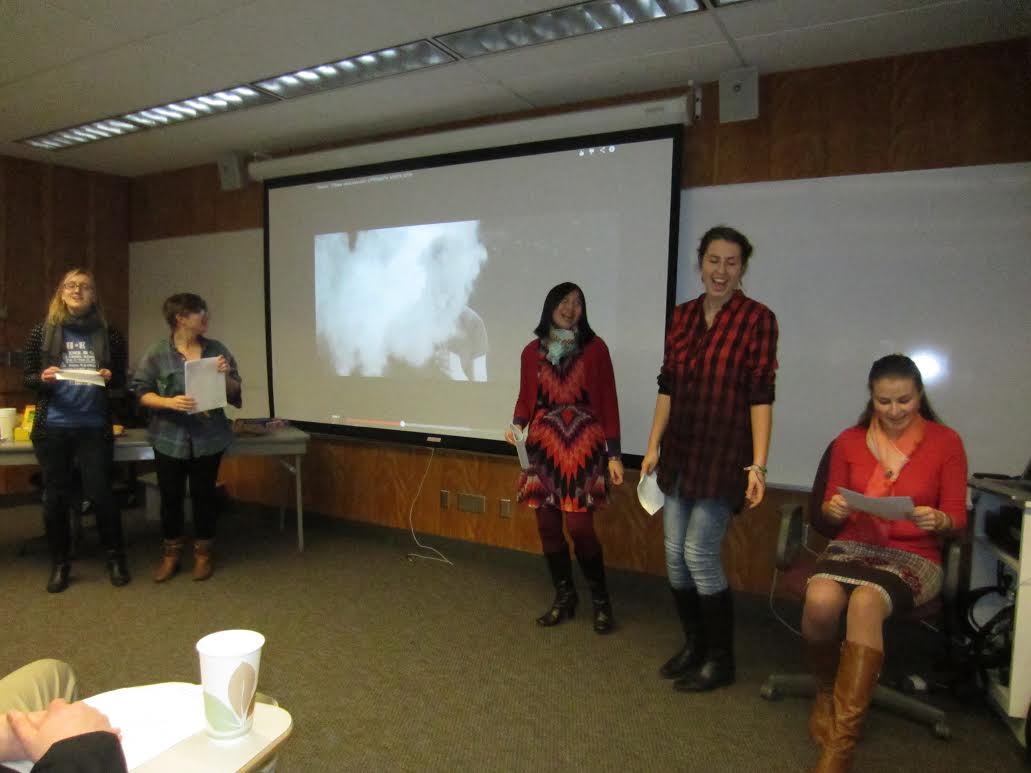 On Saturday, December 7, Katia Efimenko organized an evening of Russian music at which audience members enjoyed songs in a broad range of genres, from folk to classic rock, to music from films and contemporary pop. The highlights of the evening were performances by students in Elementary and Intermediate Russian, as well as by Katia who sang and played guitar. Katia thoughtfully provided lyrics to many of the songs in English and Russian so that audience members could sing along; and she also brought delectable homemade cakes, including the now-famous "anthill" made of condensed milk, crushed cookies, and chocolate. Stay tuned for more musical events next semester!
The Government Inspector Show and Discussion
On Friday, November 8, a post-show discussion took place after a performance of Nikolai Gogol's great satirical play, The Government Inspector, presented by the Theatre and Dance Department. Taking part in the discussion, which was moderated by Professor Beth Cleary of Theatre and Dance, were Robert Rosen, the director of the show, who shared with the audience the backstage story of the artistic decisions that he had made in adapting Gogol's play; Lisa Channer, co-founder of the Theatre Novi Most, who spoke about Vsevolod Meyerhold's famous 1927 production of the play (which had influenced Robert Rosen's own staging); and Julia Chadaga of Russian Studies, who provided background information on Gogol's life and times–a historical period which, though remote, resonates in curious ways with our own.
Russian Folk Music Performance
On Saturday, November 2 at 8 pm, Macalester hosted a performance by the Russian folk music and dance ensemble Belozer'e (whose name literally means "region of white lakes"; according to director Elena Kallevig, the group chose the name to reference both the mythical land of milk and honey that appears in Russian folklore and the unique lake-filled geography of Minnesota). The event, co-sponsored by Russian Studies and the Music Department, was attended by students, faculty, and members of the community. The performance began with a fashion show of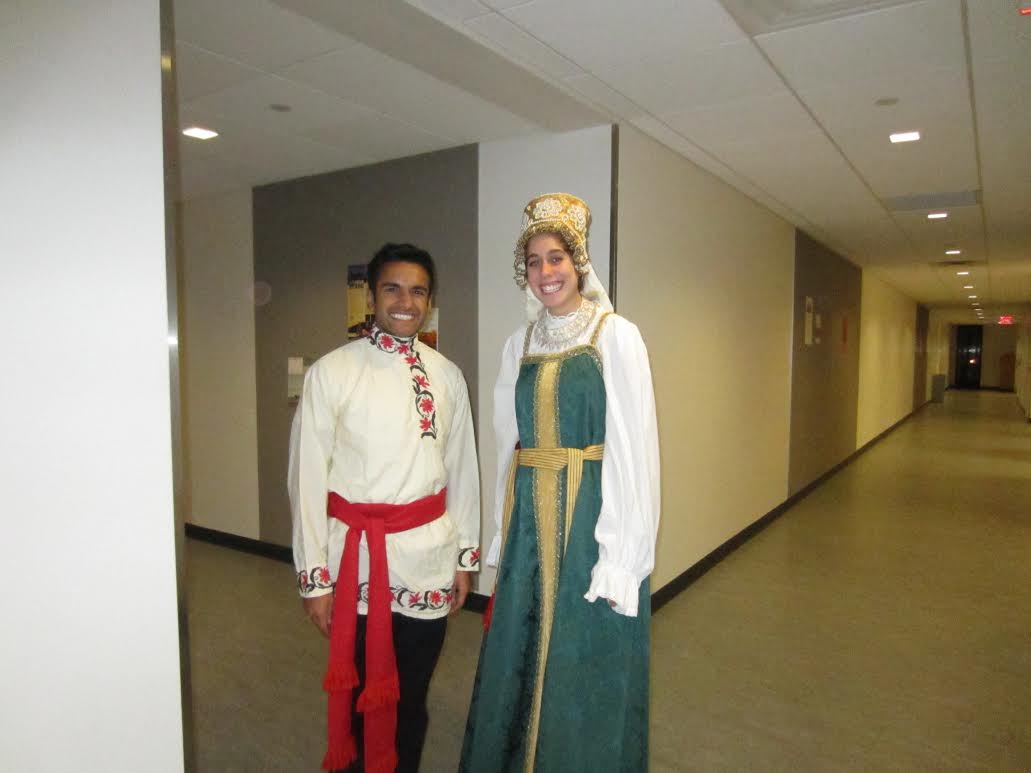 ornate nineteenth-century peasant costumes (replicas of the originals hand-made by members of the ensemble) modeled by students from Macalester and St. Thomas; then followed a demonstration of Russian musical instruments and a performance of songs and dances–featuring our own Salman Haji '14– that transported us to the Russian countryside. The show concluded with audience members joining the ensemble, learning a few steps, and whirling around the room together in a circle dance known as the khorovod. Afterward everyone enjoyed tea and pastries in the Arts Commons Lounge and chatted with the performers.
Belozer'e is part of the Russian Soul Cultural Center, a local non-profit organization that is dedicated to promoting Russian culture and art as well as supporting Russian-speaking emigres in the Twin Cities community.
Russian Doll-Making Workshop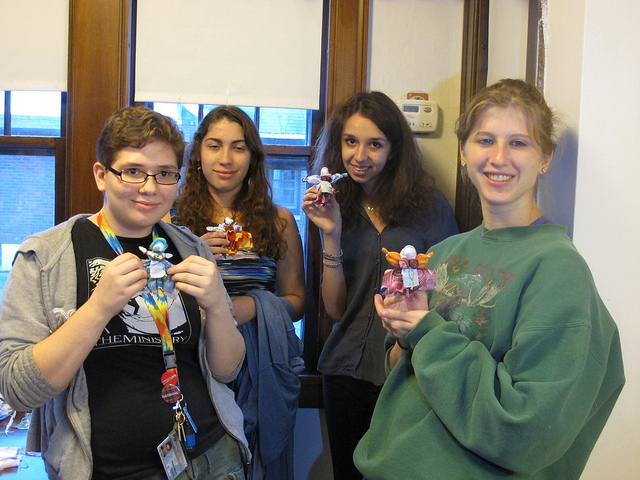 On Friday, October 18, the Russian House hosted a hands-on workshop where students made their own traditional lucky-charm dolls. These dolls are known as берегиня (bereginya, from the verb meaning "to protect") and травяница (travyanitsa, named for the healing herbs out of which the dolls are often made). The dolls' voluptuous figures represent the fertility that they bestow upon their owner. After making the dolls, guests enjoyed tea and homemade treats: apple-raisin pie and chocolate potatoes (the latter do not actually contain potatoes, but they do contain condensed milk, a popular ingredient in Russian desserts).
Association for Slavic, East European, and Eurasian Studies Conference
Every November, Russian Studies faculty take part in the conference organized by the Association for Slavic, East European, and Eurasian Studies (ASEEES)–a chance to share their research-in-progress, learn about the latest developments in scholarship and pedagogy, see old friends and make new ones, and sample the nightlife (if they are so inclined). This year, the conference took place in Boston, MA, and the theme of the conference was "Revolution." Professor von Geldern served as the discussant on a panel titled Legally Soviet: Law and Legal Consciousness from the Revolution to Khrushchev. Professor Chadaga served as the discussant on a panel titled Nabokov and History and presented a paper titled Fight the Power with the Feminist Wedge: The Gender Dynamics of Russian Protest Art at a panel on Counterculture and Protest in Contemporary Russia.
Field Trip to See Uncle Vanya at the Guthrie Theater
When we in Russian Studies found out that the Guthrie Theater was offering an incredible discount for college students to see a new production of Chekhov's classic play Uncle Vanya, we organized a field trip to the theater on Saturday, September 21.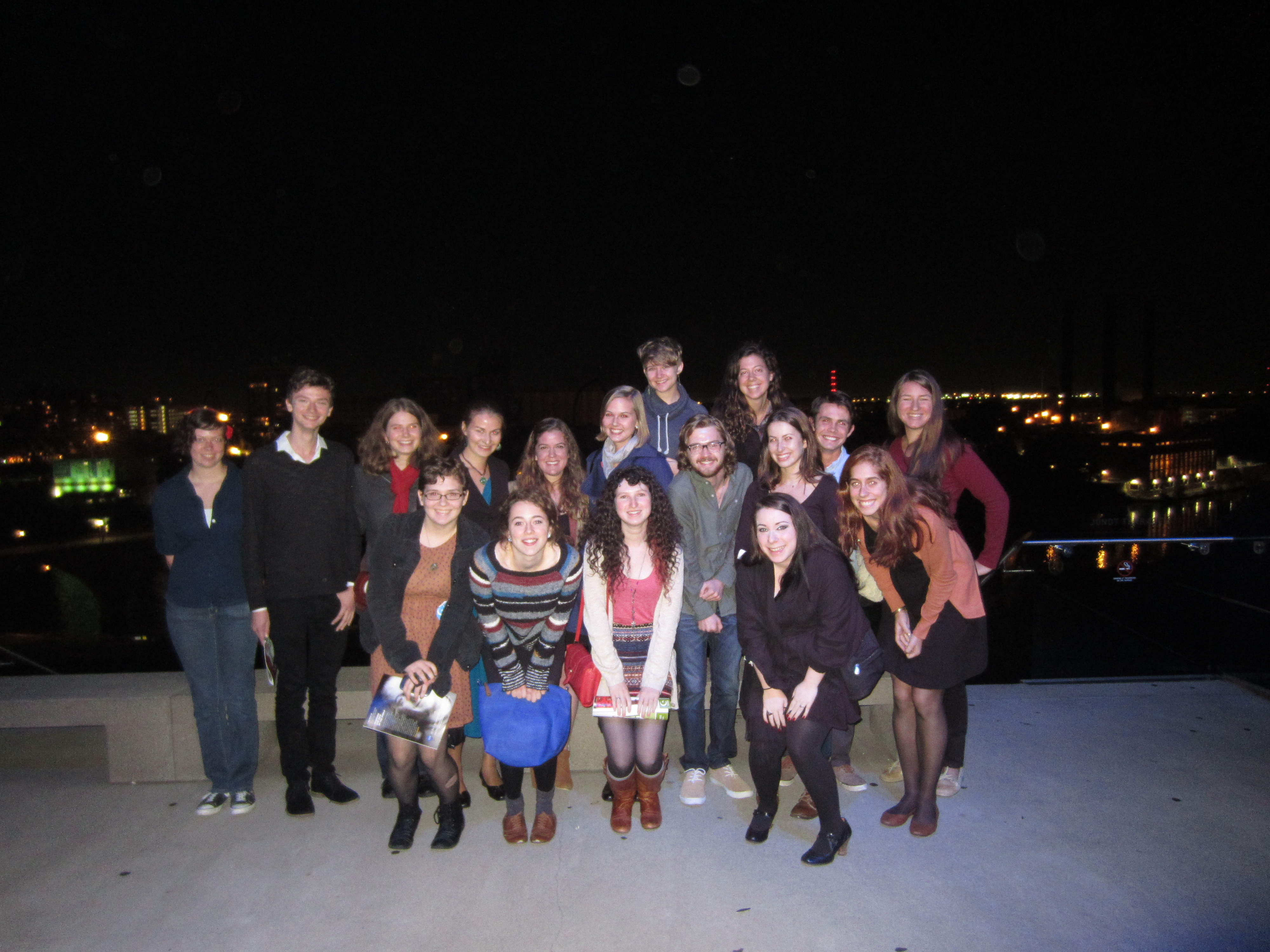 The acting was outstanding and the story, tragic and comic at the same time. Chekhov was a major innovator of the modern theater, and his greatest contribution was to replace on-stage melodrama with "life as it is," in all of its complexity; as Chekhov described it, "People are sitting at a table having dinner, that's all, but at the same time their happiness is being created, or their lives are being torn apart." Students were struck by the play's ecological consciousness (as articulated by the character of Dr. Astrov), and Chekhov really was an environmentalist before the term was even invented. After the play, we checked out the amazing view of nighttime Minneapolis from the Endless Bridge, and paid homage to Chekhov, whose thoughtful, bespectacled visage graces the front of the Guthrie Theater.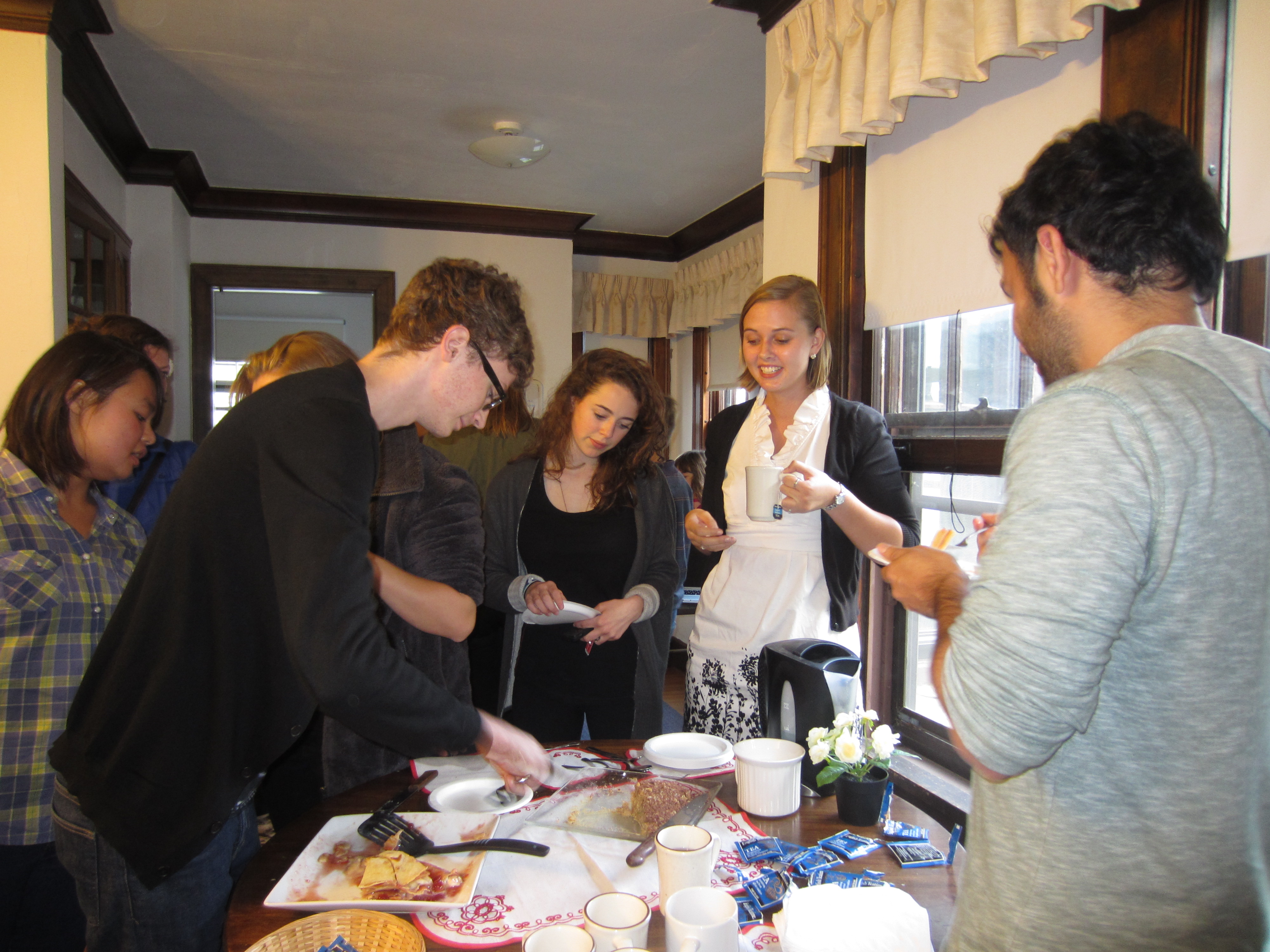 The Russia-Syria-U.S. Triangle: Is there a Red Line Here? (panel discussion)
On Tuesday, September 24, Russian Studies teamed up with the departments of History and Political Science to convene a lunchtime panel discussion on the interrelationship among Russia, Syria, and the United States, particularly in response to current events, as the U.S. had recently accepted Russia's offer to work with the Syrian government to destroy the Assad regime's chemical weapons, thus narrowly avoiding a military strike that had been dreaded by many all over the world. Carnegie 206 was packed as students and faculty came to hear different perspectives on the crisis in Syria and ideas about what the future may hold for this troubled region. After Julia Chadaga from Russian Studies provided some opening remarks, the audience heard from Alexey Khlebnikov, International Fellow at the Humphrey School of Public Affairs at the University of Minnesota; Peter Weisensel from History; Wendy Weber from Political Science; Wessam El-Meligi from Classics; and Jim von Geldern from International Studies and Russian Studies. We were able to field a few questions from the audience and wished that we could have had much more time for discussion, but we were happy to build on the conversation begun in the previous week with the presentation by Syrian first-year student Farah Al-Haddad and to discuss the crisis in Syria within an international framework, giving the audience a more complex account of the situation than they would get from the mainstream media.