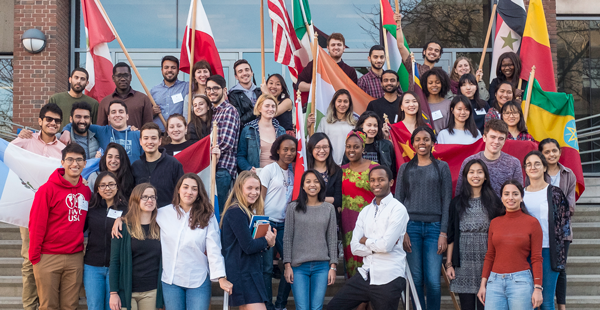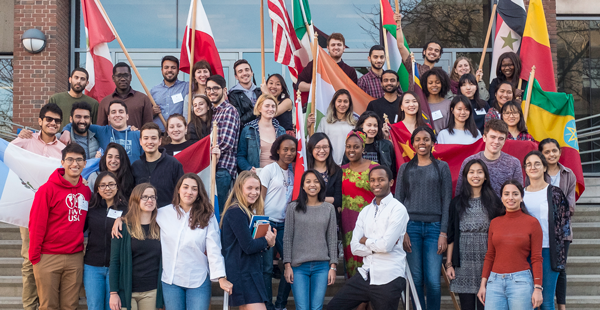 Since 1986, Macalester has welcomed students from the United World Colleges (UWC), a network of International Baccalaureate schools designed for students interested in gaining leadership and cross-cultural skills in a global context.
UWC students reflect Macalester's mission so well in that they are committed to service, internationalism, and multiculturalism. They're very bright and their intercultural learning has developed rapidly during the two years they spent at United World Colleges, so when they come to Macalester they're poised to succeed.
Aaron Colhapp, Director of International Student Programs
Macalester's partnership with the UWC is made possible with the generous support of the Davis UWC Scholars Program (www.davisuwcscholars.org), created by Shelby M. Cullom Davis and his wife Gale.
UWC students interested in connecting with a current Macalester student are encouraged to contact the Admissions Global Ambassadors at globalambassador@macalester.edu.
1986
Macalester enrolls its first UWC students
375
UWC alumni that have graduated from Macalester as of 2017
89
Current number of UWC alumni on campus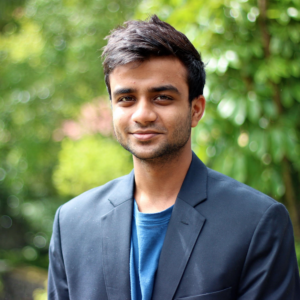 Aman Rai '19
Ghaziabad, India
UWC Mahindra
Majors – Economics and Applied Math
Student Orgs – MASECA, Ultimate Frisbee, ISP
Study exploration. I was always pretty excited about economics and I was pretty sure that I would major in Economics. What was surprising to me was a growing interest in computer science, which is something I definitely credit to being in a liberal arts college. While I was studying economics, I realized that computer science is a very useful addition to my skill set. That's not something I realized myself but happened by randomly taking a computer science class. This would not have happened if I hadn't been at a liberal arts college where you tend to take a variety of classes.
It gets cold here. Minnesota was the first time I saw snow. And honestly, it was so exciting. This may sound cliché but it was kind of magical with this soft white stuff falling from sky and it was like this winter wonderland. What people don't consider is that it's not hard to deal with winter. You might not enjoy it all the time but it's not really hard in the sense that literally every building is so well centrally heated. Honestly, I'd have more problems dealing with the cold in India where it goes down to like 2 degrees Celsius and there's no central heating so you have to layer up even inside the house. Here you bundle up literally for the time you're walking outside. Minnesota has embraced the cold well. I went ice fishing for the first time which was really cool. There's just so many things to do. So if you're ready to be out and about and brace yourself against the cold then there are definitely events that are winter-centric.
Why should a UWC student come to Mac? It's definitely the closest thing I found to my UWC, but in a city. If that is something you're looking for (being in a city with lots of things happening around you) then Mac is definitely the right call. Because you won't find a liberal arts college that will give you access to something as big as the Twin Cities. It's also just a great community surrounded by tons of opportunities. You'd think it's a small hidden college but once you come to the Midwest you realize that it's pretty big! So logistically, emotionally, in terms of exploration and in terms of how cheap it is (thinking about rent off campus and stuff like that) it's a great place to come.
---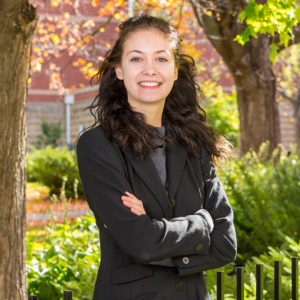 Julia Makayova '18
UWC Red Cross Nordic
Belarus
Major – Political Science
Concentrations – International Development and Community and Global Health.
Student Orgs – Mac Weekly, Theatre and Dance Concert Performer, Member of Resource and Planning Committee in MCSG.
Why did you choose Macalester College? One of the major reasons I chose Mac was that it is one of the very few liberal arts colleges in an urban location. I also heard it was an academically rigorous institution which was important to me. I was drawn by what I heard about the community, that students were really passionate about the world and were driven by what they were pursuing. I think that drive is still essential today.
How is the transition between UWC academics and Macalester's liberal arts program? In the first two years at Mac, I would often leave the classroom thinking wow I just had a paradigm shift in my head. The feeling was really awesome, like my intellectual hunger and curiosity had a space to be fulfilled at Mac. And in that sense, I think, UWC academics really prepared me to not fear this curiosity and dare to make mistakes. This helped me embrace the academic opportunities at Mac.
A particularly memorable experience to share? I did Live It Fund where I worked with another student from Mac in a refugee settlement in Uganda last summer. This was a life-changing experience in terms of my understanding of global governance instruments, my professional growth, and a sense of my own identity. Another great experience was the Mac connect trip to Washington D.C, a networking trip, which also helped me find direction for after Mac, and made the rest of my time in college more fulfilling and intentional. Even now, I am in Georgia, doing Tuberculosis policy research for a global health think tank. And again, I wouldn't be here if not for the Macalester internship grant that enables students to take full-time unpaid internships anywhere in the world. Why should a UWC student apply to Macalester College? Getting more real world experiences makes me realize how unique Mac is in accepting you for who you are, while challenging you and encouraging you to find that authentic self. I think overall this place is kind of radical in its acceptance. Most of the communities I've been part of in real life have a long long way to be as accepting as Mac is.